Have you got a maxed sum of money in your steam wallet and have no idea as to how transfer these funds while losing the least amount of money possible? As per its policy matters steam doesn't allow you to get the steam wallet funds out of your account but evidently there are some options available.  One of the most workable ways is to transfer funds from Steam wallet to PayPal.
Stop wondering and go through this article to know what the most efficient way to do so is. Here you will also get to read How to Transfer Steam Money to PayPal.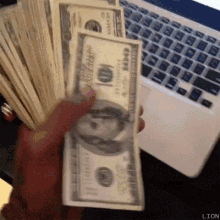 About Steam:
Steam is an ultimate gaming platform. It is one of the most preferred destinations for gamers with biggest and finest collection of video games that can even be customized to users' liking. The site offers over 30,000 games in its library, which one can access directly and also take pleasure in many other elite deals via all inclusive Steam wallets.
In addition to making a deposit to it, users can even redeem a Steam gift card received from friends or purchased from some other websites. Not only that, Steam community members can share skins, software, and other items as gifts. They can also exchange and trade off skins and weapons for other items on Steam.
How Steam Wallet works:
Just similar to any other e-wallet, Steam allows its users to add money to the Steam Wallet by the means of debit card, credit card, or bank transfer. One can even deposit real money to Steam using PayPal, Skrill, and Bitcoin. The major problem being the money on steam is store credit, nothing more. It can only go into game purchases and one can't treat it like real cash or get it transferred back to their bank account.
Easiest ways to get Steam wallet funds to PayPal or Bank account
In case you've accumulated some good amount of funds in your steam wallet and wanted to encash it, there are some choices available.
The simplest and least costly way to convert steam funds to real cash would be to buy any steam game for your friends through you. Alternatively, buy games from steam, go to the steam trading sites and sell them out for cash transferred to your PayPal or Bank account. 
To cash in the funds to PayPal wallet from steam wallet, you have to follow underlying steps:
Step 1: Procure keys from steam community
The first thing you need to do is to pick Skins from the Steam Community and then purchase the ones those are easy to sell in open market.
Step 2: Put the stuffs up for sale on third-party platforms
Once you have bought the stuffs, just simply put them up for sale on platforms like skinbaron, bitskins, skins.cash, Dmarket, opskins (CSGO only) and many others. You can easily sell these for USD or BTC. (Use skinbaron or bitskins as those are well known among most traders and are legit as well)
Step 3: Pull out payments to PayPal
As and when your skins have sold out, to conclude the transaction, you can now send the money to your PayPal account from anywhere. The process cycle for the same seems to be about 24 hours. Thereafter you can take out money using methods such as: VISA, WebMoney, QIWI, or alike.
Since maximum of these sites allows for an option to cash out to PayPal, you can at ease get the job done or even you can on the other hand accept the payment to your credit/debit cards.
Summing up:
By following the aforesaid steps, you can obtain Steam money in your PayPal account. As a precaution choose the right platforms to trade/sell you skins and other stuff. Be smart and stay away from falling prey to scammers. Moreover avoid adding a lot of money to steam wallet.
Thanks for reading us! We guess this article have brought a sound understanding to you on how to transfer steam money to PayPal. Appreciate our writing by sharing it with your friends.
Read Also: