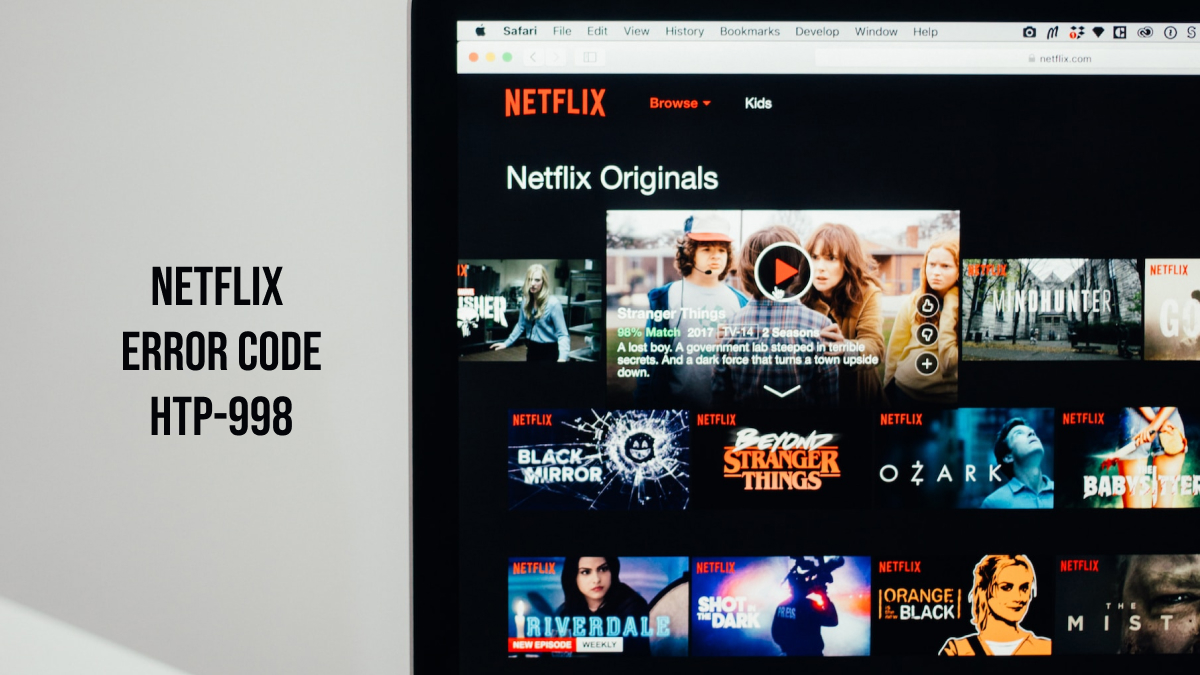 Netflix is a streaming service based on subscription, in which you can watch TV shows and movies without any commercial ads on internet-connected devices that can be your phone or television. While streaming on Netflix if you experience the error code HTP-998, often accompanied by the following message:
"We're having trouble accessing these titles for you right now. Please try again later."
That means you have an issue with your network connectivity. And that issue in network connectivity is troubling your device to reach the Netflix service.
How to fix Netflix Error Code HTP-998?
If you're continuously getting the error code HTP-998, below are the solutions that you can try to make it work again for you.
Check Your Internet Connection
While streaming on Netflix, if it shows the Error Code HTP-998. There may be chances that your device is not connected to the internet or Wi-Fi or your internet speed is not as Netflix videos needed. 
To check the connectivity of your internet on your tv follow these steps:
On your tv, go to the settings.
Select Wi-Fi.
From there you can check whether it is connected to your network or not.
If you are using Netflix on your smartphone and find the error code HTP-998. To check your internet connectivity on your smartphone follow these steps:  
Open your phone's settings app.
Select Network & Internet.
Turn on mobile data or cellular data.
Update The Application
With an older version of the app you may see the errors in playing videos. The outdated version of any application does not work properly. If you want the app to work in the way you wish them to, you have to use an updated version of the app. Applications should always be updated to their latest version. updating an app can solve the Netflix error code HTP-998.
For update the app follow these few steps:
Go to the Play Store if you have Google TV / android phone
or App Store if you have Apple TV / iPhone.
Search Netflix.
Install it, If you see an update.
Reinstall Netflix App
Your Netflix is not working and showing the error code HTP-998. The reason may be bugs in your app. For that try uninstalling the application from your device and reinstalling it. This process is popularly known as clean install.
in your phone or tv
Go to the Play Store if you have an Android phone or App Store if you have iPhone.
Search for Netflix.
Tap on Delete.
Now select Install.
That will re-install the app in your smartphone. you have to re-enter your ID and password.
Read Also: