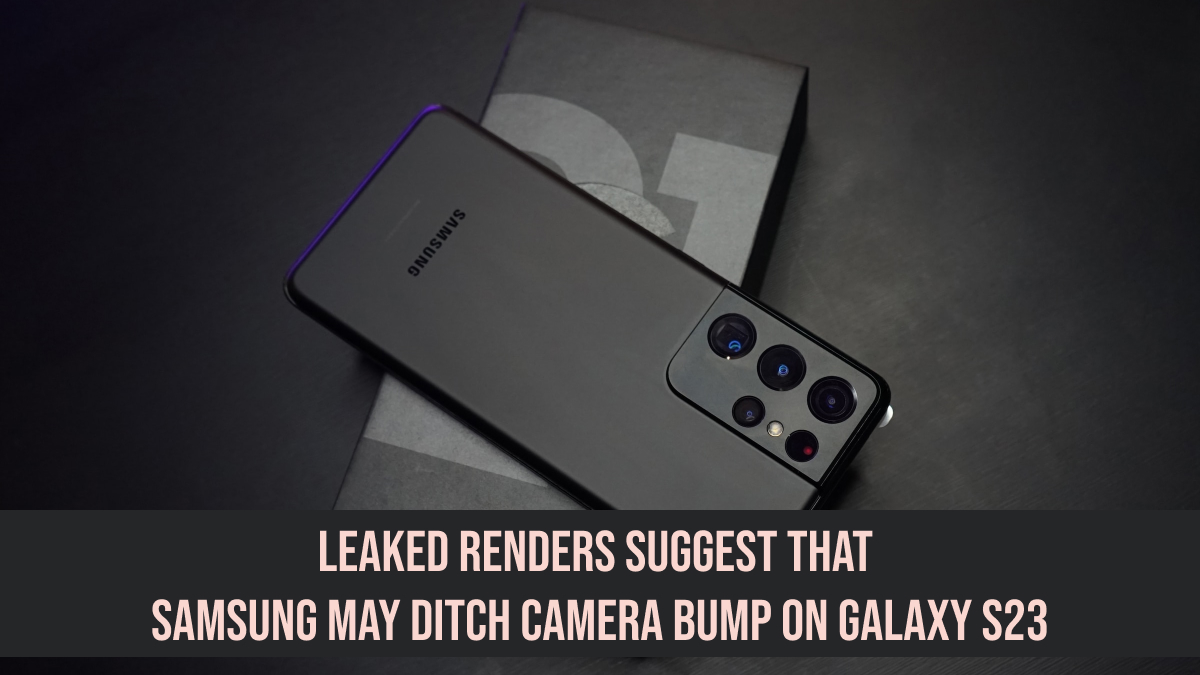 Unofficial renders of upcoming Galaxy S23 suggest that South Korean company may ditch camera bump that we got to see on Galaxy S22 and S22 Plus. The new renders, which are published by Digit and Smartpix are claiming that the upcoming Galaxy S23 and S23 Plus will have three protruding camera lenses, with no raised section between them.
Apart from that, the rumors also suggest that Galaxy S23 & S23 Plus may have specs similar to this year's smartphones only. It is being said that the S23 will see a 6.1 inch display, while the S23 will be packed with a larger 6.6 inch screen. Both the devices will be powered by Qualcomm's 2023 flagship processor, which is likely to be named the Snapdragon 8 Gen 2.
And now comes your very first and very early look at the vanilla #Samsung #GalaxyS23! (360° video + crispy sharp 5K renders + dimensions) #FutureSquad

On behalf of @digitindia 👉🏻 https://t.co/XEl4Ti63CV pic.twitter.com/HlGz1vbSKg

— Steve H.McFly (@OnLeaks) September 27, 2022
It is also being suggested that the new devices will be equipped with Samsung's 200-megapixel sensor. There is no official word on pricing or release dats. But, we might see them in January or February 2023.
Read Also:
Amazon Prime Subtitles Not Working: Here's How To Fix It
Meta announces One-Click Links to Join Video Calls for WhatsApp, Testing 32 Users/Call