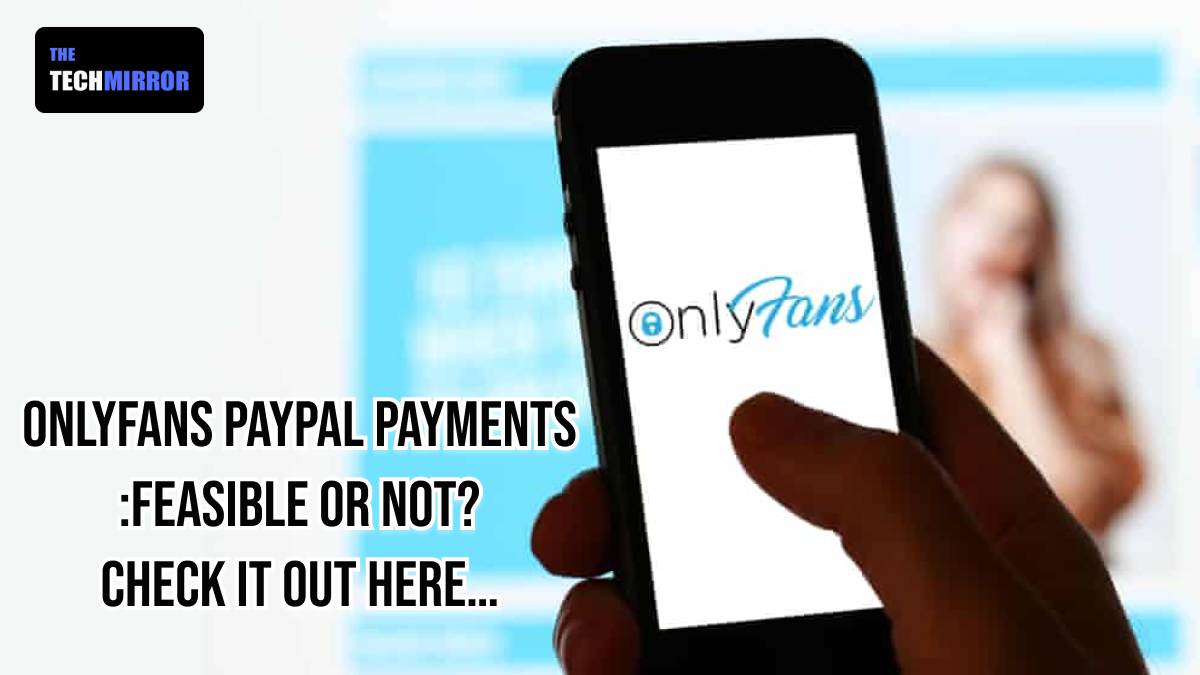 OnlyFans, content subscription service, has certainly become a first choice and preferred destination to share exclusive content. Subscribers aka fans have to pay in order to gain access on the platform and view content hosted on the site by the content creators. There are two type of subscriptions; monthly and pay-per-view basis on OnlyFans. PayPal being one of the pioneer digital payment platforms, most of the users often enquired about OnlyFans PayPal payments.
This pushed us to compile this blog post in response to users questions like, whether they can use PayPal to pay for or being paid on OnlyFans or not? What are various modes of payment acceptable on OnlyFans and so on.  
So let's dive to the topic and find answers by addressing to your queries.
Payment against OnlyFans Subscription:
Content creators share exclusive content on their OnlyFans account and fans do subscribe to them either for a monthly fee or on pay-per-view charges. So when it comes to payments, there are two aspects; one being subscribers who pay to gain access to content while other relates to the content creators who receives subscription fees and take out their earnings.
In respect to that, a lot of content creators as well as fans have repeatedly enquired for using PayPal as payment option on OnlyFans. Here's an answer for all of those, including you…
Can you use PayPal for Onlyfans?
When getting started with OnlyFans account and having no idea about how to pay for subscription on OnlyFans, one option that you would definitely come to your mind is PayPal. So can you use PayPal for OnlyFans? Let's find out…
PayPal is meant for paying people across countries effortlessly. This popular payment platform makes sending and receiving money quite hassle-free. And no wonder that you want to consider PayPal for OnlyFans payment, but unfortunately it won't work in this case. 
You cannot make payments to subscribe or withdraw money from Onlyfans using PayPal.
PayPal has a policy against sexually-oriented content through a digital medium and this state,
"We permit U.S. – only transactions for certain sexually oriented physical goods that are physically delivered to the customer. Videos, DVDs, and magazines are examples of physical goods. (We don't allow transactions for such goods outside the U.S.). We don't permit PayPal account holders to buy or sell:
Sexually oriented digital goods or content delivered through a digital medium. Downloadable pictures or videos and website subscriptions are examples of digital goods.
Sexually oriented goods or services that involve, or appear to involve minors.
Services whose purpose is to facilitate meetings for sexually oriented activities."
And as there is no refute to the fact that there is loads of adult content on OnlyFans, PayPal is in no position to recognize whether you will subscribe to such content or not. Hence they just not support any sort of payment to or from OnlyFans. But that's the bitter truth.
So, if not PayPal then what are the other methods you can opt for to make and receive payments on OnlyFans. Let's check them out…
How to Make Payments on OnlyFans?
Well if you can't pay for OnlyFans via PayPal, there is nothing to get concerned about how do you then pay for OnlyFans? There are hell lots of options available to you for making payments against your OnlyFans subscriptions.
If not PayPal, you can use Visa, MasterCard, Maestro and Discover credit or debit cards. You can get the OnlyFans' subscription confirmed through an SMS or a temporary verification code sent to you. At present, OnlyFans allows the users to pay via prepaid cards, gift cards, wallet money, debit cards, and other payment methods as well. Many users have also successfully using virtual cards from Getsby or Privacy com to make payments.
Now let's see about the various options to withdraw your earnings from OnlyFans.
How to Receive/Withdraw Payments on OnlyFans?
Content creators, existing or potential, are always in a state of flux as to how they can receive payments or withdraw their earnings? These content creators make money on OnlyFans in a few hundreds to thousands of dollars. But how to collect and withdraw these funds is the matter in question? Here's how to do it.
Well, bank wiring (transferring your funds to your bank account) is the first and foremost ways of cashing out by which you can withdraw or get paid by Onlyfans. Apart from that, eWallet payment methods and international transfers have also being in use for the said purpose.
Content creators can choose from different payment methods for Onlyfans by navigating to the banking section on their account. 
Note: The payment processing time as a rule is less than 24 hours. And the money you receive from OnlyFans is classified as income, and is taxable.
Read Also:
Gain Fame and Make Money: Here's How to Promote OnlyFans
Are you anonymous or can OnlyFans see your name? : Know here…
Is it Possible to Screenshot OnlyFans? – Learn Here…