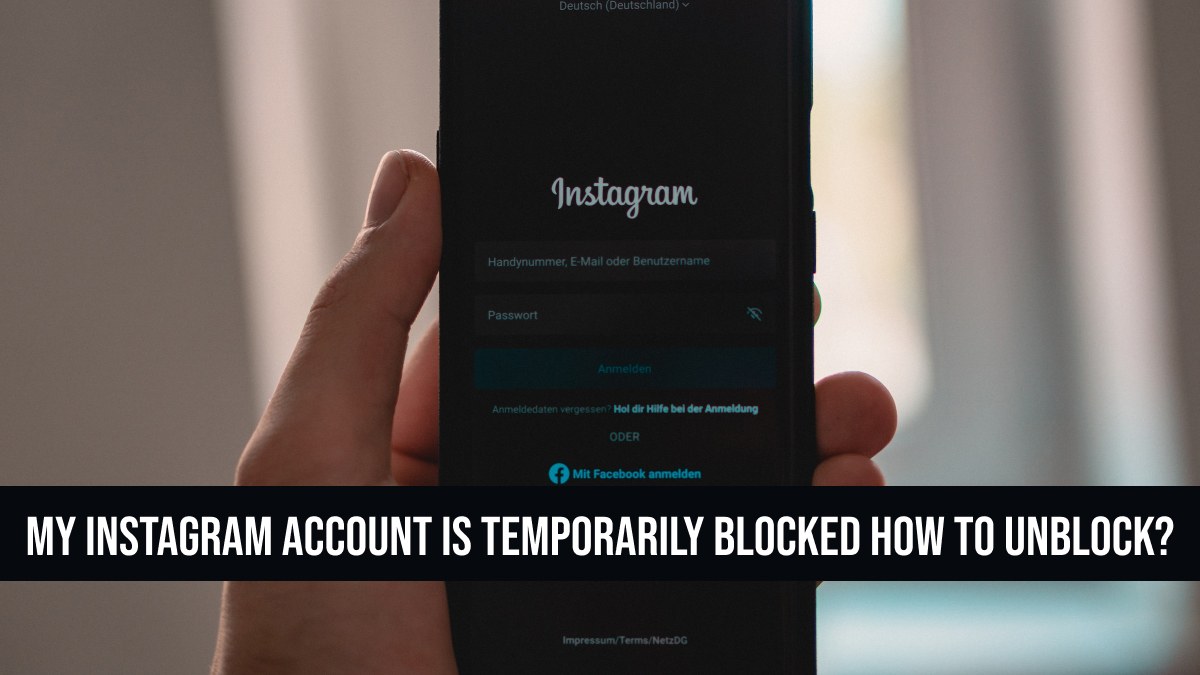 Instagram is an app that's being used all over the world. You can share photos, videos, reels go live and see others posts, reels and stories too. Sometimes Instagram can temporarily lock your account for several reasons. That may be irritating sometimes. The message on your Instagram login page that Your Instagram Account Is temporarily blocked is sometimes really shocking. If your Instagram account is temporarily blocked and you want to know how to unblock your Instagram account then you are in the right place. Here you will find the answer for your question my Instagram account is temporarily blocked how to unblock.
Reasons Why Your Instagram Account Maybe Temporarily Blocked
There are some reasons that cause the Instagram account to be blocked. Instagram is the app which looks out for actions being performed too quickly per hour and per 24-hour period. The following acts performed then there are chance that you Instagram account will be temporarily blocked: 
Posting the Same Comment Multiple Times
Following and Unfollowing Users in Bulk
Liking and Un-liking Pictures Too Quick
Commenting on Posts Too Quickly
Use of Third-Party Apps
My Instagram Account Is Temporarily Blocked How To Unblock?
Don't panic when seeing the "Your Account Has Been Temporarily Locked" message at login. You can simply unlock your Instagram account by submitting the My Instagram account has been deactivated form. To get the form follow the instructions given below:
Go to the My Instagram account has been deactivated form or enter a "My Instagram account has been deactivated" search in Google, and choose the Facebook result.
Complete the form, then enter the email address tied to the Instagram account you're trying to unlock.
Explain that your account was blocked by mistake, and you believe you haven't violated the user guidelines.
Click on the Send button, when you've completed the form.
After that, Instagram sends you a code.
You'll receive a confirmation from Instagram that your account has been unlocked. Approval times can take anywhere between a few days to a few weeks.
We hope this article has provided you with valuable insights on unblocking your temporarily blocked Instagram account. Stay tuned to our blog for more helpful tips, tricks, and updates on all things Instagram!
Read Also:
How to Access Drafts on Instagram
What Happens If I Disable My Instagram Account?
Proven Ways to Recover Deleted Instagram Messages