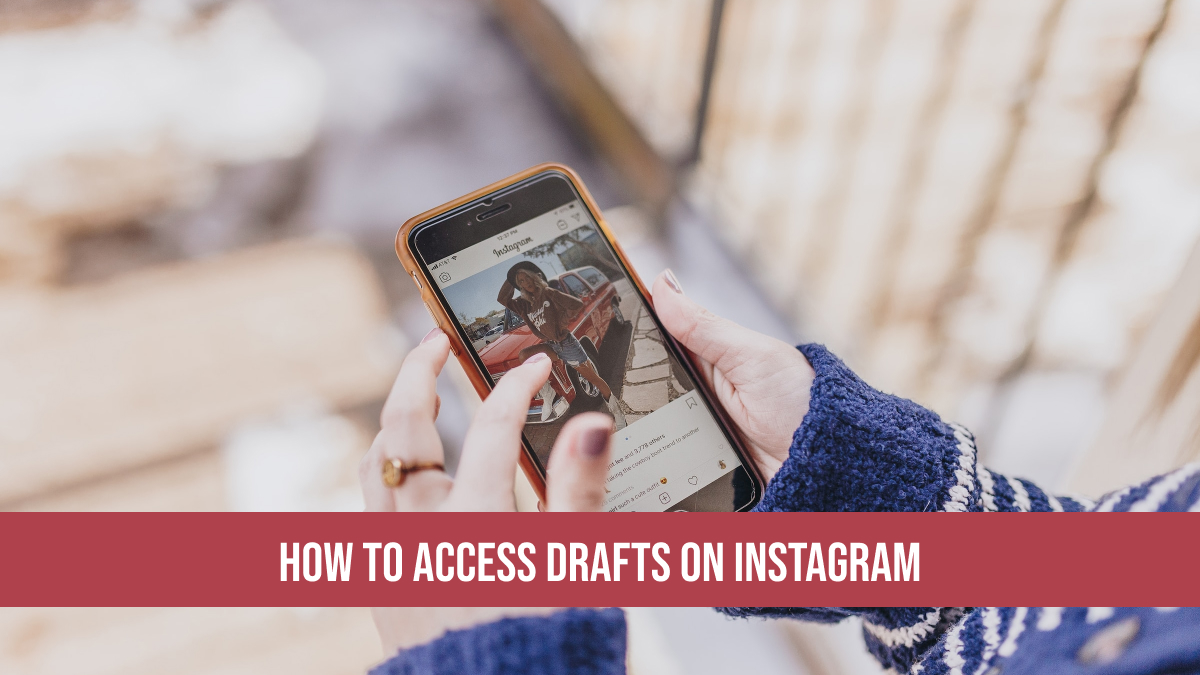 Instagram is where you find the most interesting stories, memories and content to pass your free time. But, its not just about seeing from others. IG also allows you to share what's happening in your life with people who you care about. You can post photos, videos, reels, stories or go live on Instagram within a few seconds. When you share a post, you can add filters, adjust the brightness contrast of it and add a caption of your choice. But, several times you might have to rush for something or you just can't share the post because you are out of words. So, you can just trash the post or save it as a draft so you can edit it later and post on Insta. But, where will you be able to find these drafts? Well, here is an article that will let you know how to access drafts on Instagram in 2023.
How to Access Drafts on Instagram 2023
Saving a post as a draft on IG is super easy. When you're on your way to post something, just hit back or tap on back/close button on your iOS or android device and a prompt will appear asking you to discard or save the post to draft. Just tap on Save Draft to save the post as a draft. But, where you will find this draft when you finally get the time to share it? Well, you can follow to the below steps to access drafts on Instagram in 2023.
First tap the + Icon and select Post or Reels or Stories (the draft you wanna access from).
Now, on the next page you will find Recent/Gallery option above the media that is being displayed from your device.
Just tap on the Drafts which is beside Recent/Gallery option on your iOS or android device.
That's it! It will land you to the drafts you have recently saved.
You can edit any draft by tapping the edit button below it.
Hope you find this piece of information helpful. Keep visiting this space for more tech related information and easy tricks.
Read More:
What Happens If I Disable My Instagram Account?
Instagram Can't Refresh Feed? Learn To Fix Couldn't Refresh Feed Error
Learn all about Instagram Ops, Meaning Slang carries and much more: