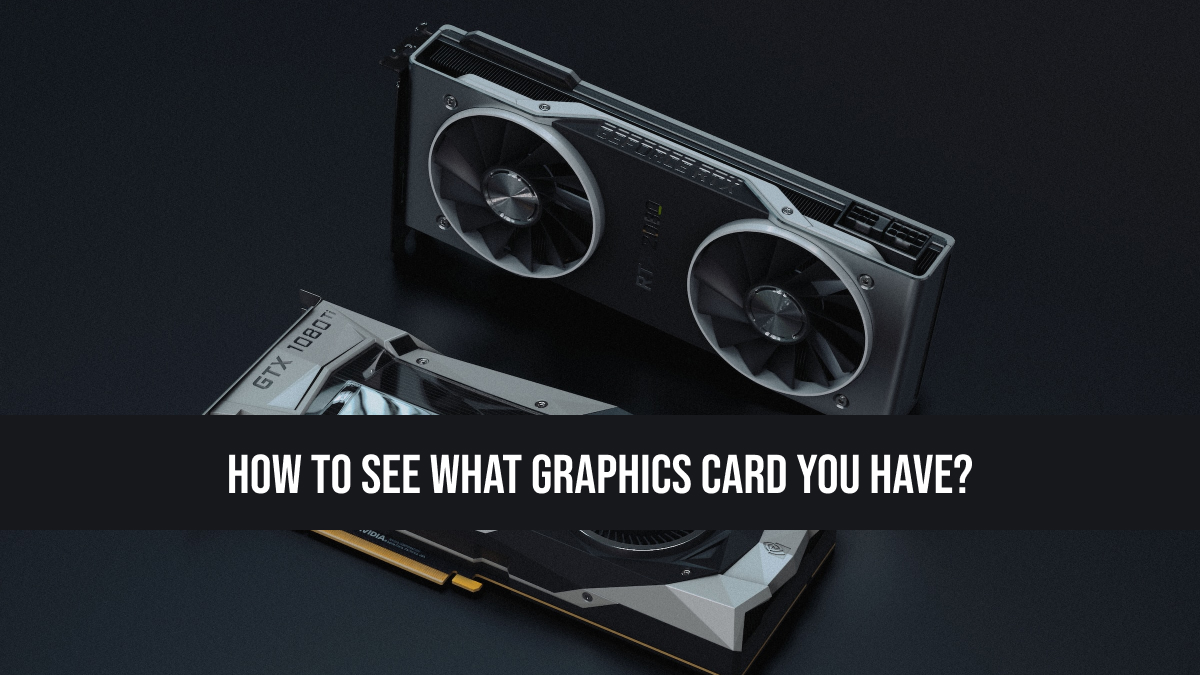 A graphics card is an expansion card which generates a feed of output images to a display device, such as a computer monitor. Graphic card is also called a video card, display card, graphics adapter, VGA card/VGA, video adapter, and display adapter. There are various graphic cards available in the market. But if you want to know how to see what graphics card you have?, Then we are here with the answer. In this article we will let you know how to see what graphics card you have in your computer or laptop.
Different ways to see the what graphic card you have
There are mainly three ways to check the graphic card you have. For that first, ensure yourself that you've got the right graphics specs. And that is critical, especially when it comes to gaming, video editing, and running other graphics-intensive applications. 
From Settings
From the System Setting you can check the graphic card you use in your computer. System Settings let you check your graphics card status and inspect its range of properties and compatibility. In Windows 10, Graphic card status and other information can easily be found in the Settings app. Follow these steps to see the graphic card you have in your computer or your laptop:
Click Start menu and then select System.
Open Settings from the submenu.
Select Display from the System settings menu.
Click Advanced display settings.
As you click on the  Advanced Display Settings you will see which graphics card is installed on your PC. You can also see the other important metrics impacting your computer graphics, like your desktop resolution and refresh rate.
From Windows Task Manager
If you want to see the graphic card you used in your computer or your laptop. You can use Windows Task Manager to inspect your graphic card in detail. To do so you have to follow the instructions given below:
Open the Start menu  to launch the Device Manager or the desktop search bar and start typing Device Manager. 
You can also press Ctrl + Alt + Del on your keyboard and click Task Manager on the list that appears. 
On the Task Manager window, click the Performance tab and select GPU from the list.
That will display the details about the graphic card you have in your device.
Read Also:
Here's How To See What Motherboard I Have?
Does Netflix Notify You When Someone Logs Into Your Account
How to Connect Your Computer to iPhone Hotspot?