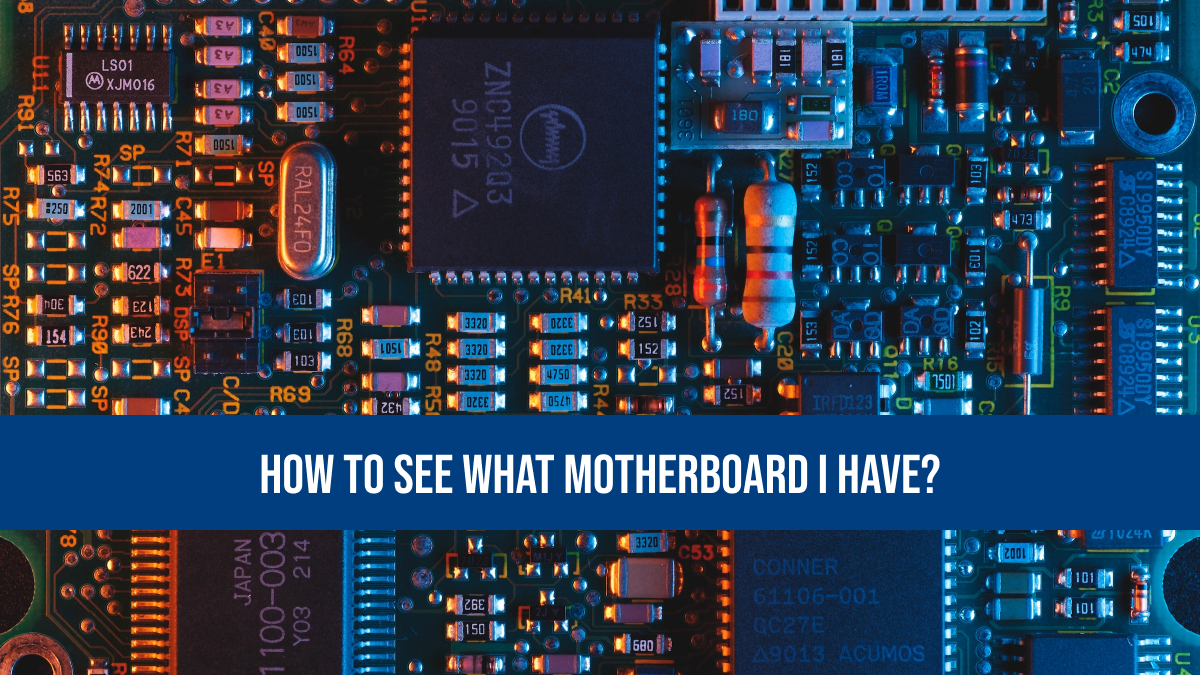 Motherboard is the main printed circuit board within a computer. It means it's the primary piece of circuitry that all of the other pieces plug into to create a cohesive whole. If your question is How to see what motherboard I have in my computer? Here we are with the answer. If you have a Windows 10 or Windows 11 PC, there are some built-in tools that can be used to find out your motherboard model and other information.
How To See What Motherboard I Have
In Windows 10 and Windows 12 PC you can see the motherboard model. Here are two of the most convenient methods:
With Command Prompt
You can easily check your motherboard model and serial number using Windows Command Prompt. This method works with both Windows 10 and Windows 11. Firstly, type cmd in the Start menu search bar and select the Command Prompt app. Another method to open Command Prompt is to use the Run shortcut, 
Press Windows + R at some time.
type cmd into the popup window.
press Enter. 
You will not need to run Command Prompt as an administrator. Once your command window is open, you can prompt Windows Management Interface Command (WMIC) to check the manufacturer, model, name, and other features of your motherboard. To check the motherboard model you have to enter the command prompt which is:
wmic baseboard get product,manufacturer,version,serialnumber
Do not include any spaces between modifiers like product and manufacturer you just have to separate them with only a comma only.
With Windows System Information
You can check the motherboard details in Windows System Information. However, this is a hit-and-miss method. It seems to be compatible with certain motherboards in our tests but fails to identify others. This method is not compatible with all motherboards.  If you have a compatible motherboard, this is the easiest way to check your motherboard model and brand on Windows.
Tap Windows + R to open Run.
Type msinfo32 and press Enter.
This will open the Windows System Information overview.
Your motherboard information should be specified next to Baseboard Manufacturer, BaseBoard Product, and BaseBoard Version. 
If the fields say that the information is not available, You can use the first method to check the motherboard details.
Read Also:
How to Connect Your Computer to iPhone Hotspot?
Easy Fix to Solve Netflix Won't Full-screen on Chrome Issue
Let's Talk E-Book vs. Paper Book in 2023: Which One Is Better?