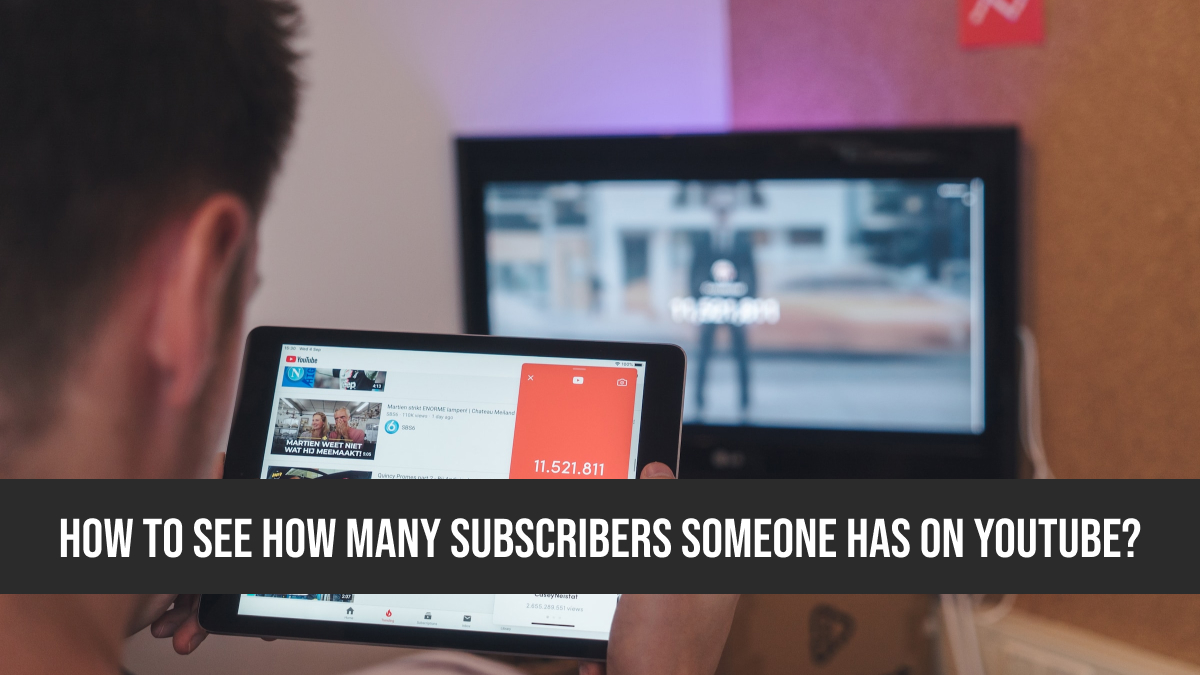 YouTube is a free video sharing website that makes it easy to watch online videos. YouTube is a video platform that's driven by two types of users:
Video creators: People who have channels and upload videos to those channels.
Video viewers: People who watch videos, interact with videos, and subscribe to channels.
Anyone with access to a computer or mobile device and an internet connection can watch YouTube content and share their own. If you have a YouTube channel, you can view a count and list of your subscribers. If you don't know how to see how many subscribers someone has on YouTube, we are here to help you. 
To See How Many Subscribers Someone Has On YouTube
To see the exact number of someone's YouTube channel you have to follow the given steps:
Sign in to your account on YouTube with your Email id. Click "My Subscriptions" from the list of choices in the column on the left. This will show the channels you subscribed, making it easy to find a specific channel. You can also run a general search if you do not have a current subscription to the desired channel.
Review the list of your subscriptions that appears under the menu choice you just selected.
Click one of the subscriptions to view the specific channel. Again, you can access a channel through general search functions or through your watch history.
Now you can see the number of subscribers of the particular channel to the right side of the channel name, which is next to the option that enables you to subscribe or unsubscribe as of the date of publication.
Click "About" under the channel name, and view the total subscribers and the total number of views to the channel.
When you view other people's channels, you can see a count of their subscribers, but you cannot see a list of other people's subscribers on YouTube.
Read Also:
How to Find Hidden Videos on YouTube in 2023!
Fixing YouTube Video paused Continue Watching – A Handy Guide
Reverse a YouTube Playlist on Desktop, Android and iPhone?