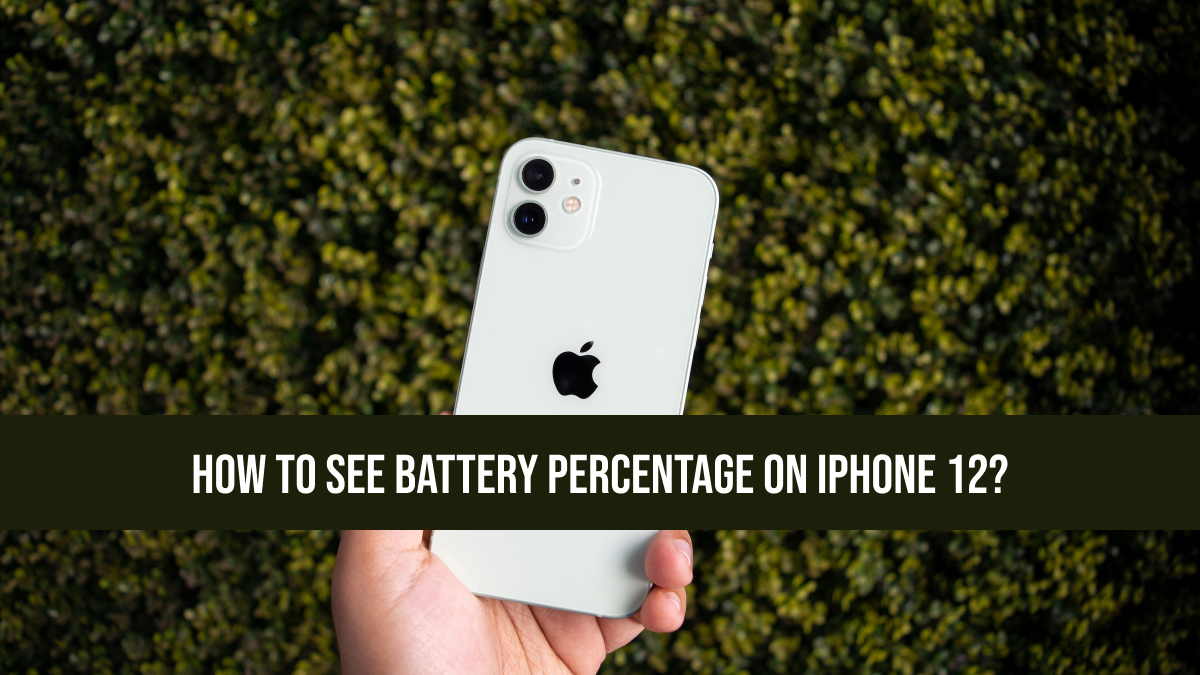 If you want to see how much your iPhone's battery is charged? You can view how much charge remains in your iPhone battery in the status bar. You can also add a widget to the Home Screen to monitor the battery levels of your iPhone and connected accessories like AirPods, apple watch and other devices. On earlier versions of iOS, you had to turn on the battery percentage option to see this information. Not on the iPhone 12! These days, the battery percentage option is on by default. You just have to enable it. If you don know How To See Battery Percentage On iPhone 12; you have to follow these steps: 
On your iPhone 12 screen, swipe down from the top right corner.
It will open the iOS control center.
In the top right corner of iPhone 12 screen, next to the battery icon, you can see the battery percentage. 
This is how much battery your iPhone 12 has left.
Swipe up or tap on the background to close Control Center again.
How To See Battery Percentage On iPhone 12
If you want to easily keep tabs on the battery's status, consider adding a widget to your home screen. You can see the battery percentage on your iPhone 12 with the help of a widget. In iOS 14, which comes preloaded on the iPhone 12, you can add a battery percentage widget to the home screen of your iPhone 12. 
Tap and hold the screen until the icons start wiggling.
Tap the plus icon on the screen.
In the widgets pop-up, tap Batteries.
Choose the widget style you want to use. Swipe back and forth to see the options.
The Batteries widget will also display battery info for Apple devices connected to your iPhone.
Tap Add Widget for the one you want to use.
The widget is added to your home screen.
Move it around to the location where you want it and then tap Done.
Read Also:
How to turn off Always on Display on the iPhone 14 Pro/Pro Max
My iPhone Is Not Letting Me Download Apps
[How to] Reverse a YouTube Playlist on Desktop, Android and iPhone?