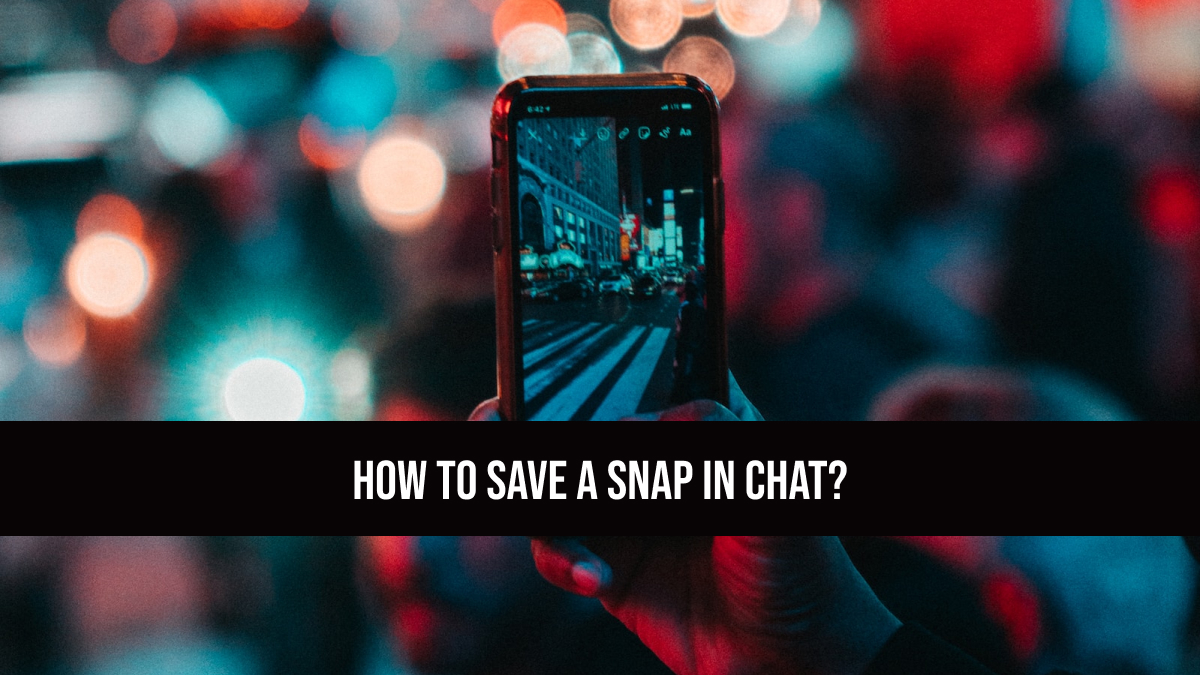 Snapchat is one of the most popular social networking sites. People use snapchat to share a photo for only a short time period and messages that expire after a short time. People also use snapchat for video chat. The photos and videos shared for a short time are called snaps. Snapchat has finally provided a way to save Snaps in chat. In march 2021 snapchat revealed the feature of saving a snap in chat. In this update of the Snapchat, you can save the snap without having to use screen recorders or take a screenshot. Here we will tell you how to save a snap in chat?
To Save a Snap in Chat While Viewing
Press and hold on it : The very first way to snap a snap in your chat window is press and hold the snap. When you hold the snap the submenu will appear on the screen. From that submenu select the Save in Chat option. 
Swipe up on the Snap:  This is another way to save a snap in chat. When you open the snap, swipe up on the screen and select the Save in Chat option from the next screen.  
Tap the save button in the bottom right corner
Tap the save button:  When you view someone's snap there is a button in the bottom right corner. You can save the snap in chat by tapping the save button. 
Not every Snap can be saved to chat. Only photo Snaps with no set time limit or video snaps set to an infinite loop can be saved. If the photo or video has a finite timer, it cannot be saved in chat. For that you have to take a screenshot or use screen recording software. If you save a snap in chat it will notify the other person too. That snap will appear in the chat media. Fortunately, if you decide you don't want the message to remain in chat forever, you can also delete it directly from the conversation window.
We hope this article has provided you with the information you were seeking on how to save a Snap in chat on Snapchat. Enjoy capturing and preserving your favorite Snaps, and stay tuned for more Snapchat tips and tricks on our blog!
Read Also:
Does Your Snapchat Location Turn Off When Your Phone Dies?
How to View Snapchat Story Online: Here's Best Spy Tools
Clear Recents On Snapchat: Learn The Easy Ways