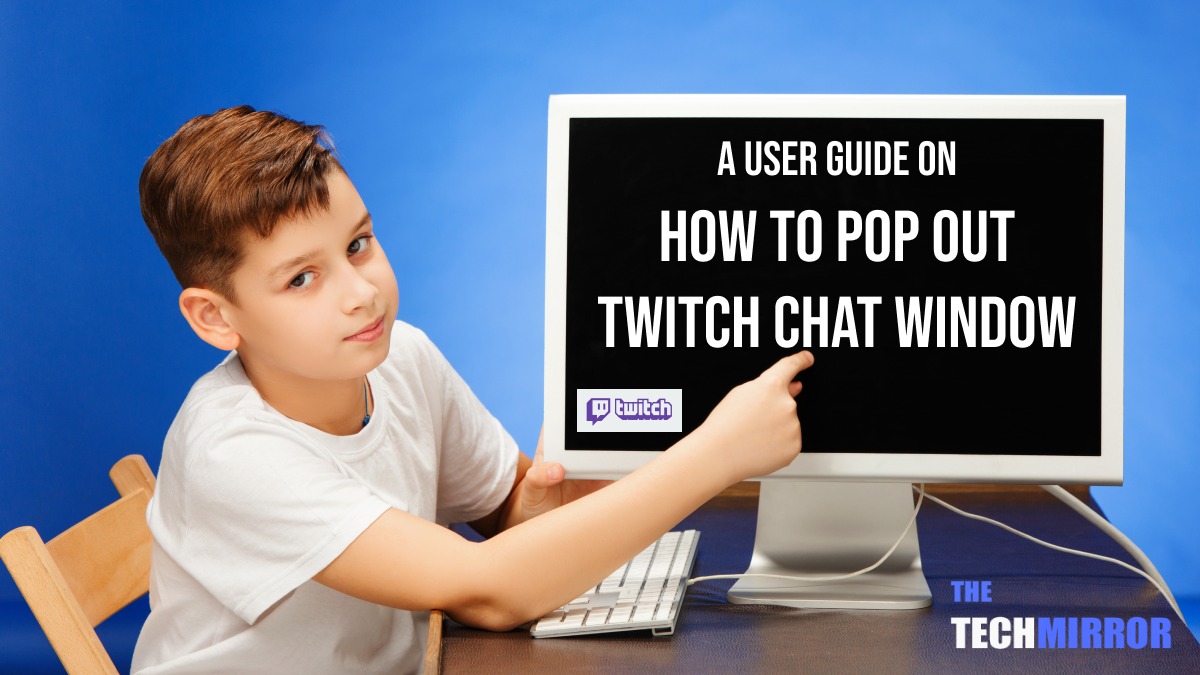 Amazon's Twitch is one of the fastest growing gaming and live streaming social network. It has gained huge popularity among modern day gaming fraternity with over millions of registered broadcasters till date. The most liked feature of this social network is the live chatting with the broadcaster and other gamer while the streaming is on. While Twitch comes with a fitted chat window appearing next to the streaming screen it may distract viewers who want to keep a track of either one of these. Consequently many gamers often have a question to ask "How to Pop out Twitch Chat?"
About Twitch Chat Window
The Twitch chat, also termed as live chat provides real time interaction for users with the streamer. This chat window appears adjacent to streaming screen and displays a list of viewers including the streamer, moderators, as well as other users logged into the chat at given point of time. 
But practically speaking users are not pretty much fond of this chat window. They are likely to pop out of Twitch chat for one or the other reasons. In most of the cases it is due to the distraction arising out of the chat window causes while user is working on to concentrate on the content. On the contrary some users might want to stick to the chat than to watch the streaming video.
Not just that, on occasion the streamer too wants to switch windows and comment, and likes to pop out twitch chat.
Whatever may be your case, here's how you can go on to get rid of the irritating window and pop out the Twitch Chat box.
How to Pop out Twitch Chat?
Twitch App can be accessed and used both ways, i.e.; on your mobile device as a Mobile App or via Twitch TV (official website of Twitch).
If you are running it in the Twitch mobile app, you won't be able to pop out the chat window as there is no particular option for that. However it is available only for Twitch TV. Next section of the article will help you understand the process to pop out chat window on the Twitch TV.
Popping out Chat Window on the Twitch TV:
Gone are the days when it was bit complex and requires some tricky tech hacks to pop out Twitch chat. Referring to that time if users wanted to have a separate screen space for chat purpose they had to copy the iFrame followed by putting it in some HTML code. Once this HTML is saved to the local system, user can open the chat window (as separate) by clicking it. 
But to your convenience Twitch has made it smooth nowadays. As currently the live chat window is featured with an all-inclusive option to pop out the chat window. All you need to do is to carry out the following steps:
Navigate to the official website; Twitch 
Log in by entering your credentials.
Now head to any of your favorite channel (this can be done via searching a channel or by browsing a category).
Once the channel page is on, open chat settings provided at the bottom right corner of the page.
Then click the setting icon. A popup window will appear with a list of certain options.
From among the list, select "Popout Chat"
As soon as you click on it; a new tab will open with a chat screen.
That's all; you are now successfully popped out Twitch Chat.
However the newly opened screen is only destined for chatting, if you wish to see the streaming video you can do that by switching the tab. Moreover you can revert back to normal view mode by closing the tab.
Note: This option can only be availed during a live stream. If you aren't live, it is not possible for an user to pop out the Twitch chat window.
Read Also:
Working Tricks and Tips on How To Unblock Someone On Twitch
Want To Check Your Voicemail On Vtech: Here's How To Do It