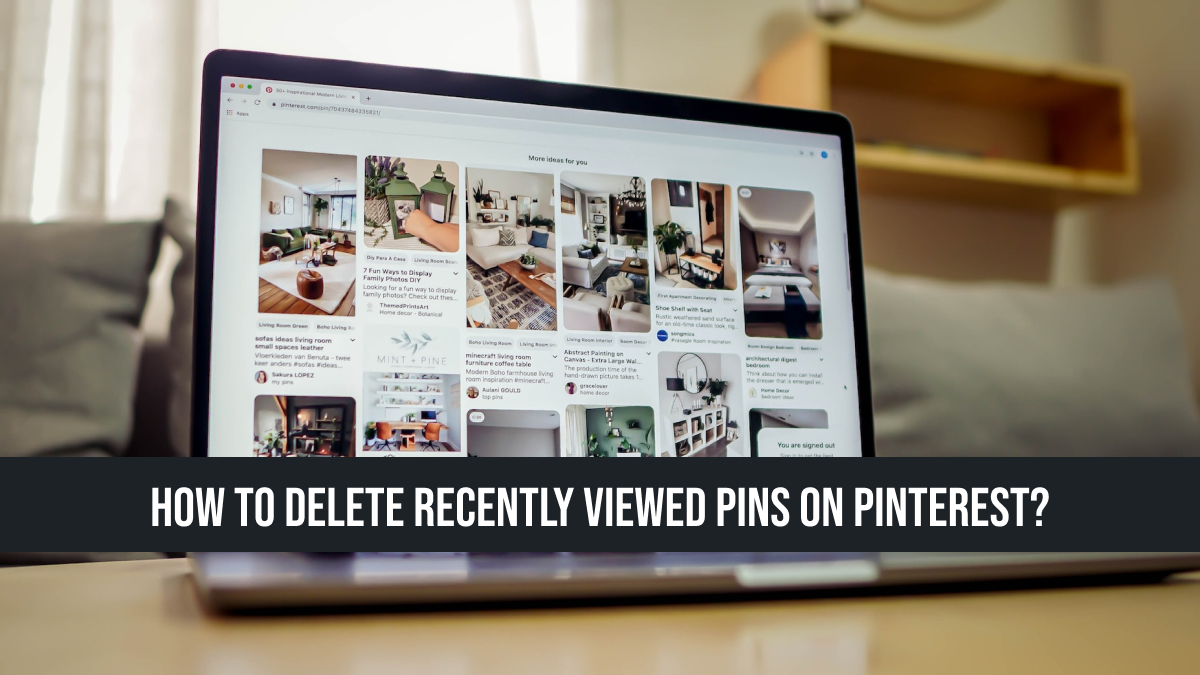 Pinterest is where you can find a lot of ideas, quotes and status for your social media account. It is also a great platform to look for style, fashion and even you can find good products to purchase. When you subscribe to a topic or check a pin, your feed will be filled with ideas related to that topic or with pins related to the pins you have accessed recently. But, what if you don't want others to find what you were checking on your Pinterest account? Is there a way to remove your history? Or how to delete Recently viewed pins on Pinterest? Let's find it out!
Can you delete your history on Pinterest?
Sorry to say, but NO! You can not delete your view history from Pinterest. There is no way to do so! I did a lot of research and found that the pins we browse can not be deleted from the platform. All you can do is you can turn off recommendations related to the pins you have browsed by visiting Settings > Tune Your Home Feed. Through here, you can turn off the related ideas. So, if we talk how to delete recently viewed pins on Pinterest, there is no way to do so!
So, my advise for you is, if you are using a shared account, don't search anything that could make you feel embarrassed! Or just use a personal account for watching pins that you want to keep to yourself only.
And… It is not a good thing to share your personal accounts with just anyone!
How to Clear Recently Searched Terms on Pinterest
If you're willing to remove the terms that you have recently searched on Pinterest, just tap or click on the search bar and remove the terms by clicking the x button next to them.
That's it! Hope you find this piece of information useful. Keep visiting TheTechMirror for more tech related articles.
Read Also:
What Happens If I Disable My Instagram Account?
Random People Adding Me on Snapchat By Phone Number!
Best Image Hosting Sites Alternatives of Imgur