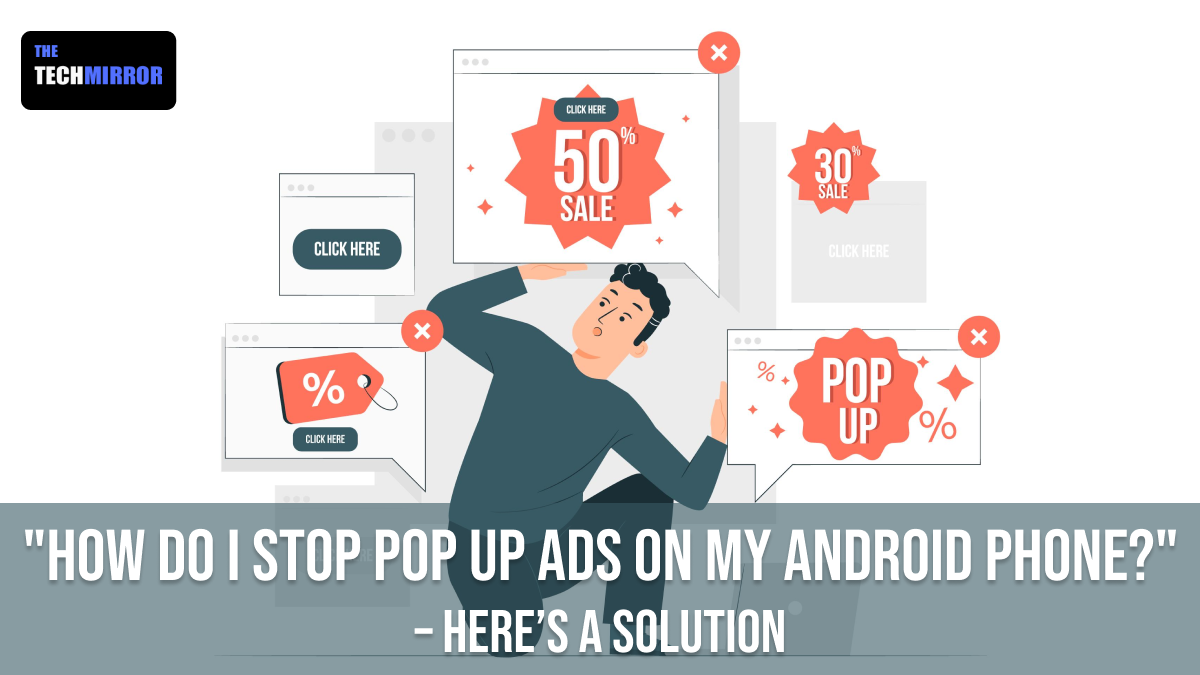 Are you getting some random ads popping on your screen every now and then while surfing on your mobile browser and wonder, how do I stop pop up ads on my android phone? Here you are on the right place. This blog article will tell you ways to stop ever annoying and at times harmful pop-up advertisements.
So keeping aside all the worry in this matter of course and let's find out an answer to your query, "how do I stop pop up ads on my android phone?"
How to block/stop pop-up advertisements on Android?
As a matter of fact a good number of desktop browsers these days block unwanted pop-up advertisements, but what about blocking/stopping them on Android?
Well the answer is pretty straight. Blocking or stopping ads is quite easy and effortless even on your Android device if you know how to have a go at it.
If you are looking for ways to stop pop-ups on your Android, you must note that blocking ads on Android depends a lot on the web browser you are using and accordingly there are slight differences in process to be followed.
Practically speaking, there are certain tested ways to block pop-ups on your Android devices. You can either block the ads on your preferred web browsers or even on your mobile phone itself. Below is a step-by-step guide to block pop-up ads on a few of the most popular and widely used web browsers for Android users. So, let's check it out.
How to stop pop up ads on Android browser?
This section will specify and show you the stepwise method to block pop-up ads on the native Android browser of your device. Just in case you don't have a much of understanding about which one the Android browser is, use the search bar in your app drawer and type 'Internet.' Here's how you can stop pop up ads on your default web browser:
Launch the native Android web browser on your device. 
Now head to the app's Settings. (Note: This will vary from manufacturer to manufacturer, but more often than not you can enter Settings by tapping the "three dots" (⋮) menu button)
Once you are on Settings, scroll down to locate option called "Advanced" and tap it.
On Advanced section, search for "Block pop-ups" and turn it off using toggle button or by checking the box provided next to it.
This is all you need to do for stopping pop-up ads on your Android phone.
How to stop pop up ads in Chrome on Android?
Chrome browser by Google is regarded as the most admired and largely accepted web browser for Android users. As per its default settings, Chrome blocks pop-ups from repeatedly showing up on your screen. If mistakenly you have allowed pop-ups for the web browser, you can follow the steps mentioned below to stop the ads popping on your screen.
Open the Chrome app on your Android phone.
Thereafter tap on three dots located next to the address bar.
Now from the menu select Settings.
On the Settings section look for Site settings and select it
Tap on option called Pop-ups and redirects.
Finally, turn off Pop-ups and redirects using the toggle button.
That's all you have to do to block pop-ups in Chrome.
How to stop pop up ads in Mozilla Firefox browser on Android?
No matter which one the native Android browser is, people have their own preferences when it comes to surfing web browsers. Many users conceivably enjoy Mozilla Firefox browser over the rest. If you are also fond of using it, here's how you can block ads in Firefox:
Open the Firefox web browser app on your Android device.
Then tap on the three vertical lines located at the lower left-hand corner.
From there, look for the 'Settings' option and tap it.
Now, go to the Enhanced Tracking Protection option and then select 'Strict'
Opting for the 'Strict' option as contrary to the 'Standard' option will affect a quantity of functions within the browser but it surely will block more ads.
Using Third-party Applications to stop pop up ads
Apart from the above mentioned steps you can also try to use a few trusted third-party applications that may help you limit or restrict the number of pop-up advertisements. These apps are available the Google Play Store and can be downloaded for free. Adblock Plus and AdBlock for Android are couple of such apps which can be used in this regard.
Kudos!! You have now successfully learned about blocking pop-ups on the web browser of your Android device. Hope we have managed to answer your question "How do I stop pop up ads on my android phone?"
Read Also:
How To Screenshot On Android? – Swift & Straight Ways
Android Apps Crashing Repeatedly?? Find Out Reasons & Remedies Here…