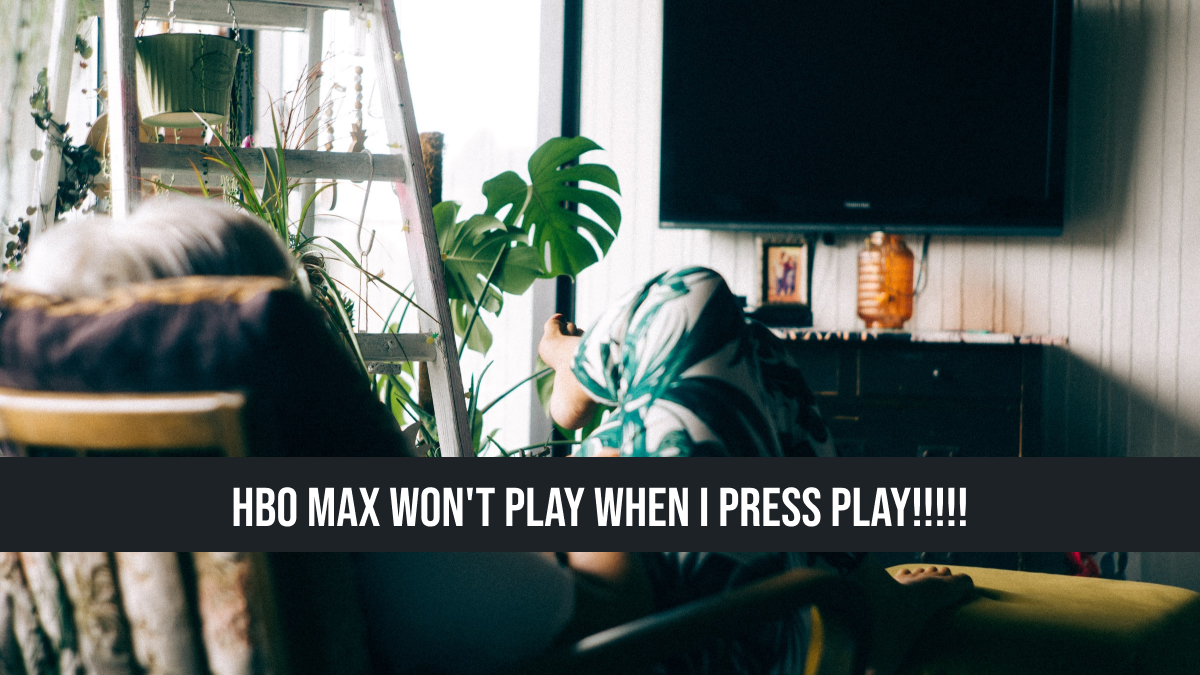 It's a platform offered by WarnerMedia that features 10,000 hours of premium content bundling all of HBO together with even more movies, shows, and Max Originals for the whole family, including Friends, South Park, The Big Bang Theory, Peacemaker, Hacks, Wonder Woman, the Studio Ghibli collection, and more. But coming across a problem that HBO Max is not working properly and it won't play when you press the play button is really something frustrating! But you don't have to worry because here we are with the solutions to help you fix this issue.
Reason of HBO Max Won't play when you press play button
In today's 5G world, no one has the ability to wait, no one has patience. Everyone wants everything quickly. Sepically in the era of 5G. And if they search something and not find a result in a few seconds they start complaining and getting irritated.
Getting stuck on an indefinite loading screen can be irritating. On the HBO max these issues are generally caused by:
Network bandwidth, 
Connection speed, 
Available memory.  
What You Can Do When HBO Max Won't Play Even After Pressing The Play Button: 
Now we know the reason behind this problem, here we are with the solution that made your HBO Max play after hitting a play button.   
Make sure you're using the latest version of HBO Max on your device  
Check your internet connection to see how your network is running.
Reset your router, wait until it reconnects, and then try watching HBO Max again.
Try clearing your device's cache
Delete the HBO Max app and reinstall it on your device. 
If  you're using a computer, make sure your browser is updated.
Connect your device to a Wi-Fi network instead of using cellular data.
If you're using a TV or computer, plugging in an Ethernet cord will hook you directly to the internet.
Only one device on the network will allocate as much bandwidth as possible to your device.
Try putting on a different show or movie. 
Read Also:
Here is How to fix Netflix Error Code HTP-998
How to Delete Recently Watched Movies on Netflix
What is Netflix Error Code 503 and How to Fix it?