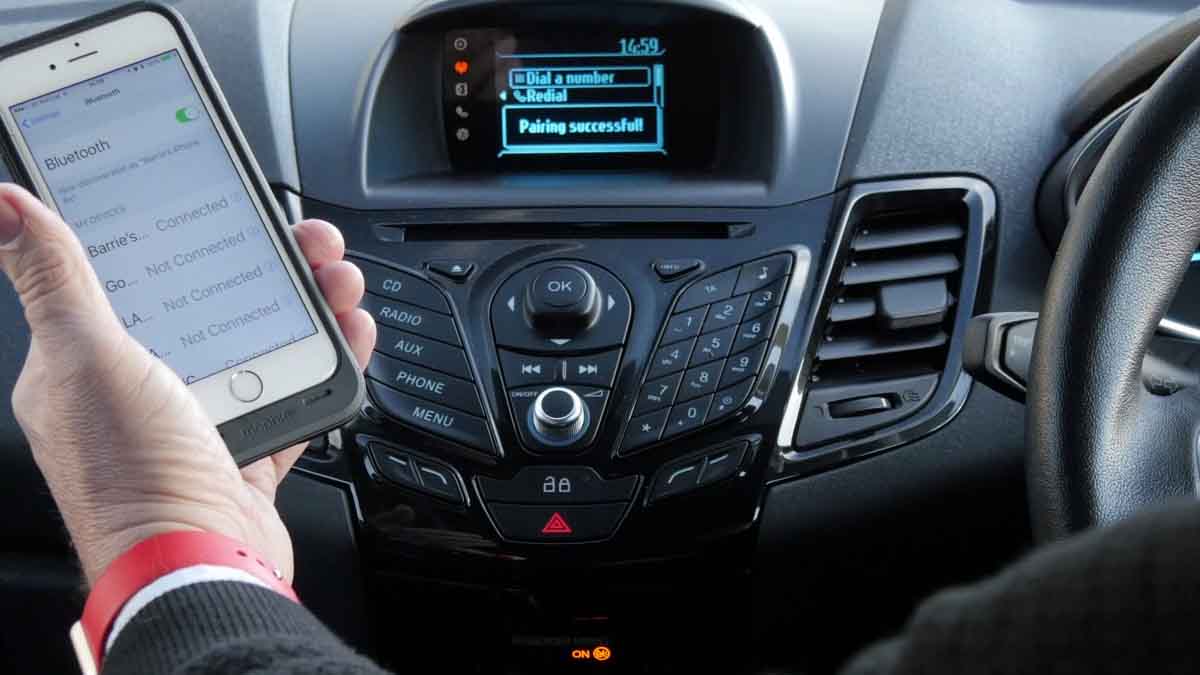 Today, driving without Bluetooth on is a big no-no because Bluetooth is a fantastic technology for users and it eases the driving experience as well. It offers many features through a signal just like Wi-Fi which requires no cable wire for connection.
When you are driving, you need all the focus on the road and you should not adjust your device all the time. Hands-free from the vehicle is not a thing you can go for at any cost to risk your and others' lives.
Also, with Bluetooth you can enjoy music or stream your GPS of your Ford vehicle's SYNC feature. This feature does not require you to remove your hands from the steering.
But, what if you witness Ford Sync Bluetooth Problems with your iPhone or Android device? Or what if your device keeps disconnecting or volume keeps on low?
It becomes a problem for the driver if Ford SYNC isn't working and he is having a Ford sync Bluetooth problem. This problem occurs with many people and there are many reasons why Bluetooth and Ford SYNC are not working with each other in a proper manner.
But there is nothing to worry about, we have a few solutions to the Ford sync Bluetooth problem.
Below mentioned are the fixes of the problem. However, do not ignore that every Android device is different from others in a slight way and also the versions of Ford's SYNC technology are different.
When it denies to connect
Wireless hardware is that part of technology which also attracts problems. And it is a very common issue if your Ford SYNC refused to connect with your device or your Bluetooth not working or you are not able to hear Bluetooth audio. Ford sync Bluetooth problem occurs most of the time due to this problem.
Here's the solution:
Shut off your Ford vehicle.
If you are sitting on the side of the driver then once open and close the door. It will SYNC to shut down.
You need to wait for SYNC to shut down the vehicle completely.
After SYNC has shut down completely, then start your Ford vehicle back up.
To appear in the power option menu, just press and hold the Power button for a while.
The power options will appear, select Shutdown or Power Off whichever your vehicle asks for.
You will be required to wait for 60 seconds to make sure that the Android device has been shut down.
Now Power on the phone.
Try to make a reconnection with your Ford SYNC.
When it forgets your vehicle
In the second problem, if your Ford vehicle denies to sync with the device, then just 'forget your car' from your list of devices within your Bluetooth settings. It comes under Ford sync Bluetooth problem and the audio stopped working.
Follow the steps to solve the issue:
Open the Settings app in your device.
In the Settings menu, locate Bluetooth option. You will get to know which devices are connected to your Bluetooth and there you will see the Bluetooth of your Ford connected to the device. Tab on it.
It will open the popup box. Then select the Forget option.
Then put the Bluetooth to OFF and then turn it back ON.
Now, highlight Add a Device on the SYNC screen and press OK.
Do follow the instructions appear on-screen.
The device then asks for a 6-digit pin. In place of it, highlight the Special PIN and select it.
When Spotify refuses to work
When your device and Ford do not have a problem and you are good to go with the music but then Spotify isn't working or volume too.
Then follow these steps:
Open the Settings app.
After launching the Settings app, select Apps.
Click on the icon of Spotify in the Apps menu. You will find it by scrolling down in your device by the alphabetical order.
Open Spotify's app info page. In the info page, select Force Stop. It will stop all Spotify's processes including the one causing the problem.
Select storage in the same menu. Clear cache from the option and clear data as well..
Now, you can play Spotify again.
Updating your android device
Each and every device needs to be updated as it keeps the phone healthy. If your device is asking for it, then update it to the latest version immediately.
Open the Settings app. In the menu, select the option About Phone or Above Device. It will be at the bottom of the menu.
Check for System Updates if there is any availability, choose the update option and then install it.
Getting in touch with the vehicle
Above mentioned four solutions are to solve the Ford sync Bluetooth problem or Ford sync troubleshooting. If none of these solutions work then contact Ford. There can be a possibility of SYNC to be out of date. After receiving your query, a Ford representative will suggest you some solution.
Read Also: