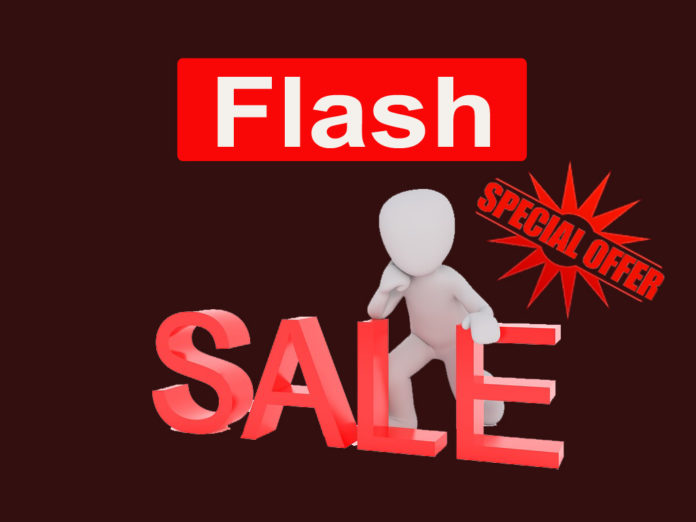 E-Commerce industry is incomplete without flash sales. This popular promotional strategy has found their way into India since long. Consumers are eager to know about upcoming sales.
Thus, flash sale is believed to be the perfect combination of what consumers need i.e. good prices in limited time.
About Flash Sale
In simple terms flash sales are deals that promise heavy discounts for a limited period of time. They often happen during shopping holidays but are also used throughout the entire year to generate more business. They are many times named as daily deals or deal-of-the day.
Now let us understand as to why Flash sales is still popular? It is as follows:
To increase the demand
Flash sales motivate more people to become customers and thus create demand. By significantly discounting a product or a service for short interval, it motivates budget-minded people to give a try.
As the research suggests " less the quantity of goods available, more is it's demand and more it can priced." Hence, flash sale is one such strategy to build more customers.
Selling things very fast
Ever brought a phone of Xiaomi from flipkart? If yes, you must be aware what it actually means. You have 0.001% chance of getting the phone in 1st flash sale. May be even less. The only reason is to sell maximum number of phones to the customers.
Hence by above example we get an idea as to why flash sale has become so much popular.
Increased Brand Awareness
Flash sales are mainly managed via a third party site. These sites essentially market and manage the sales for various companies who are into flash sales.
Consumers interested in knowing daily deals will receive marketing messages of upcoming sales. With this strategy companies have the potential to reach a new audience and hence many companies apply it to a greater extend.
Managing Inventory Costs
Flash sales are also a great way to rid of excess inventory. It greatly leads to lower operating and inventory costs. Using this model company can sell products which are stored in stock for longer period of time.
Thus, it can give opportunity keep newer inventory which are easily sold.
Getting good money
Apart from above, as flash sales are marketing on social media sites the potential to make some really good profits is quite high. Of course such deals exists for one or two days so your sales can return back to normal after deal gets over.
However, there are chances that any new customers you gained through flash sale will become repeat customers. This thus gives many companies chance to increase their profits.
Strategies to run a successful flash sale
Some tips ecommerce sites can follow to leverage the benefits of running a flash sale:
Determine the goal of your flash sale. For example it could be clearing out excess inventory.
Keep the sale simple so that it is easy for customers to avail the benefits.
Create a target audience and design flash sale accordingly.
Make sure the flash sale is being pitched at right time in the market.
Once the sale is decided, keep the time frame short. It will lead to urgency of availing the sale.
A flash sale should offer significant discounts compared to what customers could find anywhere else.
Flash sale should be promoted using marketing, social media and SEO.
Keep check on the sale regularly and provide excellent customer service throughout the duration of the sale.
Keep your terms of service precise and clear.
Hence to conclude, today's informed consumers excessively research, compare, and buy from the sellers with the lowest price. A flash sale is therefore an amazing option to give consumers exactly what they're looking for. It still exists in current market because of the excitement which it creates on constant basis. Overall, flash sales have generated a 35% boost in transaction rates.
Flash sale is definitely one of the cheapest way of marketing campaign, which not only helps in creating demand but also in generating huge profits.
Read Also:
Walmart Black Friday Deals 2021 : $159 AirPods Pro and more….