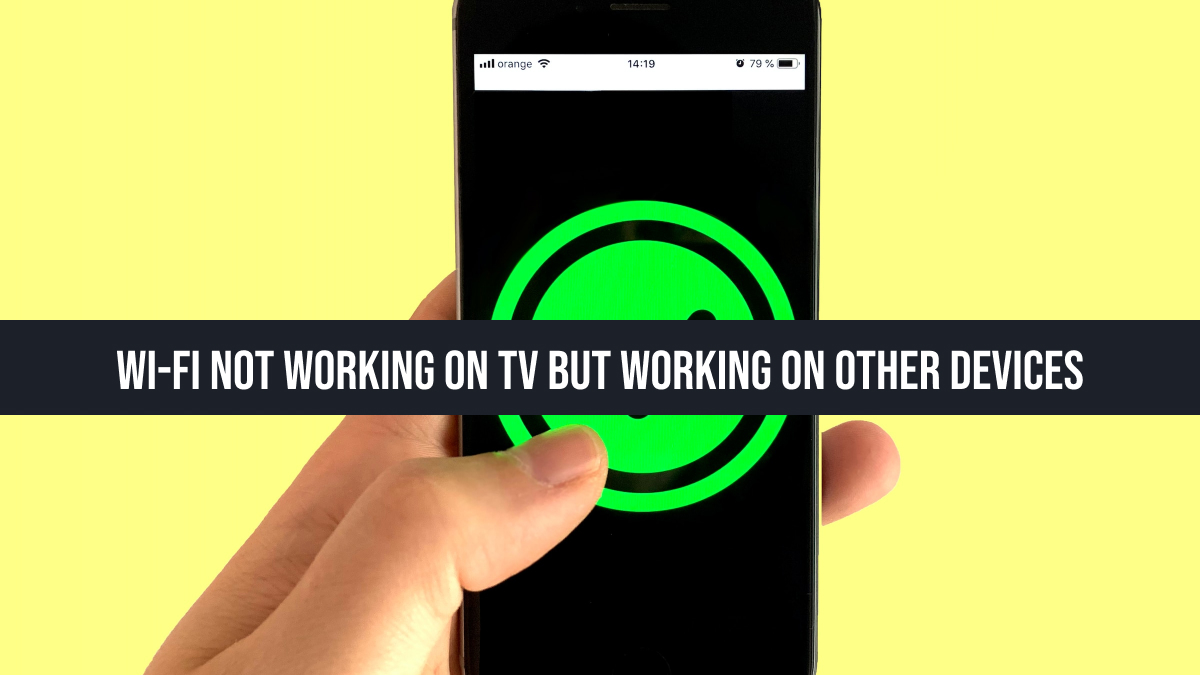 With a Wi-Fi enabled or a smart TV, you can enjoy music videos and movies from online platforms like YouTube, Netflix etc. But sometimes you experience that your Wi-Fi is not working on TV but working on other devices. It could be due to several reasons like a weak Wi-Fi signal, Wi-Fi Channel being overcrowded, Incompatibility, etc.
Wi-Fi Not Working on Tv but Working on Other Devices
If your TV is also facing a problem in connecting to your Wi-Fi network, there are a few things you can do to fix the issue.
Restart Your TV and Router
If the Wi-Fi network is working on other devices but you still can't connect to it with your TV, then you should try to restart your TV and router.
To restart your TV you have to follow these steps:
To restart your tv you have to unplug the power outlet
Wait for a minute.
Plug it back in .
To restart the router you can unplug it from the power outlet.
Wait for a minute.
Pug it back.
Or you can also reset the router. 
Check router's settings 
If you are having trouble connecting your TV to the Wi-Fi, then it could be due to your router's settings. For that you have to check the setting of your router. Check the frequency of  the wi-fi given by your router. The router is set to the correct frequency and the correct frequency of the wi-fi is 2.4 GHz or 5 GHz. 
Change the Wireless Channel
If your Tv is still not connecting with the wifi then you can try to change the wireless channel. To change the channel of your wifi you have to do this:
Go to the router's Settings.
Select the Wireless Channel option.
Tap on change the channel.
Select the channel according to you.
Tap on Save The Changes.
More options
If you are tried all of these an your tv is still not connected to the Wi-Fi then there are others options also which can solve that problem, and connect your TV with Your Wi-fi
Update the Firmware of Your TV and Router
Update your TV
Forgot wi-Fi and re-enter Wi-Fi password
Factory Reset Your TV
Contact your ISP 
Read Also:
How to Fix Netflix not Working on TV but Works on Phone?
Prime Video Error Code 1061 on Fire TV Stick – Easiest Fix 2022!
Accessing Samsung TV Service Menu without Remote: Feasible Ways