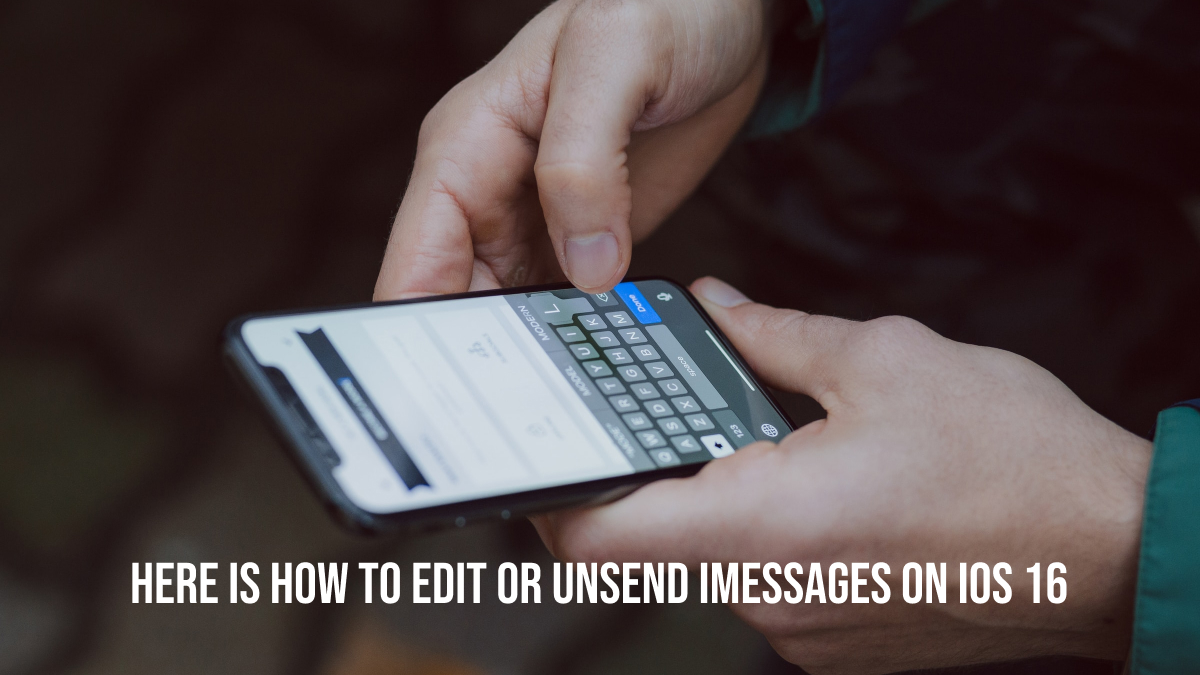 Sometimes we all regret after sending a message. It could be a spelling mistakes or in a hurry we sent a message to the wrong person. It can be embracing and we can't just do anything except to follow it up with a 'Sorry, I didn't mean that' message. We have apps like WhatApp, Instagram, Signal, Viber etc. that allow 'delete for everyone'. But it wasn't there in iMessages until iOS 16 arrived. With iOS 16, Apple has launched a bucket full of features for iPhone and the edit and unsend feature for iMessages is something we have been waiting for. Today, we will tell you how to edit or unsend iMessages on iOS 16.
How to unsend the message from iMessages?
If you want to unsend the message from iMessage app you have to follow these few steps, which are given below:
Tap and hold the message you want to Unsend.
Select  Undo Send from the drop down menu. 
The message will delete immediately.
Note: You can only delete/unsend the message within 15 minutes of sending it. After 15 minutes, the option will disappear.
How to edit the message in an iMessage app?
If you have mistakenly sent the wrong words in your message, you can easily Edit the iMessage with a few steps that are as follows:
Tap and hold the message you want to Edit.
The drop down menu will appear, Select Edit from the menu.
Edit your message.
On the right side of the message, tap the check mark to send the corrected version of the message.
In case you change your mind and don't want edit the message, you can tap on 'x' on the left side of your message .
Tap on the small Edited link below the message if you want to see all of your edits. If you just want to see the last edited message tap on Hide Edits.
Note: You can edit the message within 15 minutes after you send it. After 15 minute the option will disappear. 
Can others see if you unsend or delete the message?
In the iMessages app people will not be able to unsend or delete messages without anyone knowing. Other people will be able to see if you edit or unsend a message with a small note further down the message. They can not see content of the original message that was unsent or deleted unless they read it. This will only work with the people who also have upgraded their device to iOS 16.
How do you unsend a message in iOS 16?
Just tap and hold the message you want to unsend and select Undo send button from drop down menu to unsend a message on iPhone.
Read Also: