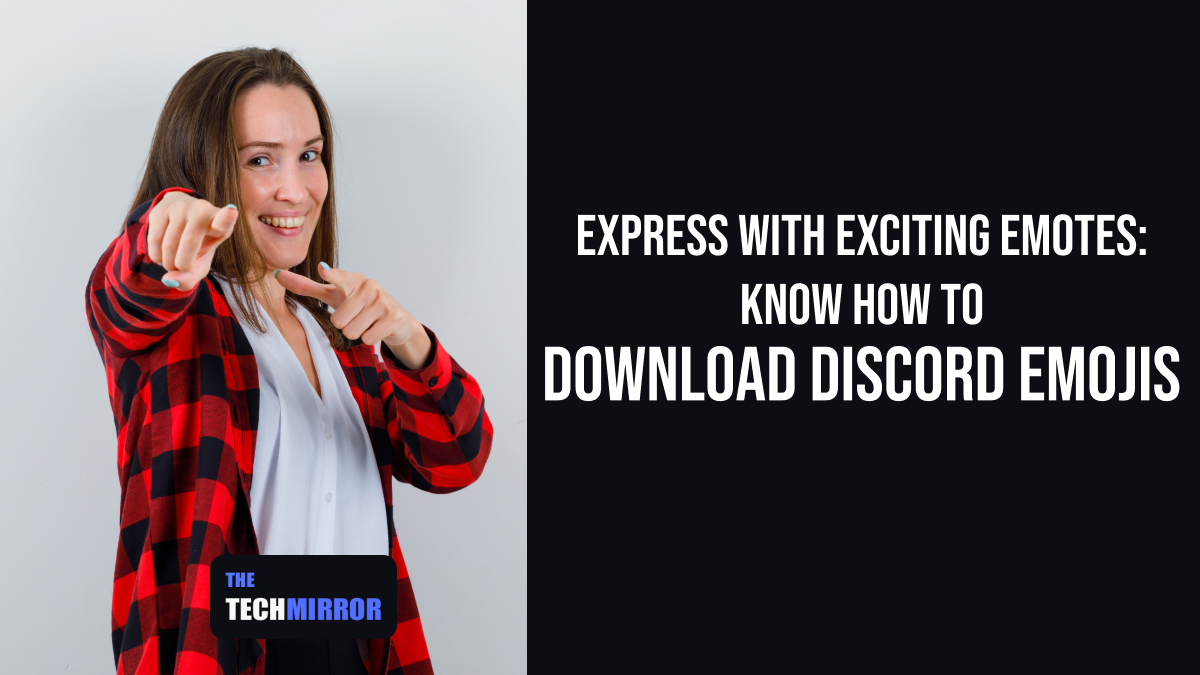 Have you just come across an eye-catching emoji on a Discord server and thinking of saving a copy of it for yourself?  So, in case you don't know how to Download Discord Emojis, here's a must read article to let you know every tit and bit about downloading emojis on Discord.
With no further ado, just read through to know the stepwise process of downloading Discord emojis.
Downloading Discord Emojis:
Nearly all Discord servers have some custom emojis which users can use while chatting or sending a message. And the server owners as well as users are allowed to upload emojis via "manage emoji" permission. In addition to that they can also download the emojifrom Discord server.
Practically speaking, some servers have grayed out emojis, to restrict their free usage around the world. For using such emojis, users are required to subscribe to Discord Nitro. Instead, they can download the emoji on their desktop PC and from there get it uploaded to their server.
On Discord, one can download and save animated and non-animated emojis by practicing similar process. In order to do so, you are required to open the emoji's link followed by a right-click on the emoji. Thereafter you need to save it at a preferred destination on your system's storage using "Save image as" option. The saved emojis can be viewed and used any time later from your computer.
Let's now go on to know about the process in detail.
How to download Discord emojis
Here is a step-by-step guide on how you can download Discord emojis/emotes:
Step 1: Open the emoji's link
The very initial step as to download Discord emojis is to open the respective link. This can be done by following underlying instructions:
Launch Discord on your desktop and log into your account with valid credentials.
Now head to the Discord server from where you found the specific emoji.
Then goto theemoji on the server.
Locate the emoji, and click it. It will open a navigation menu with quite a few options like; "Add Reaction", "Reply", "Mark Unread", and others.
Scroll down through the navigation menu to find "Open Link" option. Click itto open the emoji's link.
Note: If you're on Discord mobile, you won't be able to see the "Open Link" option as it is not available on mobile.
Once you have opened the emoji's link, thereafter to download the emoji, make a right-click on it and proceed to the next step given below.
2. Right-click the emoji & click on "Save image as"
Once you have clicked on "Open Link", you will automatically be routed to a webpage with the emoji. The said emoji will more likely to be located at the center of the webpage. In case it is an animated emoji, you will get to see its animation as well. Here you are required to perform under mentioned tasks:
Right-click on the emoji and this will open a navigation menu.
On the navigation menu, you will be provided with several options such as; "Open image in a new tab", "Save image as", "Copy image", and so on.
In order to download the image, you have to save it.
So go on to click "Save image as" to get the emoji downloaded on your computer.
Just in case you wish to ensure the emoji to be properly saved head to the final step.
Step 3: Name the file and save it
Soon after you make a click on "Save image as", it will ask you to get it saved. You can pick a preferred location on local storage of your device.
For this purpose you need to create a folder beforehand, where you can get the emoji saved. In case you don't create a folder, it is going to be saved in your "Downloads" or "Pictures" folder as per the default settings. However, it's very much essential to create a specific folder for Discord emojis so that you canfind alldownloaded Discord emojis at same place.
This way you can get the emoji saved in the dedicated folder while being asked after making a click on "save image as". If it is an animated emoji's link, get it saved as a GIF by right-clicking it followed by a click on "Save image as". Finally clicking on "Save" will automatically result into a GIF file of emoji being saved on your system. Alternatively, if you want to save a non-animated emoji, it will be saved as a picture.
This can be done as follows:
Think of name, and enter this name on the "File name" field. For instance, if it is an emoji of a dog barking, name it "Barking-Dog". (Adding dashes to file name makes it more readable.)
The emoji will get saved with extension relative to the file type. If it is an animation, it will be saved as ".GIF". In case of a picture, it will be either ".PNG" or ".JPG".
To finish, just click "Save".
Kudos! You now know how to download Discord Emojis!
Read Also:
Is Spotify not showing on Discord? Here's how to Fix it…
Can you see deleted messages on Discord?: Here's an answer