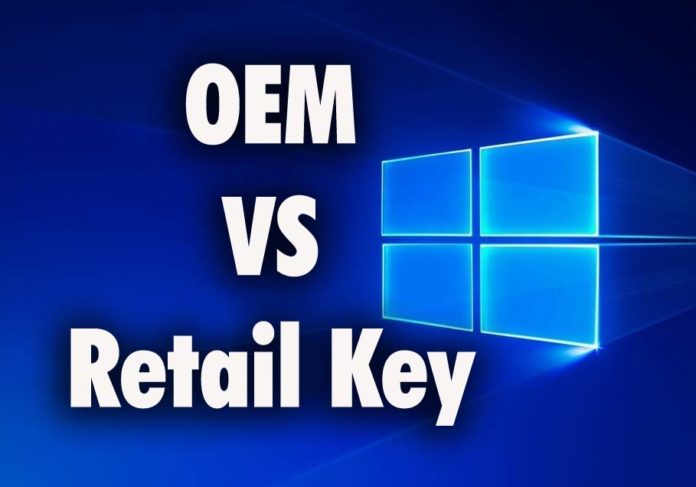 The biggest dilemma for the buyersprior to purchase of a product/machine/system or utility is various doubts arising at the time of selection,mostly related to its price, operating cost, maintainability or service cost, durability and reliability.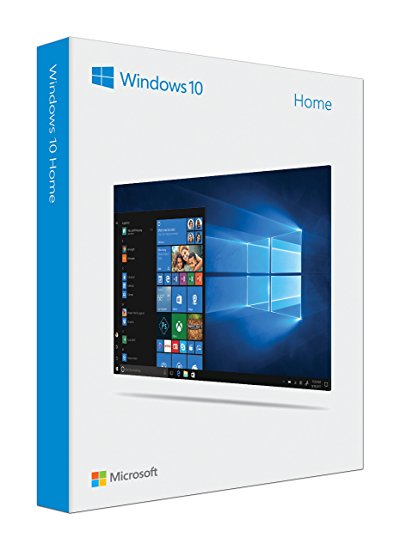 The market offers a varied range of makes or brands made available through different routes of sales. All these are followed differently by the sellers, manufacturers and service providers as would be found suitable to marketing demands and supplies.
In case of IT products, e.g. Windows 10, it is comparatively easier and convenient as found in shopping around online and is not much longer before one comes across cheap versions on sale.
Some of these will no doubt be of a dubious nature, while others would seem to be legitimate. So, what exactly are these odd-sounding types of versions such as OEM, retail versions or boxed versions and which one should one buy for his PC?
We need to break this down to some basic questions for clarities and convenience of purchase.
What is an OEM?
What is an OEM licence?
What is a retail version of Windows?
How an OEM licence varies from a retail version of Windows?
Should I buy a cheap OEM key?
What are the advantages and disadvantages in each of these versions?
What is an OEM? What is an OEM licence?
OEM the term which stands for Original Equipment Manufacturer is mainly used for companies that build PCs. These devices usually include a copy of Windows, so that when a buyer walks out of a store with that shiny new Apple/Dell/ASUS/LENOVO or Acer, he can take it home and use it immediately.
These versions of Windows are more often than not OEM copies, in that they have been sold to the manufacturer at a discount so they can be put on their PCs.
As mentioned, OEM stands for Original Equipment Manufacturer. In this case, it is important to see who the product is meant to be sold to. OEM hardware and software is designed for distribution to companies who build systems.
Users can take their copy of Windows and install it in PC of their choice. However, it can only be installed on one PC at a time. Computer Manufacturers have known as "Original Equipment Manufacturers" uses OEM.
"WINDOWS 10 OEM" and "Windows 10 home premium OA" are both OEM copies of Windows. Original Equipment Manufacturer (OEM) Activation has another name ie OA. It basically is OEM basic input/output system (BIOS) activation — meaning they've been activated already and one doesn't need to enter the key to activate.
Although OEM versions are pre installed on PCs, they are even available on Ebay or Kinguin where you can buy the license key.
This is a common practice for users who like to build their own gaming PCs or buy a second-hand device that has either no OS (Operating System) or one that is out of date.
OEM licenses of Windows:
It is limited to an only first computer installed on.
Cannot do an in place upgrade from older versions of Windows, only a clean/fresh install is possible.
Offers no free support from Microsoft.
What is a retail version of Windows?
It is observed that many people do not buy a copy of Windows itself. They buy PC with Windows installed.
But there are some who want to purchase the operating system often opt to pick up a retail version. These are either sold in standard software packaging in shops and thus are called boxed copies or are available online from Microsoft as a download and licence key.
Microsoft's price for a download version of Windows 10 is around Rs. 9,000/= to 10,000/= and compare that to eBuyer's which is almost 50% of it, or even cheaper options online over purchase on Amazon, Kinguin's price for a Windows 10 Pro OEM key is just about one third.
How is an OEM licence different to a retail version of Windows?
In use, OEM or retail versions do not have a major difference. Both are full versions of the operating system, and as such include all the features, updates, and functionality that one would expect from Windows.
Read Also: 5 Ways to Fix Your Windows License Will Expire Soon Error
Where their paths diverge is in two important areas: support, reliability and flexibility of use and up gradation.
While opting for OEM copy you are the self-becoming manufacturer of your device. This means that if you face issues with hardware compatibility or activation, you may have to call Microsoft for help.  This will probably end up with you being asked to contact the manufacturer of your device.
The second major difference is that whereas when one buys a retail copy of Windows he can use it on more than one machine, although not at the same time, whereas an OEM version is locked to the hardware on which it was first activated.
It is not a major problem but in case if you want to change motherboard, than at the same time you will have to buy new Windows too. This is because it will not be possible for you to activate the old one on the new hardware.
To be able to avail the facility of how one can reuse the retail Windows licence, information provided in How to install Windows on more than one PC feature of the retailed copy is amply explicit about the procedure.
Should I buy a cheap OEM key?
You need to buy the official OEM key. There are plenty of legitimate sites online that deal in this kind of software, Amazon has a number of sellers offering OEM keys, so does eBay and more specialist sites like the aforementioned Kinguin.
You must read the description carefully and check user ratings before the purchase.
So long as you're happy to take on the responsibility of being your own technical support, then an OEM version can save a lot of money along with giving you a good experience.
What are the advantages and disadvantages of each of these versions?
Each version has its own set of advantages and disadvantages as has been described as deliberated in the topics as mentioned above. However to each individual or an organization /group of individuals, they would be differently addressed, solely depending upon the end use, reliability to perform, financial implications and the flexibility to cope up with the growing demands.
The performance of their system to be of the order incommensurate with concurrent technology advances and the demands of the volume of data to be handled conveniently and swiftly is the core essentiality.
For peace of mind and better customer care help, many might prefer the full retail route.  Just avoid buying a DVD version from that dodgy-looking guy in the dimly lit rear streets of the market.