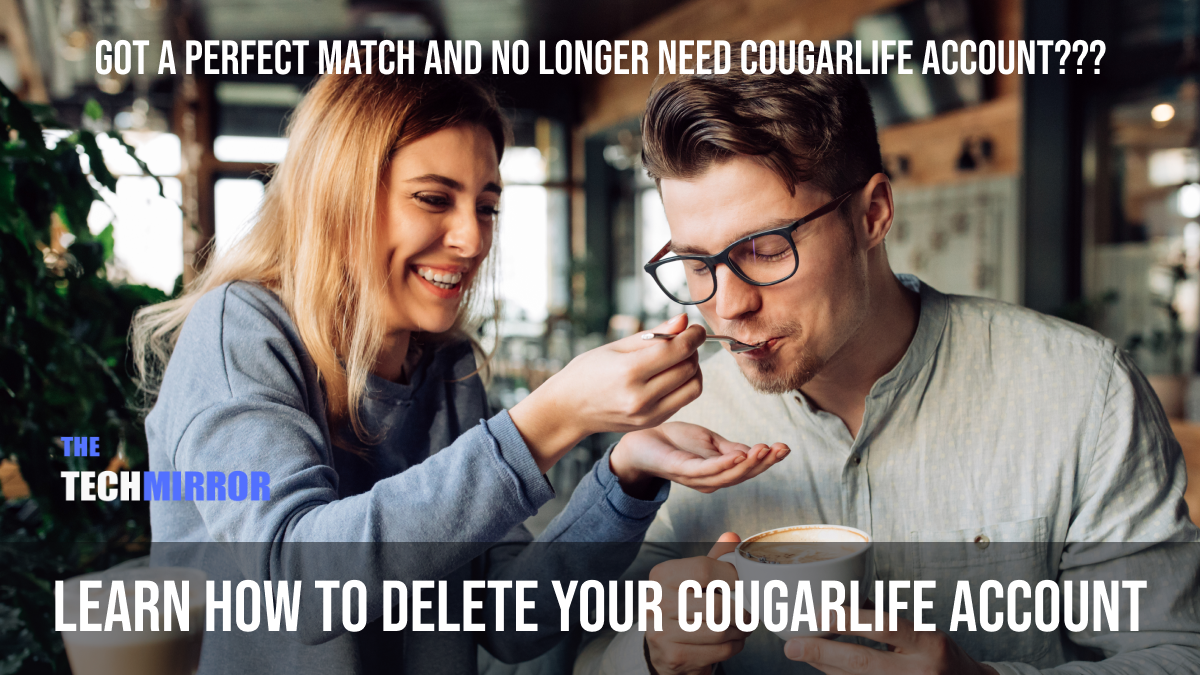 If some random web browsing has taken you to Cougar Life in search for a perfect date, chances are bright that you may get what you're looking for. However when your hunt ends, or may be due to some other reason you no longer want to be part of Cougar community, and wish to delete your CougarLife account, then this article will help you in this regard.
So, are you ready to go? Let's get started but first get a bit of understanding about Cougar and can you have any alternative of deleting your account.
About CougarLife:
Launched in 2008, Cougar Life has turn into one of the principal online dating sites for cougar singles. It is a platform where contemporary, confident women hook up with younger men.
CougarLife.com has a stronger community base and its ad free, easy to understand and user friendly interface makes it different from other dating websites. With minimal of joining formalities anyone can easily become a member. All it requires is to create a new account, upload photos, search for a match near you, like their profiles, and then send those matches messages and invites.
Deleting CougarLife Account:
While it's a great place to connect with new people, on occasion you may think that it is not for you to continue with the platform. May it be some security concerns or due to more than a few other reasons you just wish to and clean all of your data as well as profile from CougarLife.
If you have made your mind to delete the account merely for the reason of getting a lot of spam messages, then think again as there are ways to cut off or block a said user from bothering you.
So if you are pretty much firm to never use CougarLife account in future then you can delete it by following the instructional details given in the section below.
How to Delete Your CougarLife Account:
There are no complicated formalities and it is very simple and easy to delete CougarLife account. However it is to be noted that once deleted, you can't restore your account and your profile will no longer be visible to others. Deleting your CougarLife account will take away your profile from search. It will also remove all the messages which you have either sent or received including photos shared with your contacts. It is also going to clear details pertaining site usage history and other personal information.
You can try any of the methods mentioned herein this section to delete your Cougar Account.
Method 1: Delete Your Account through Website
Navigate to the official website of CougarLife, https://cougarlife.com/
Log-in to your Cougar account by entering the valid credentials.
Click on the MY ACCOUNT option at the top right corner.
Once you land on My Account Page, scroll down to find DELETE YOUR ACCOUNT and click it.
Then click on the CONTINUE TO DELETE MY ACCOUNT to confirm.
As soon as you make a click, it will redirect you to a new page. Enter a valid reason for deleting your account.
Once it's done scroll down to the bottom, and click OK.
Method 2: Delete Your Account by Filling Customer Service Form
Navigate to the link https://cougarlife.com/contact_us
It will automatically route you to the CONTACT US page.
In the box provided on Contact Us Page, enter Email Address and subject as Request To Delete Account.
In Category, Choose Account Deletion.
In Message Box mention the valid reason for deleting the account and then click on the SEND MESSAGE button.
Method 3: Delete Your Account By Sending A Request Mail
Log in to your email account (the one which is registered with CougarLife).
Draft an email marking it to email address support@cougarlife.com
Mention subject as "REQUEST TO DELETE MY ACCOUNT".
Now write a detailed request mail with a valid reason to delete your account and other related information from its database.
Send the mail and wait for the support team to respond to your request.
As an alternate to the aforesaid methods you can also give it a try to delete your account by contacting customer care. To reach CougarLife customer care; dial '1-877-740-3176'.
Deactivating CougarLife Account:
As future is quite unpredictable and you don't know for how long your partner is going to with you; hence just to be on a safe side we recommend you to deactivate CougarLife account. This will allow you an option to reactivate the account afterward when you necessitate. In addition to that, it will facilitate in saving the time needed in making a fresh account or so.
Go to the Cougarlife on https://cougarlife.com/
Login to your account by entering valid credentials.
Click on the Profile icon on the top right corner and then select My Account Settings from the dropdown.
Now click on the "Account" option.
Then go on to click Deactivate your account option, it will ask you to click on confirmation message "If you are sure you want to deactivate your account, click here."
Hit the Deactivate account button to confirm. Then click the OK option to deactivate your account
Concluding Remark:
Deleting the account is never a good decision and you may at times feel sorry for it at a later stage. Thus we suggest you to deactivate the account instead of getting it deleted. Moreover try to delete or deactivate your profile directly from the website instead of sending an email or calling customer care representative.
Thanks for reading! We wish that you will now be able to delete your account using the methods given in this article.
Read Also:
How to see how many Snapchat friends you have
WhatsApp soon to launch multi-device support