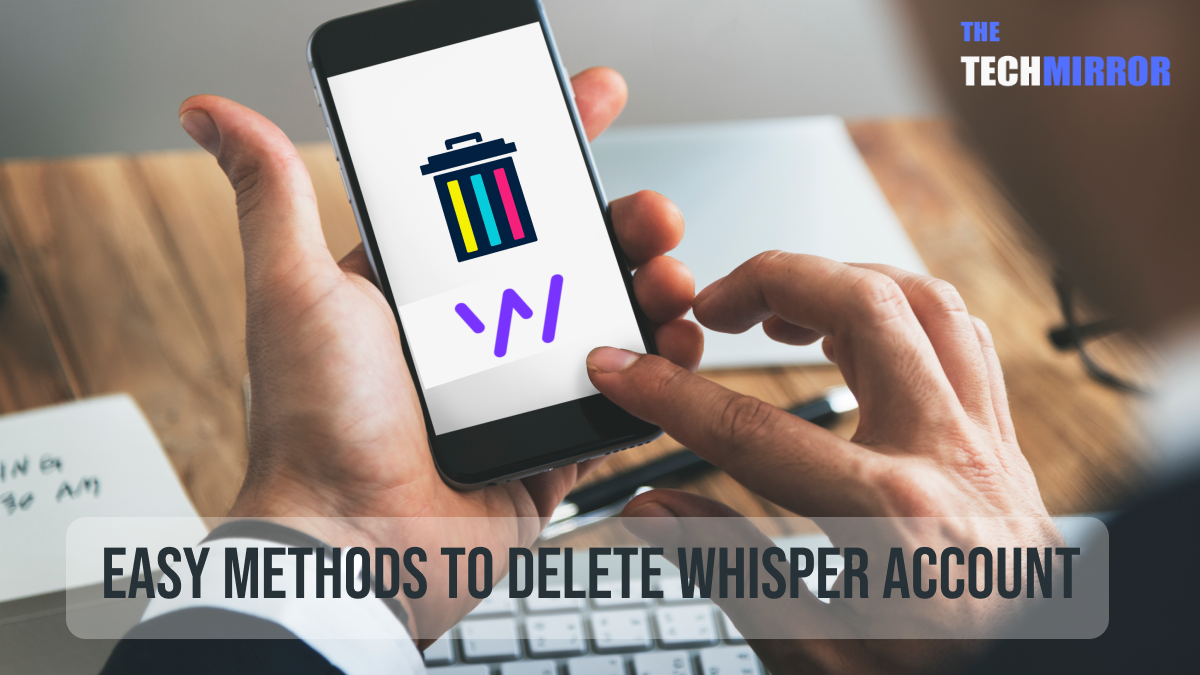 Whisper is an online society of over millions of anonymous user using the app users to post and share photo and video messages namelessly. Although users on this app don't have any open identity, they do have a constant handles.
Despite the app offers some unique and promising concept it do have a few shortcomings. While Whisper is best known for its identity shield feature some users may treat it as misleading and decides to revoke from using the app. So if you too perceive it the same way and decided to delete Whisper account, this article may help you to get an answer of the question "How to delete Whisper Account?"
Whisper : Why or why not?
Whisper, launched in March 2012 by the media company WhisperText LLC is an application meant for both Android and iOS mobiles. It is an anonymous social media platform wherein the community members from across the globe can open up to be true self. They can share genuine thought, render advice, reveal darkest of the secrets, without disclosing their identity. With all that it is a perfect place for people who wish to express insightful thoughts or turning confessions into content.
The "Whispers", as referred to the postings of this app, are usually consisting of text place over an image. As and when you landed on the app, you get to see such images with each one having a "secret" on it. However to everyone's disguise there's no alternative to get in touch with these users except via the messages they post. As a matter of fact you can only respond to the posted messages either publicly or through a private pseudonymous chat.
How to delete Whisper Account?
Once you have decided to delete your Whisper Account, a couple of method can help you serve your intention. These methods are discussed below.
Method #1: Deleting Your Whisper Account By Request Email
One way by which you can delete your account is via sending a request mail to the company in this regard. You are just required to drop an email and your account will be deleted from the company's database.
To shoot a mail requesting to delete Whisper account, follow the steps given below:
Step1. Log in to your email account (the one which is registered with Whisper app).
Step2. Draft an email requesting the support team delete your account and other related information from the database. Don't forget to mention a genuine reason as of why you want to delete your account.
Step3. Select the Subject as "REQUEST TO DELETE MY ACCOUNT".
Step4. Now cross verify the things with a proof reading and then send it to support@whisper.sh
That's all….. This way you can get your account deleted. However you can also try an alternative method provided as under.
Method #2: Deleting Your Whisper Account Through App Itself
The next possible way to delete Whisper profile is to get it removed through the app itself. Following steps must be performed in this regard:
Step 1. Log in to the Whisper App.
Step 2. Tap on the ME button provided at the bottom right corner.
Step 3. This will route you to the SETTINGS page.
Step 4. Once you land on the settings page, find the SUPPORT section by scrolling down a bit.
Step 5. Now select and open Email Support.
Step 6. Mention subject as "REQUEST TO DELETE MY ACCOUNT" in the Subject box.
Step 7. Then write the actual reason for getting your account deleted in the given Message box.
Step 8. Now click on SEND.
You are done from your side. Just wait for some time till the company take this request into its consideration and delete your account.
Read Also:
How to Delete Shared Photos on Facebook Messenger
How to Delete Multiple Instagram Photos at Once