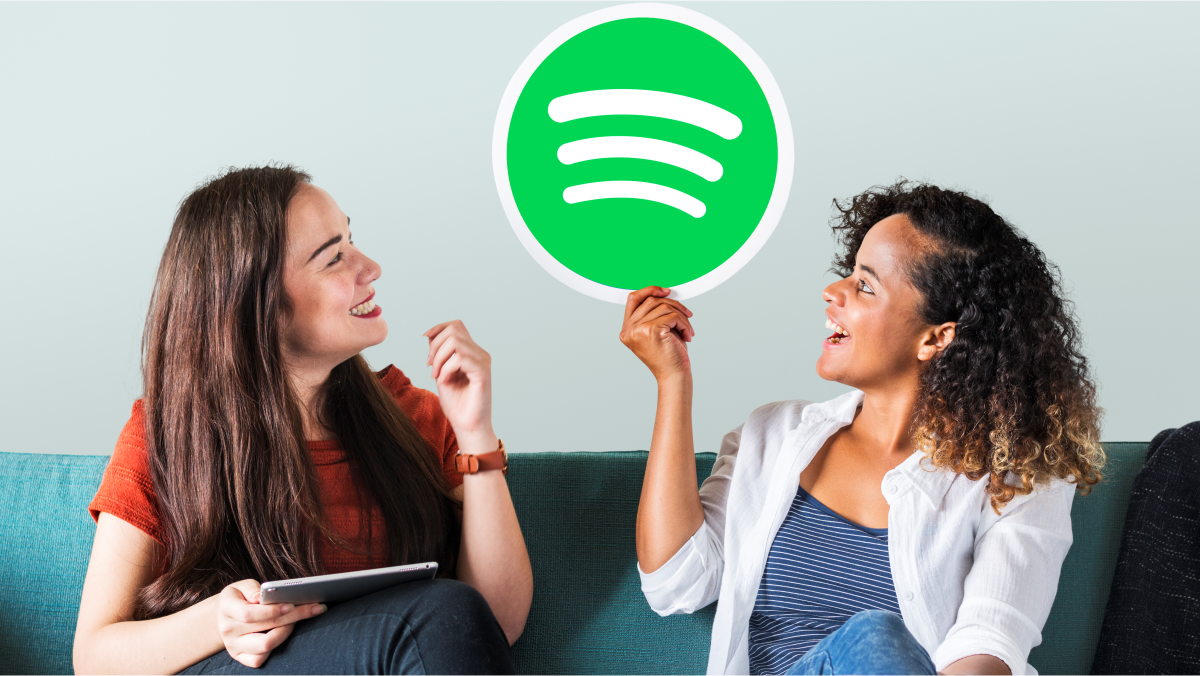 Music for sure is an indispensable part of our lives. For some listening to music is way to entertain while few get themselves relaxed with its soothing effect. It also gives strength and motivates people during their tough times. Music is to be felt than just to listen to or play. Undoubtedly it has the power and beauty that everyone can experience. Be it joy and happiness or sadness and despair music can easily bring countless emotions to people. Not only the music or musical instruments but the way music lovers get access to these stuffs has also transformed over the years with passage of time. We are amid an era of music and podcasts on mobile or tablet. Whether it's your living room or study table, no matter you're working, partying or relaxing, you need to set the mood with the right music. Spotify let you to get it on your fingertips. If you're willing to make your spotify playlist look beautiful and do not have an idea on how to change the "Spotify playlist picture", this article is a must read for you. We have mentioned easiest steps that you can give a try to.
About Spotify
Spotify is among the best and easy platform to find the right music or podcast for any occasion – on your phone, computer, tablet and other enabled devices. Launched in the year 2008, it is a Swedish-based audio streaming and media services provider that offers free and paid subscription to digital copyright restricted recorded music and podcasts. As of October 2020, it has the user-base of over 320 million active users. Spotify make easy for users to search music based on artist, album, or genre, and can create, edit, and share playlists.
Spotify is available in many of major countries across the globe and is compatible with most of contemporary devices. It not only works on Windows, macOS, Linux computers, and iOS, but also on Android smartphones and tablets with other AI enabled smart speakers such as Amazon Alexa as well.
Change Spotify Playlist Picture:
With melodious music, pleasant and alluring visuals too matters a lot for most of the users. Although millions of music lovers use Spotify on their mobiles, desktops and laptops, changing the Spotify cover image at times becomes a troublesome affair. There are obvious ways to change the auto generated cover images and we are here to help you in that.
HOW SPOTIFY PLAYLIST COVER WORKS?
As per its default function, Spotify will mechanically create a playlist cover collage by picking out the first four songs from the user's playlist as album cover. That way user can't choose an image of liking. However, these first four songs can be rearranged in a manner to change the playlist cover collage. Underlying Steps will help you out with the change of cover photo of your Spotify playlist within seconds.
1. CHANGING PLAYLIST PICTURE ON SPOTIFY FOR DESKTOP APP OR WEB PLAYER
The steps for both Windows and macOS desktop app of spotify are the same. Here we are using Windows 10 for this guide. Open the Spotify app or web player on your windows PC or mac OS and select your favorite playlist and go for the change of cover picture.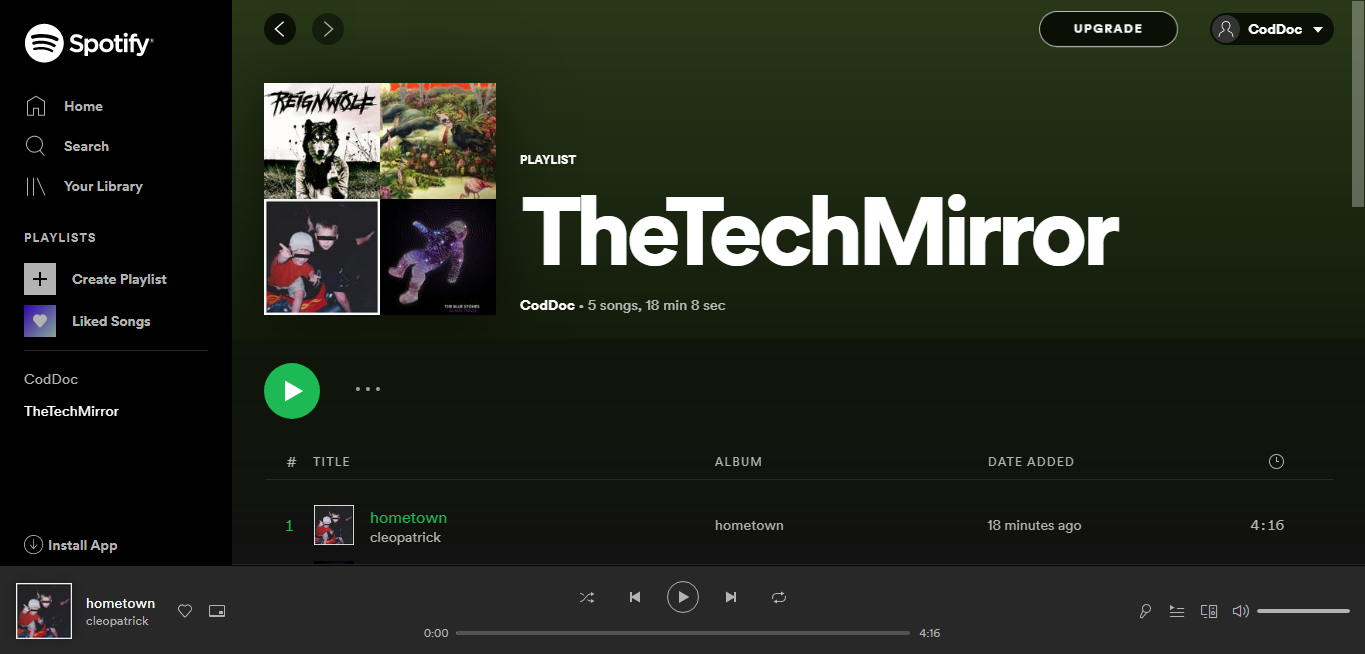 * After this, you will see the cover of playlist with the collage in action. Place your curser over the playlist picture and make a click on edit button as it pops up on the screen.
* Now as soon as you click the edit button another pop-up will be displayed which will allow you to change the name as well as other detail pertaining the playlist.
* The next step is to click on cover photo that will route you to select a saved image from your PC.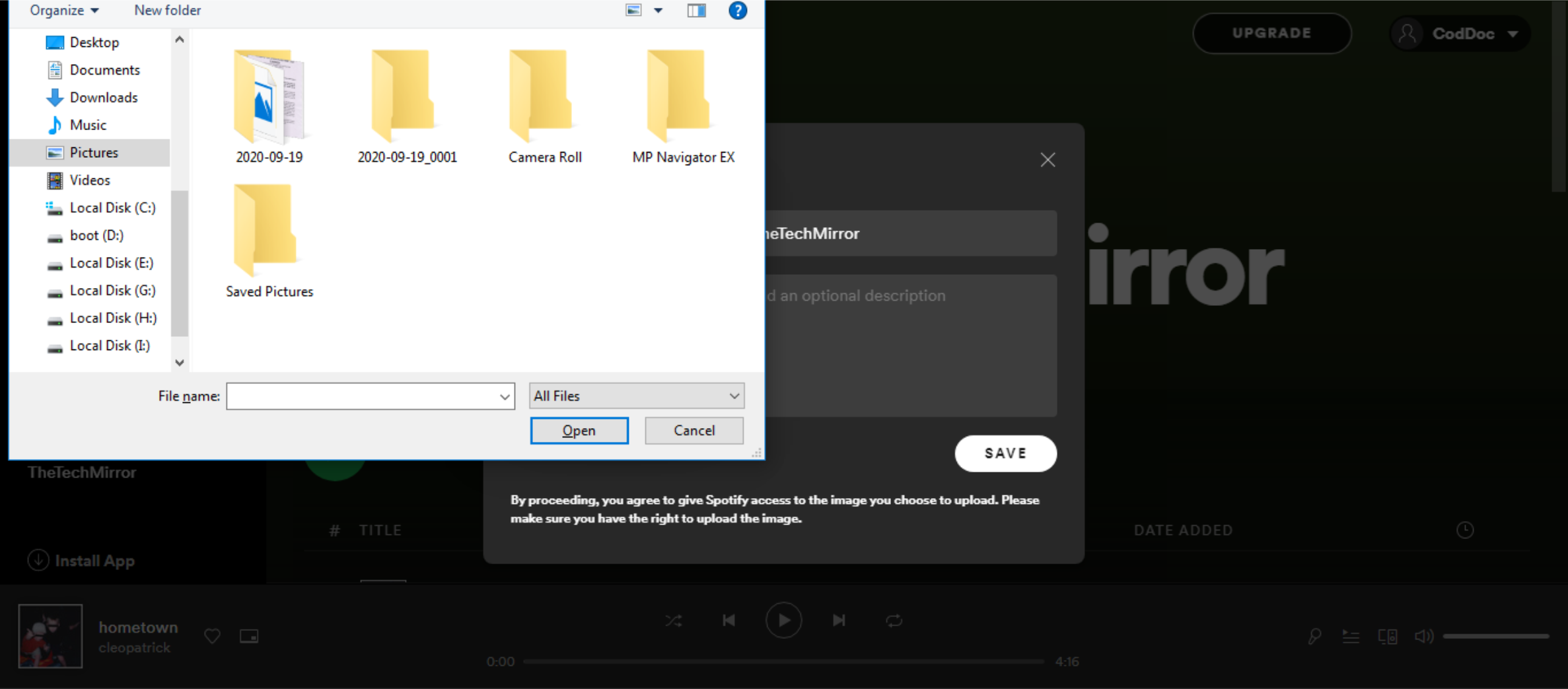 * Select a photo that you want to set as your playlist cover photo and click the save button.
Note : A web player or desktop app is required to personalize your Spotify playlist cover. Spotify has changed the old mechanism but still, if you have an old version of app running in your android or iOS device, try the below methods.
2. CHANGING PLAYLIST PICTURE ON SPOTIFY FOR ANDROID
How to change Spotify picture on phone? Let's start with android. Open the Spotify app. If you aren't having spotify installed, you can go to play store and download it. After that, locate the playlist you wanted to change cover of. Look for the three-dot menu icon on top of the screen and tap to select edit playlist option.
As soon as you do that, you will see three parallel lines next to each song in your playlist. Now drag and move the songs up and down the list.
Tap save changes and you now have the updated playlist cover.
3. CHANGING PLAYLIST PICTURE ON SPOTIFY FOR IOS
More or less you have to follow the steps on iOS too if you wish to change the cover picture of your favorite spotify playlist. The step is as under.
Move to the respective playlist to which you want to make the change of cover picture and tap those three-dots and select edit.
Now select and re-arrange the sequence by simply making it move in particular order. Make sure you put your favorite song on the top of the list by dragging with tip of your fingers, pressing the horizontal lines next to each song.
The system will now automatically generate a new cover picture of playlist based on the album cover of first four selected songs.
So, this is how you can change cover photo of your favorite Spotify playlist within a few seconds.
Read Also: