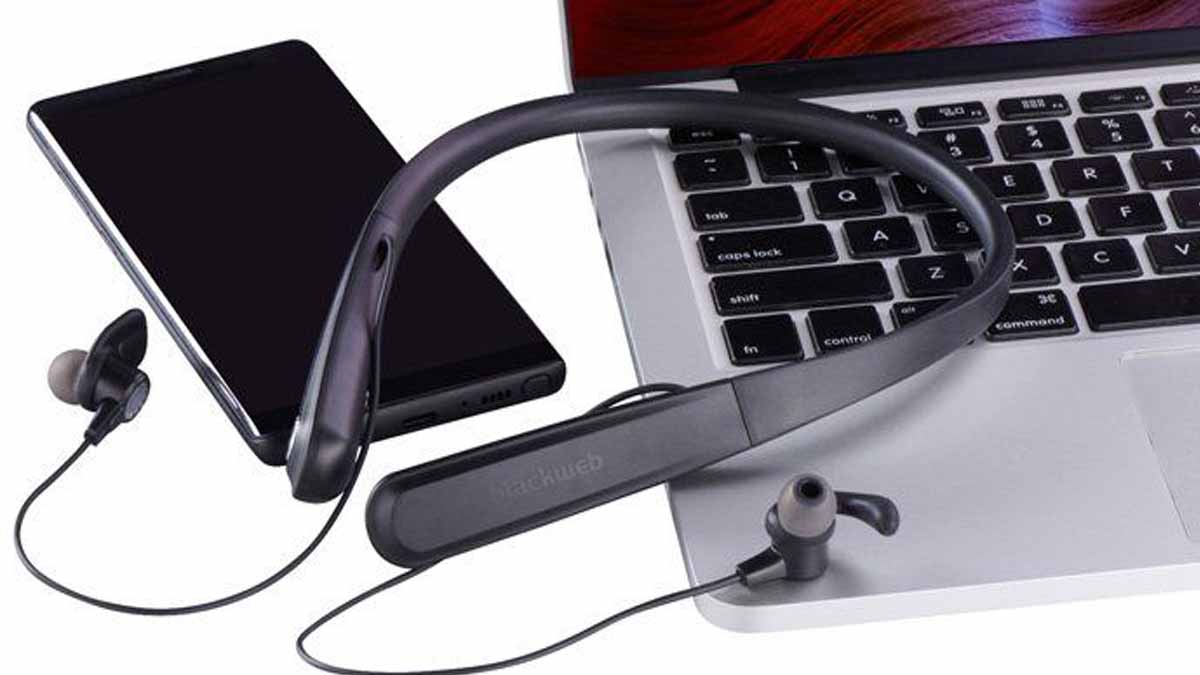 Blackweb Bluetooth headphones are one of the cheapest and quality gadgets sold at the stores of Walmart. Generally, whenever we think of Walmart, only expensive goods come to our mind, but this time, we have got something which is not only filled with quality but is also a lot affordable.
People are generally attracted towards Blackweb, due to their competitive pricing.
At times, it may also be a little hard to believe that such cost-friendly gadgets get sold at the stores of Walmart.
These are Blackweb wireless headphones, which simply means that you just need to connect them to your device's Bluetooth and you are good to go! There are no hassles of any wire or anything!
It's a true wireless experience that you can get from the market at affordable rates! If by chance, you are having any technical issues in connecting the Blackweb wireless earbuds, then just stick till the very end as you will easily end up learning on how to connect the wireless to Bluetooth.
How to Connect Blackweb Bluetooth Headphones
To be honest with you, it's actually very easy and straightforward to pair Blackweb Bluetooth headphones with your device. You can just turn on the pairing mode on your Blackweb wireless headphones.
After that, you have to go to your device and enable Bluetooth to pair them.
If you are still confused, then we recommend you to follow the below detailed instructions:
To enable the wireless gadget, you will have to press and hold the power button for approx two seconds so that you can land on the flashing blue light.
Again, press and hold the power button for around five seconds till the blue light doesn't turn in to flashing red and blue light. At this stage, you can be assured that you are now in the pairing mode.
Open up your computer or smartphone and turn on Bluetooth. Let's see how you can turn on Bluetooth and pair the gadgets on a few different commonly used systems:
Android, you can follow the pattern, Settings >> Bluetooth >> Pair new device >> Blackweb headphones.
iOS, you can follow the pattern, Settings >> Bluetooth >> OTHER DEVICES >> Blackweb headphones
Windows 10, you can follow the pattern, Control Panel >> Bluetooth & Other Devices >> Add Bluetooth or other device.
MacOS, you can follow the pattern, Apple Menu >> System Preferences >> Bluetooth >> Blackweb headphones >> Connect >> Accept
If you are wearing headphones, then upon the connection establishment, you would hear a voice confirmation. Once you are connected, the LED light will also stop blinking. Lastly, you can confirm by playing some sound.
Conclusion
If you are still having problems pairing up the device, then ascertain that the Blackweb Bluetooth headphones are turned on and the device has Bluetooth turned on in searching mode. If you still experience issues in connectivity, then you can try clearing up the Bluetooth devices list.
For further assistance, you can also refer to the Bluetooth headphones manual. That being said, if these tips don't seem to fix up your problem, then it's time to take your pair of headphones back to Walmart.
Read Also: