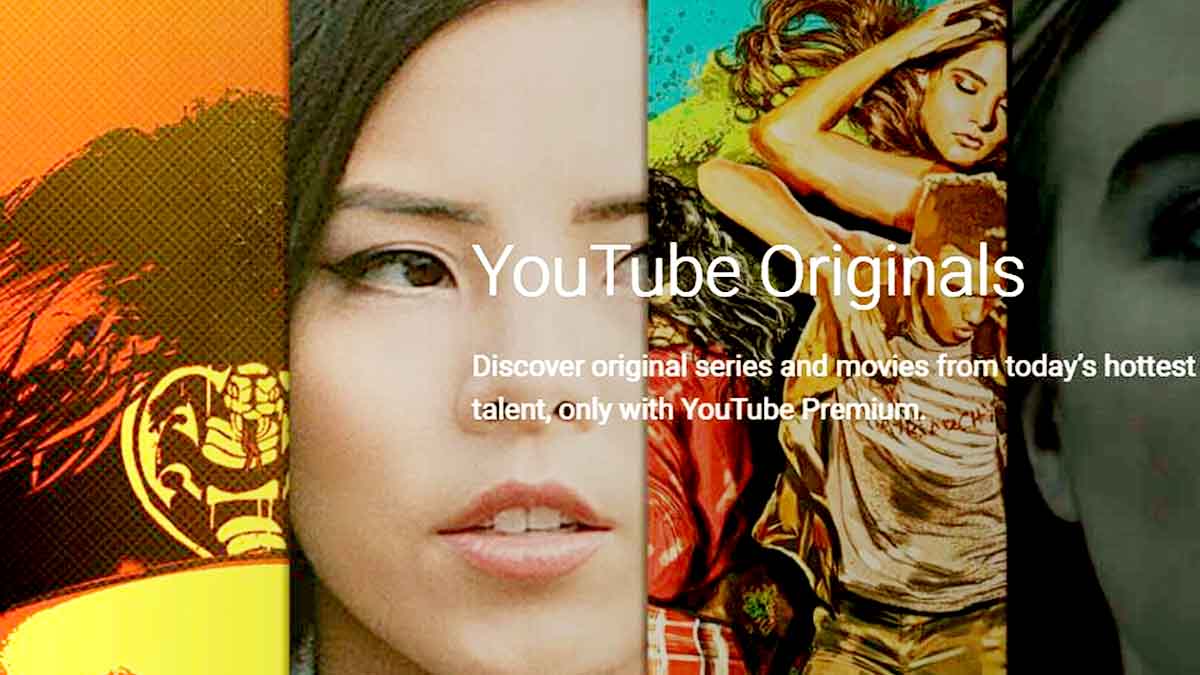 If you have been following YouTube from a lot of years then you would know about the YouTube Red thingy. Yes, this service of YouTube was categorized into two different offerings: YouTube Premium and YouTube Music. YouTube Premium is a fairly new concept and is still somewhat in its initial developments, but inspite of that we already have a plenty of amazing and best YouTube Originals to stream. Keep reading to know more!
Best Youtube Originals
Cobra Kai
Cobra Kai is probably one of the most popular YouTube Red Originals out there. It's the official reboot series of the Karate Kid and many consider it as a series which makes the original even better. The movie picks up 34 years after the event of 1984 All Valley Karate Tournament where both the main leads can be seen living a completely different life to each other.  Johnny Lawrence is now seen to be living a life of misery and devastation. He is an alcoholic and divorced grown up man lying in the city of Reseda. 
On the other side, Daniel LaRusso is now a successful and settled personality residing in Encino. The series revolves around the rivalry of the two main leads as Johnny Lawrence sets out to seek redemption by reopening the infamous Cobra Kai dojo. Initially, people didn't expect that Karate Kid follow up series from the hands of YouTube could go down well. But, boy, they couldn't be more wrong that! The series became such a hit that it's going to soon roll out with its third season.
Impulse
If you are fond of sci-fi genre then you are gonna love Impulse as it's one of the most successful and best YouTube originals ever produced. This web series is based on a novel by Steven Gould and the interesting part is that the book also goes by the same name as of the web series. The show focuses on a sixteen year old girl, Henrietta, who through a traumatic experience ends up finding about her extraordinary ability to teleport. 
Whenever there's even a bit of emotional discomfort, the girl is able teleport herself. We feel that this much is enough for you to know about the main plot as we fear that if we go a little more in detail then we may end potentially revealing the spoilers. That being said, the first season of Impulse aired in June 2018, followed by the second season in October 2019.
Sherwood
If you have been a fan of Robin Hood, then you should definitely check out this animated series focusing on the retelling of Robin Hood. Of course, a bit of creative independence is clearly visible in the works. The series is based in the dystopic 23rd century, where environmental crisis are on the rise. 
Among this, a teenage girl, Robin Loxley, who is also a hacker joins hands with her friends to defeat the evil that has risen. Will Robin Loxley manage to save Sherwood? Watch the series to know more! As of now, the series just has one season (10 episodes) to it, where each episode is of around 20 minutes each.
Step Up: High Water
If you would like to dive into one more movie franchise based series then you should probably go for Step Up: High Water. From 2006 to 2014, there were some five Step Up films released which were of dance drama genre. The show's lead star, Channing Tatum, also played the role of an executive producer for the YouTube original. In this series, you can expect a range of emotions flowing through your body right from drama to comedy and what not! 
This show is focused on the lives of two twins (Tal and Janelle), who have to move out of their city due to family issues. Once these twins relocate to Atlanta, they end up joining a free performing arts school. The school is said to be one of the most toughest schools in the city and when you watch Sage Odom (the instructor of the school), you will know why the school is referred to like that. Unfortunately, the show was discontinued just after two seasons.
Scare PewDiePie
What's more interesting than seeing the mega YouTube star, PewDiePie, putting himself into some reality-based horror setups? PewDiePie is a name which has been on the grounds of YouTube since the initial years of the platform. This guy has proved time and again that he is one of the finest and creative creators out there. 
The show didn't go down quite well with some audiences but if you are a fan of the work of PewDiePie then my friend, you can for sure go for the show. The show just has one season to it, consisting of 10 episodes. Due to some estrange reasons, the second season of the series was cancelled before 2017. There are just ten episodes to it in total, so we leave it up to you to watch and decide how the experience is of seeing Felix Kjellberg in a reality-based show.
Youth & Consequences
This can be considered another typical high school-based web series, but if such shows are your appetite then boy, you going for it now! To be honest with you, there's something about this teenage high school drama, that even we got hooked to it.  This show basically stands to its name! Anything and everything that you would expect out of a Youth based series is available in this YouTube original.
You name it, you have it! Right from a range of love interests and bullying gang to the school queen and that one teacher! Surprisingly, after the release of the show in March 2018, it immediately shot to fame. It was on the tops of charts, bashing the records of most well-known premium shows especially the YouTube Red Originals.
Lifeline
Lifeline is a science fiction web series that dives into the lives of Conner (Zach Gilford) and Haley (Amanda Crew), who are currently working for an insurance firm that indulges in time traveling. The series is quite relieving and fresh, giving a good dose of imaginary elements to enjoy. The series slowly starts picking up and no doubt, everything has been crafted in an amazing manner. 
In the series, the two main protagonists, head into the future to predict their client's death as that's what their work is all about. After this future event, they head back into the present to manage the time course in such a way so that the death of their client is somehow prevented. As you make progress towards some of the later episodes, you will understand about a lot of elements, which may have been confusing to you in the initial few episodes. Sadly, there's only season to it and YouTube has made it clear that there ain't going to be a new season.
Single by 30
What's it like to have a romantic pact? If you thought that such a thing is not possible then you have probably not stumbled upon Single by 30. This show sheds light on the story of two high school students who come together and form a pact to act as the partners in the senior dance program, in case they don't find a date. Surprisingly, luck favoured them and as per the pact, they both ended up in the senior dance event. 
The dance is followed by another pact which states that both the protagonists will marry each other, if they are single by the age of 30.  As expected, the time passes, and the contact between the two individuals start to lose its existence. Surprisingly, again life hits them in such a way that their respective long term relationships come to an end and seeing their 30th birthday approaching, the two individuals decide to again bring their old forgotten pact into action. This series is more of an age coming love story where you will experience a range of emotions.
The Keys of Christmas
Do you love the holidays? Well, maybe you do but one of our main protagonists, Rudy Mancuso even hates the word! He is a complete holiday hater but little he knows that his world is going to soon change for the good. Mariah Carey and DJ Khaled, the guardian angels or whatever you wanna call them, transport Rudy Mancuso into a never seen before winter wonderland. This all is done so that Mancuso ends up understanding the true essence of Christmas.
This movie is one of the most-watched best YouTube originals, mainly due to its all-star cast compromising of Rudy Mancuso, Mariah Carrey, Fifth Harmony, Ciara, Mike Tyson, Melanie Iglesias, and DJ Khaled. The Keys of Christmas is the inspired and modernized version of the classic Charles Dickens novel, A Christmas Carol. This YouTube original is a good one time watch, riding you through a wave of emotions.
Origin
If you loved Impulse, then you would definitely love checking out YouTube Originals produced second science fiction drama series. This show focuses on a group of strangers who have been stuck on an alien spaceship, heading out to somewhere in the universe. But, things seem to take a turn when one of the strangers turns out to be someone far from a normal human. 
The premise sounds to be quite promising for the sci-fi genre. But, sadly, this series couldn't stand up to the popularity of the first ever YouTube produced sci-fi show, Impulse. Henceforth, leading to the cancellation of a season two. Nevertheless, you can still look up to the promising plot and amazing star cast of the show.
Conclusion
We hope that you would have got some fantastic YouTube original shows of your liking and interests. A few years back the YouTube Premium service didn't used to be like how it's today, things have changed a lot since then. To be honest with you, it has actually got better with time.
Today, you get almost everything under one roof only! That being said, if you like reading this list of best YouTube Originals then don't forget to share it with your friends and family members. Lastly, comment any other series that you think needs to be up on this YouTube Originals list.
Frequently Asked Questions (FAQs)
What Are Youtube Originals?
Just like Netflix and Amazon, YouTube is also having their own line of produced shows and movies which fall under the banner of YouTube Originals. The content is of a wide variety of genres and can be watched pretty much everywhere where YouTube Premium is present. The YouTube Originals casts generally consist of some very prominent names including famous YouTubers and actors.
How Much Does Youtube Originals Cost?
Youtube Originals is actually a banner of YouTube Premium. Now, the thing with YouTube Premium is that it works on localized pricing. So, the price in USA, would slightly differ from the pricing scheme of India. But, all in all, whatever your area's pricing is, it's going to be a lot cheaper and affordable.
Why are some YouTube Originals free to stream?
Youtube Originals is a premium feature but at times few exclusive shows and movies are released on ad-basis. It's important to note that this is the case with some content only and majority of the content still remains locked for its premium users only. Also, for almost all the YouTube Originals series, you can watch the first episode for free of cost. This is a marketing strategy adopted by YouTube to ignite the users to purchase the premium option.
Is YouTube Premium subscription enough to access all content?
Yes, the sole YouTube Premium subscription will grant you access to not only YouTube Originals, but even to YouTube Kids, YouTube Music, etc. It's basically one stop for all your various content needs.
Is there a free trial for YouTube Premium?
If we are not wrong, then almost all the available YouTube Premium subscription options offer a one month free trial to the first time users. So, if this is your first time trying out the platform's premium world, then you can be assured that you won't be charged for the first month. After that, as per your chosen package, the deduction/s would be made. Make sure that while registering up for YouTube Premium, you clearly go through the terms and conditions.
Read Also: