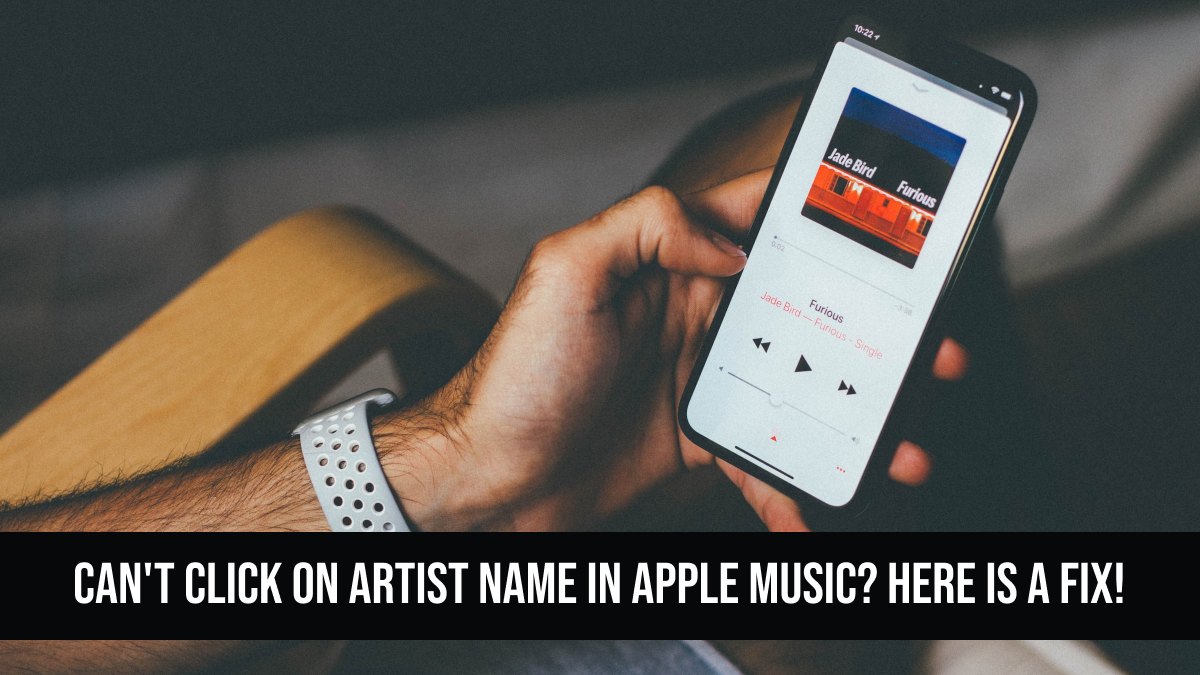 Apple's very own Music app is such a great platform to explore music in all genre. It has got about 90 million songs and 30 thousand playlists to fuel you. You can also download your favorite songs to play them offline. Also they have albums from almost every artist. But, some Apple users have reported an strange error with Apple Music! What they say? They are saying that "Apple Music won't Let me Click on Artist". If you also are in the list of such people, you have come to the right space as we have got the easiest fixes for you.
How to fix Apple Music won't Let me Click on Artist?
Finding errors in apps and websites is way common if you're using them regularly. Not on the day 1, but someday you will surely come across a bug that might irritate you. We have all seen some errors that won't disturb our user experience with the app. But, errors like Apple Music won't let you click the artist, could really be frustrating. Check out the easiest fixes that will help you get rid of this bug.
#1 Sign out and Sign in Again
The easiest and working fix for this issue is signing out from your Apple ID and signing in again. In case you're using an iPhone, iPad or iPod, you can sign out directly from Settings. Just go to settings and tap your name on the top and hit sign out on the next page. On iTunes, click on Accounts and then Sign out. If this doesn't work, you can try the next method.
#2 Update!
Another way to fix this problem is update. If you're using an iPhone, iPad or iPod, check if there is a software update available for your device. On PC, check for the update on iTunes.
These two methods will surely fix your problem as it has already worked for many users in Apple community. If you're still facing the problem, we suggest you to get in touch with Apple support via a live chat or call.
Read Also: