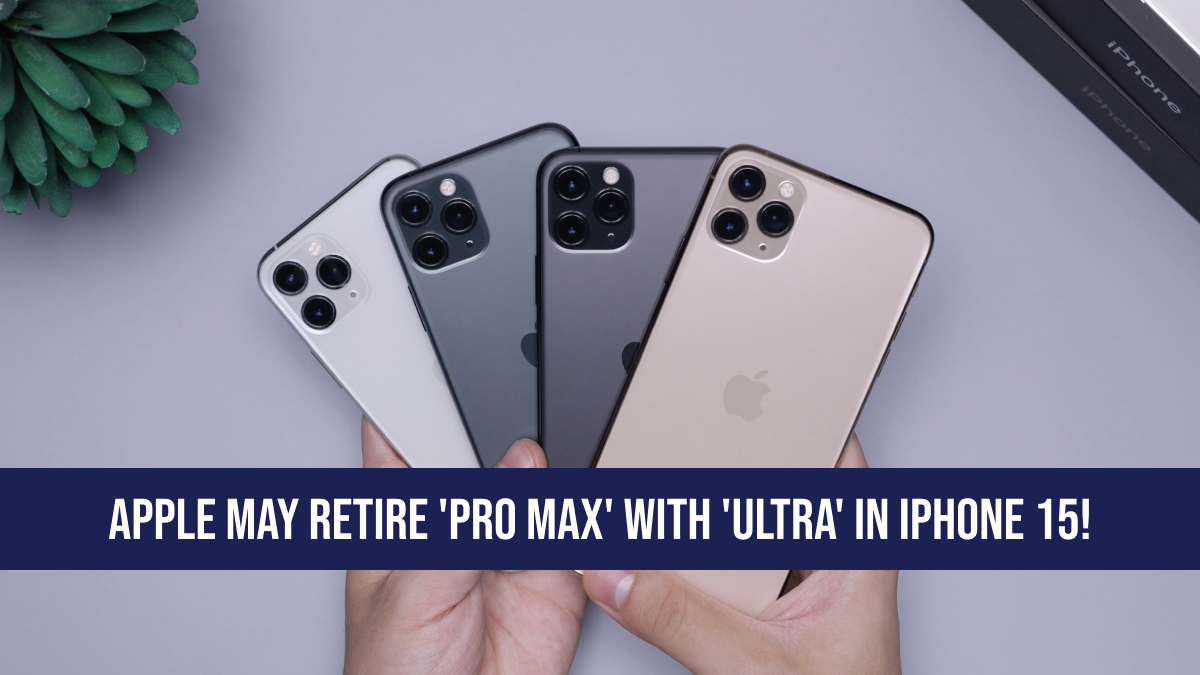 The new iPhone 14 isn't even a month old and the rumors about upcoming iPhone 15 are floating around. Multiple tipsters have suggested major updates in the upcoming iPhone. For example: Supply chain analyst Ross is predicting that the new Dynamic Island would be a part of all models of the iPhone 15 models. It is also being told that the new iPhone series will have USB-C instead of Apple's proprietary Lightning port. Bloomberg's Gurman says that the company has already started testing the new feature ahead of the EU's implementation of a law that will require all new phones to have USB-C ports by fall 2024.
Gurman in his post also suggested that the iPhone company may replace the 'Pro Max' naming scheme with 'Ultra' on new iPhone 15.
Gurman says, Based on Apple's current pattern, we can expect a revamped iPhone design next year, coinciding with a shift to USB-C and the potential of a new Ultra model replacing the Pro Max.
He also added, "If you have an iPhone 13, I'd wait another 12 months for the iPhone 15. That's when we'll see bigger changes, including a potential rebranding of the Pro Max as the Ultra."
Read Also:
How to Remove Duplicate Contacts on iPhone in 2022?
My iPhone Won't Connect to WiFi But Other Devices Will