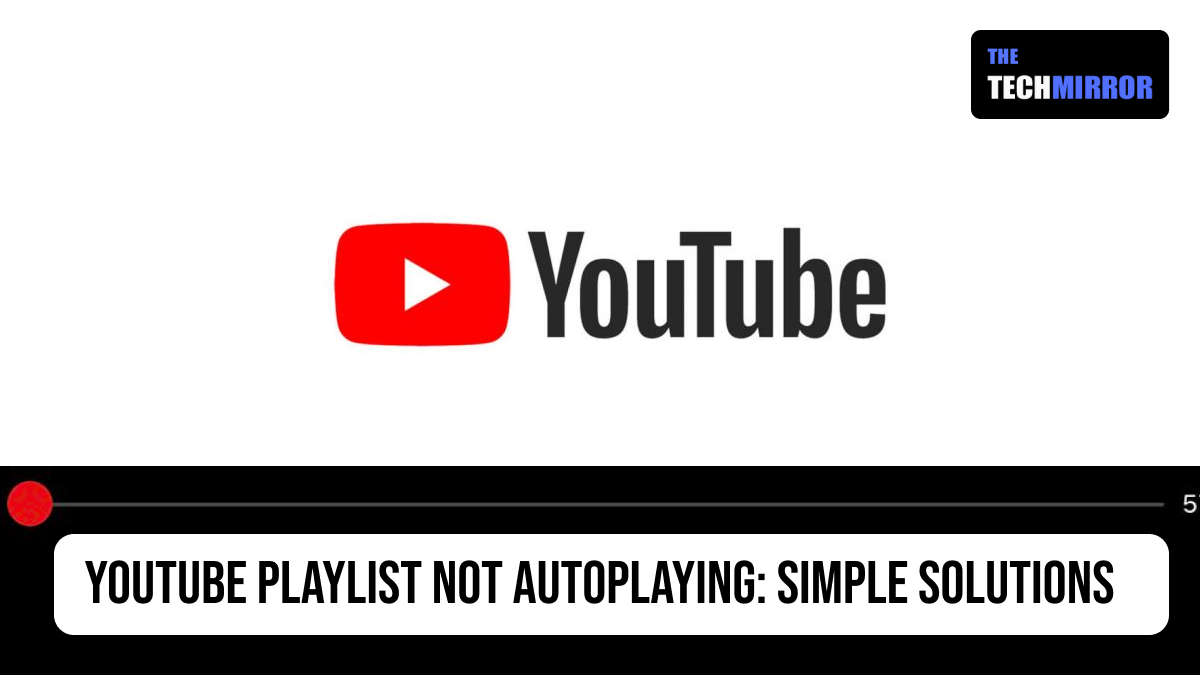 YouTube is one of the largest video repositories where you can find videos on almost every topic that you can think of. It is also packed with a lot of features which make the platform as viewers' first preference to search or play videos of their choice. One of such feature is the auto-play feature on YouTube, designed to automatically decide what videos you would like to watch subsequent to the one playing at any point of instance. This takes away the hassle of changing the video manually. However, if you are encountering a problem of YouTube playlist not auto-playing and looking for ways to fix the issue, here's a handy blog post to guide you.
So let's get started to learn more about Autoplay feature, reason why the feature fails to function and remedial actions to resolve YouTube playlist not auto-playing and so on.
Autoplay Feature on YouTube:
The auto-play feature on YouTube allows you with a 'lean back' experience and let you continue to play videos without having to select a fresh one if the current video finishes. This feature enables you get another related video played automatically soon after a video ends, thereby making it easier for you to decide what to watch next.
The algorithm of YouTube is designed in a way that the service will play a related video automatically subject to your watch history. You can opt to turn the auto-play feature on or off at any point of time by simply toggling the button available on the watch page.
But occasionally, your YouTube playlist won't play the next video even if the feature is turned on. This could be due to several reasons. Let's understand why it happens.
Why YouTube playlist auto-play not working?
Sometimes user encounters the situation where auto playing is not working. Instead YouTube stops after playing first one or two videos or starts repeating them. The problem generally happens after the first video in the queue ends, and from then on next video does not play automatically. It will either stop playing or the first video will be set in a loop to play repeatedly.
AutoPlay feature on YouTube may not work due to multiple reasons. Below is a list covering a few major reasons which you may be facing whiles the YouTube playlist Autoplay not working:
An obsolete or outdated browser or
Corrupt cache/data of the browser
Corrupt installation of the YouTube mobile application
Disabled Autoplay feature on your device
Metered mobile network
Misconfiguration of your browser
Videos playing for over four hours
How to Solve YouTube Playlist not Autoplaying Problem?
Ahead of getting to the solutions which will get rid of the AutoPlay issues, you can try basic troubleshooting by restarting your devices (phone, computers, routers, etc.) to verify if the issue is a momentary malfunction or a complex problem. Furthermore, you must make sure to avoid long AutoPlay sessions.
The following solutions will help you to get rid of YouTube playlist auto-playing not working issue:
Solution#1: Turn On the YouTube Autoplay
If your YouTube playlist is not auto-playing and you want it continue to play on your device, you must check and enable the Autoplay feature 'On'.
By default, YouTube Autoplay feature is set on. In case you have disabled the feature, you can get it enabled by performing following tasks:
Launch the YouTube app on your device and tap on your profile
Go to Settings and then tap on Autoplay
Enable Autoplay by turning it to On using the toggle button
Solution# 2: Be active on YouTube every 30 minutes
YouTube prevents long Auto-play sessions, thus in general circumstances, the AutoPlay feature will work for 30 minutes on a mobile network and for 4 hours on a Wi-Fi.
So if you are running YouTube on a mobile network, you must keep in mind to be active for 30 minutes or else, Auto-play will not start if you have been inactive for 30 minutes. Alternatively, while using Wi-Fi network Auto-play will stop playing the next video after four hours.
Solution#3: Update your YouTube app
Another possible way to solve this problem of playlist not auto-playing on your app is to update the YouTube app.
To update your YouTube app on the iPhone and iPad: Go to the App Store > Updates > Update (if your application is not up-to-date)
To update your YouTube app on Android devices: Go to the Google Play Store > My Apps and Games. After that, look for YouTube and then tap on Update.
Solution#4: Wait Until YouTube Fix The Glitch
There is all possibility that YouTube Auto-play may not be working on mobile due to a service glitch. When YouTube wants to introduce some changes in its interface or release a new updated version of the app such problem is likely to occur. In that case, you are left with no other choice but to wait until YouTube fixes the problem.
Solution#5. Contact YouTube
If nothing works well for you to fix the problem, you can approach to the support team to seek a solution for YouTube playlist not auto-playing, this can be done by clicking on the link; contact YouTube. You must give a proper description of the issue and also make sure to send a proof of the problem via a photo or recorded video.
In addition to that, you can also subscribe to the TeamYouTube Channel for more help.
Read Also:
Know How to Find Hidden Videos on YouTube With This Secret Trick!
How to legally use Clips from other YouTube Videos?