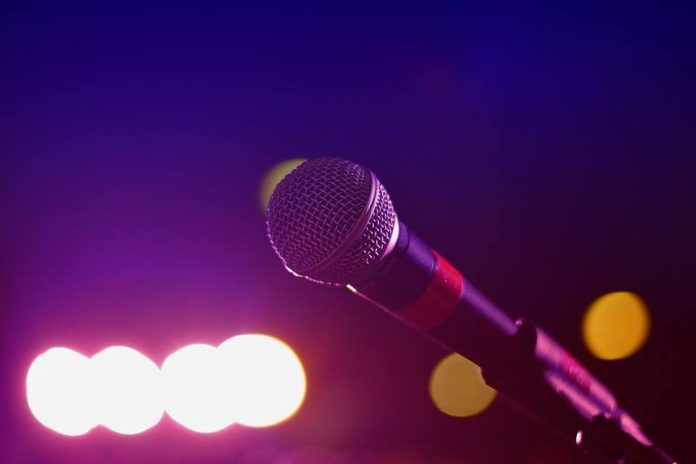 Many people love music but at times hesitate to sing. Maybe as they do not recall the lyrics or there is no music in the background. Thus, people look for some sing along tools which can help them perform well. Do not worry as in today's digital world; there is a large number of Karaoke apps available, which are nothing but singing app.
So let us find out some best Karaoke Apps for Android and iOS which are used by beginners as well as professionals worldwide.
1. StarMaker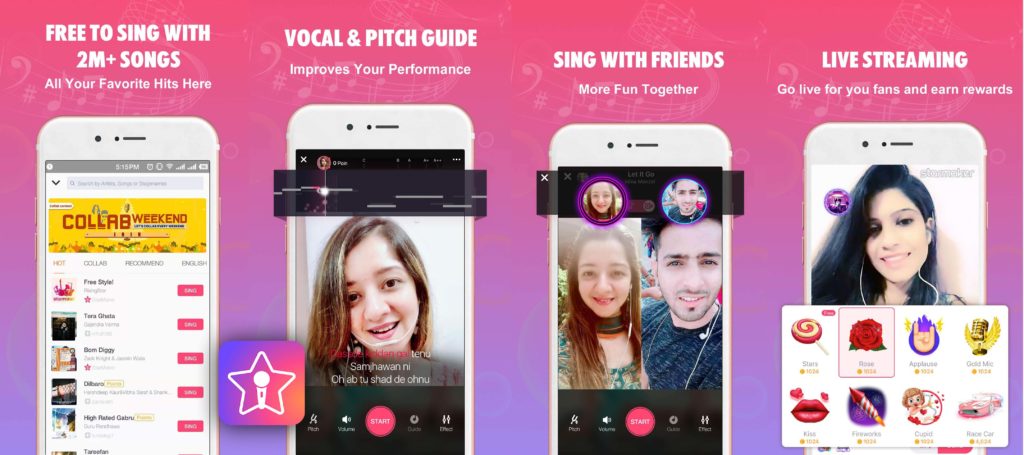 Star Maker is one of the best karaoke app that lets you connect with your friends and favourite artists. You can find various options of special effects that can be used to edit the songs.
Read Also: 5 Best Mobile Apps to Help You Learn English Faster
This singing app has got 4.5 ratings with over 50 million downloads and even has a great collection of songs. You can also choose a location/country, to get the songs as per your country. After recording the song, you can add a cover slide for the video. One can get ratings, reviews, comments, etc. on song posted. Even you can adjust the pitch of the music as per your singing.
Download StarMaker App for Android & iOS
2. Smule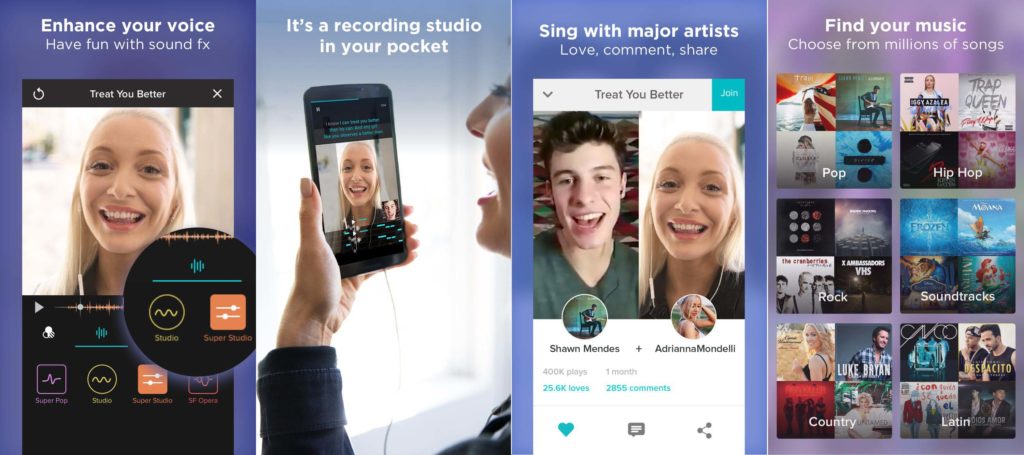 Smule is the most popular singing app wherein you can record music with android karaoke. You can sing solo, group song or with singers around the world, the choice is yours. You can also have video karaoke in which you can join some famous artists by recording your singing video. With various audio effects, vocal remover and sing along, it would seem like you are singing the way a pop star is singing.
Download Smule App For Android & iOS
3. Red Karaoke Sing and Record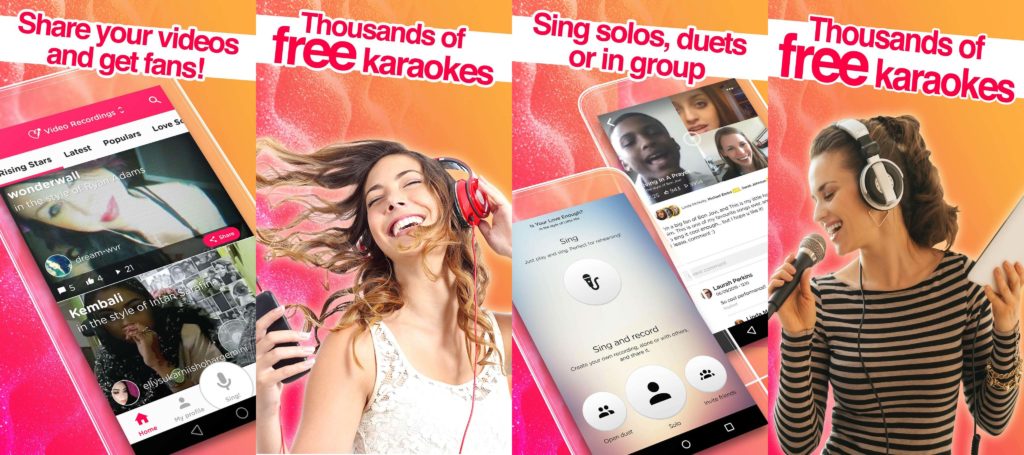 This is a free karaoke app that lets you sing and record songs on your iPhone. Thus, it is a great sing along tool as one can record duets and share it anytime. Also with great sound effects, one can improve the recording quality. It is 100% compatible with Chromecast, Amazon -Fire TV and Fire TV Stick. It also gives a choice to sing for practice or sing and record.
Download Red Karaoke App For Android & iOS
4. Karaoke- Sing Karaoke, Unlimited Songs
Karaoke is one of the best free karaoke apps for Android which allows you to sing karaoke along with your friends. In this karaoke lyrics app, you can find millions of songs and music with their lyrics to make your audio or video karaoke.
Also, the best part is, you can add special audio and video effects which can make the whole video appealing and entertaining. You can sing in various languages and also choose your favourite artist.
After recording, you can share it on Facebook, Twitter or WhatsApp. It is an offline karaoke app and is available free on Google play store.
Download Karaoke – Sing App For Android & iOS
5. Karaoke Free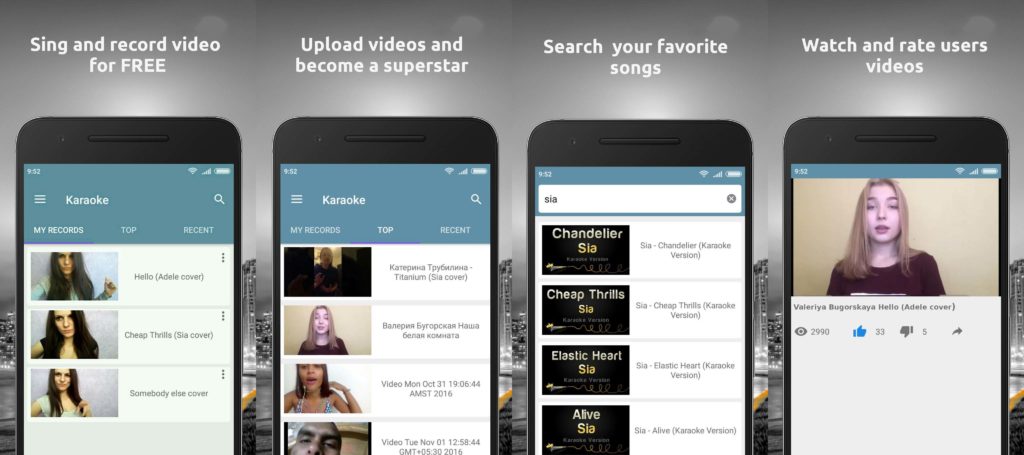 As the name suggests, it is a free karaoke app, which lets you sing your favorite songs. Also, it allows you to make video recordings and listen to your performances.
Well, you can even make good video karaoke party with your friends through this android karaoke. Also, it does not have the limit of recordings, and you can remove voice from the songs, in case not required.
Download Karaoke- Sing Karaoke App For Android
Hence, by downloading these apps for ios and android, you will not have to visit any karaoke pubs or bars. Just sing your heart out and have a good time with your friends or let your singing skills get enhanced. Now no more shying away from singing as you have got the best karaoke apps.