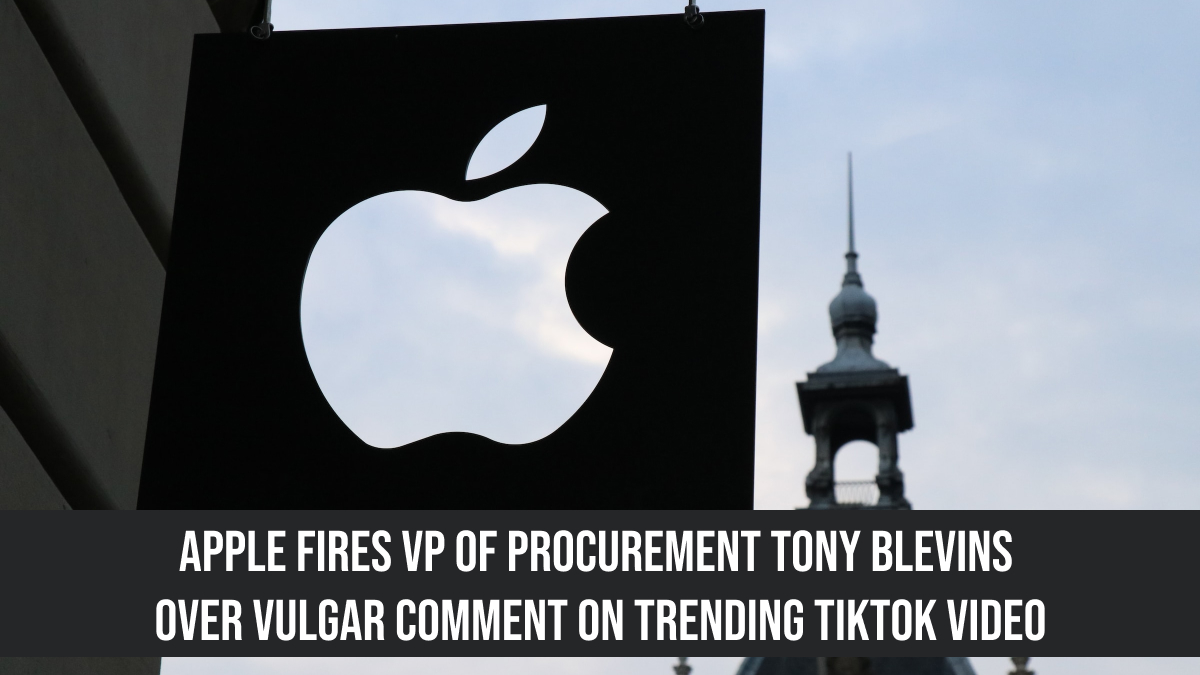 A few days back Daniel Mac (the "what do you do for a living" guy) had shared a short video of Apple's VP of Procurement, Tony Blevins on his TikTok, Insta and other platforms. He asked Tony the same question but Tony's reply was so vulgar that it made Apple to fire him. Yeah! You read it right.
Mac follows the same pattern in all his videos, he walks to people in luxurious cars and ask them "what do you do for a living". There are many people who crack jokes on these short videos. But, Tony never knew his "so called joke" will get him fired. He replied to Mac's question with, "I race cars and play golf and fondle big-b****sted women. But I take weekends and major holidays off."
Apple is really strict about what it's employees share on social media. Apple in one of its internal documents, tells employees: "we want you to be yourself, but you should also be respectful in posts, tweets, and other online communications."
The video is going viral on internet. Bloomberg's report says that it angered some of Apple's employees who thought the comments didn't align with Apple's goals of increasing women's representation and empowerment.
On Sep. 29, An unnamed spokeperson from Apple confirmed CNBC that "Tony is leaving Apple."
Read Also:
How To Find Link In Bio On Instagram
Apple May Retire 'Pro Max' with 'Ultra' in iPhone 15!