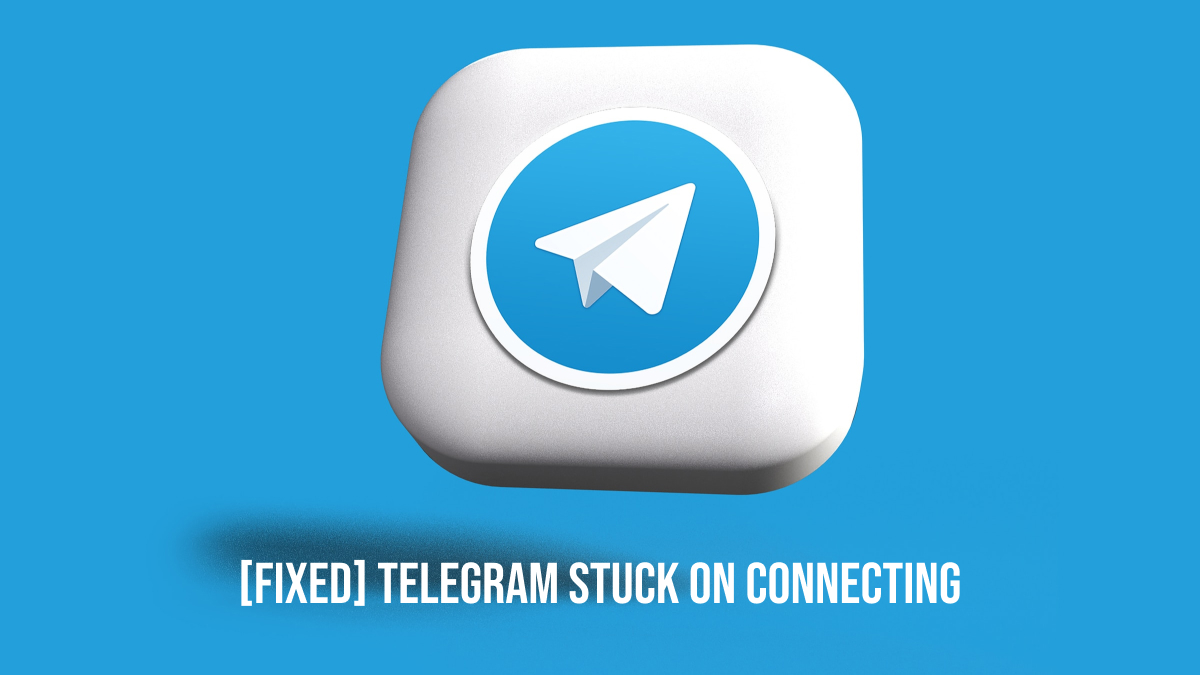 Telegram is one of the biggest rival of WhatsApp and it provides more features than you may ever see in WhatsApp! Telegram groups, bots, stickers and other features make it worth using. It isn't just a good social messaging app but is also a hub of study material, movies and much more. If you are a Telegram user and see Telegram stuck on connecting, worry not we will help you fix it in 2023. This article will help you understanding the Telegram Stuck on connecting issues and also fix it.
Why is Telegram Stuck on Connecting?
If you see Telegram stuck on connecting, it could be because of a poor internet connection or a permission issue from your device's side or maybe the servers of telegram are down.
How to Fix Telegram Stuck on Connecting?
To get rid of this problem, we've mentioned some easy fixes below. First you have to figure out what exactly the problem is and apply the fix we have described here.
#1 Telegram Server is Down
It is quiet normal for any internet based website or application to stop working because the server is down. Your Telegram might stop working and will be stuck on connecting if Telegram servers see an outage. To verify if there is an outage, you can go to www.isitdownrightnow.com and check for it. If this is the case, you can not do anything about it. Just sit back and relax until Telegram fixes the issue.
#2 Weak Internet Connection
A weak internet connection could also cause Telegram to get stuck on connecting. You can fix this issue by checking the network connection of your device. If you're using a Wi-Fi network, try rebooting the router and see if it works or doesn't?
#3 Telegram is Banned in Your Country
There are a few countries where authorities have banned Telegram. If you're a residence of such country, you should try using using a good VPN that allows you to connect to Telegram servers and works smoothly with sending and receiving messages and media.
#4 Permission Problems
Every app requires different kind of permissions on your Phone to operate properly. If you have blocked Telegram from using specific permissions while installing it for the first time, you might receive this error. You can fix the problem by allowing the set of permissions Telegram app requires. If you don't know what permissions are needed to be modified, reinstall the application and allow permissions that it requires to operate.
#5 Outdated Software
If your device is running on an outdated software, it could trouble the functionality of Telegram app. So, do check if there is a software update available for your phone or not. If there is an update, just go ahead and install it to fix the problem.
#6 Update Telegram
An outdated version of Telegram may also not work properly on your device. If you have installed the app directly from Play Store / App Store, you can check if there is an update available? If yes, go ahead and update it. In case you've downloaded the app from third party stores or a website, remove it from your device and install again from an authentic store.
FAQs
Why is Telegram Stuck on Connecting?
If your Telegram is stuck on connecting, it could be because Telegram server is down or your internet connection is not working properly. For other issues and fixes, do check this article.
Read Also:
How To Unblur Course Hero Content – Here's Handy Hacks
How to Access Drafts on Instagram
What Happens If I Disable My Instagram Account?
Instagram Can't Refresh Feed? Learn To Fix Couldn't Refresh Feed Error