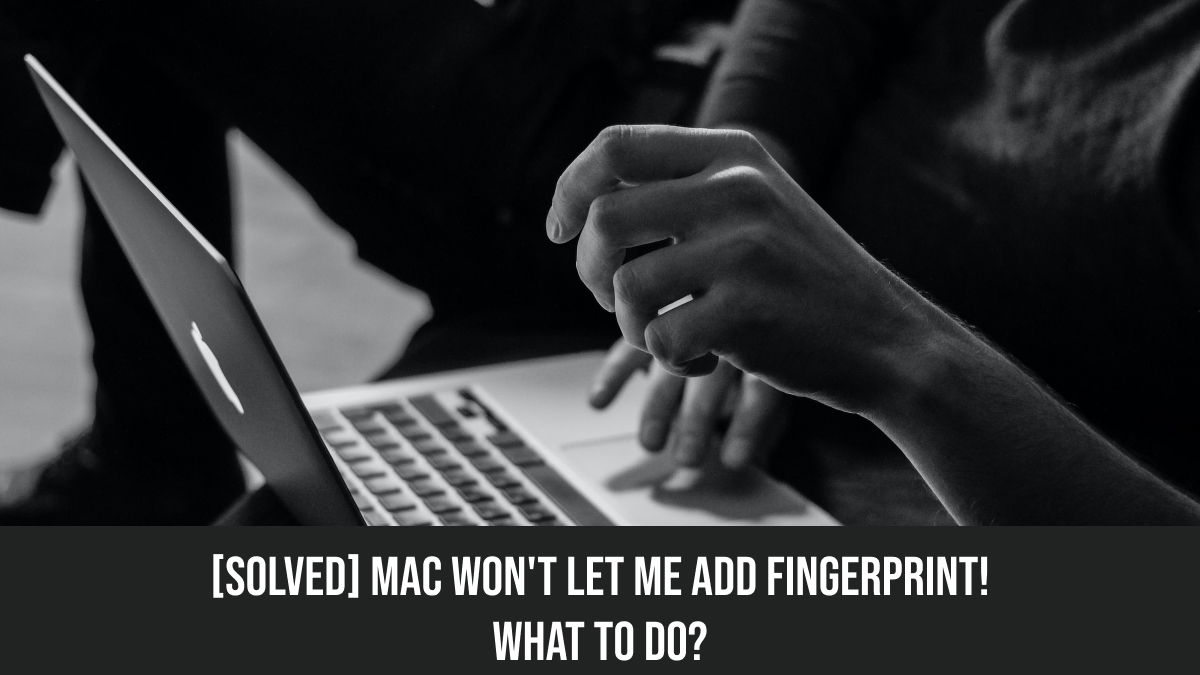 Touch ID is a multipurpose fingerprint sensor that comes with many Mac models. You can log into apps, with just one touch of your finger on your Mac's Touch ID sensor. If you want to add your fingerprint on your mac and you are not able to add touch ID but Mac Won't Let you add Fingerprint, Here are a few quick fixes that you can try to get your Mac's Touch ID going again in 2023.
Clean the Touch ID Sensor and Your Hands
Your Mac won't let you add your fingerprint because you may have dust or dirt on your MacBook's touch ID sensor. To fix that, just grab a clean cloth and wipe the touch ID sensor of your MacBook. Also make sure your fingers are not oily or wet, so you should wash your hand and dry it before using it.     
Re-Enter Your Fingerprints
Mac Won't Let Me Add Fingerprint to delete your fingerprint and add it again. Sometimes Re-entering your fingerprints may be the solution to that problem. To re-enter fingerprints follow these steps:
Go to System Preferences. 
Then, click Touch ID. 
Move your mouse cursor over the Fingerprint.
Click the Delete button after the X icon.
Now, Re-enter your fingerprint by clicking on the plus icon.
Follow the on screen instructions to complete the process. 
Check Touch ID Settings
It may be possible that you save any wrong settings in your MacBook  touch id. To check the touch id setting on your MacBook  :
Go the System Preferences.
Then click on Touch ID.
Under Use Touch ID for you can find the list of all services in which you can use Touch ID. 
 Restart Your MacBook
If the touch id is not working properly ,it may be a temporary issue which can be easily fixable. Sometimes you just need to restart your device. Restarting your device can solve maximum bugs in your device.
To restart your mac, head to Apple from the menu bar and then click on restart.
Update your macOS
The outdated version of your macOS can be the reason for Mac Won't Let you Add Fingerprint , for that update you software of your MacBook. To update your MacBook  follow these steps: 
Head to system preference.
Go to the software update.
Click on update now.
And follow the onscreen instructions to complete the update.
Summing Up:
Dirt, Old macOS or some glitch might cause problems when you add a fingerprint to your MacBook. But worry not as we have provided the easiest solutions to fix your issue. We hope this will resolve your problem. If you are still facing the issue, you can contact apple care.
Read Also: