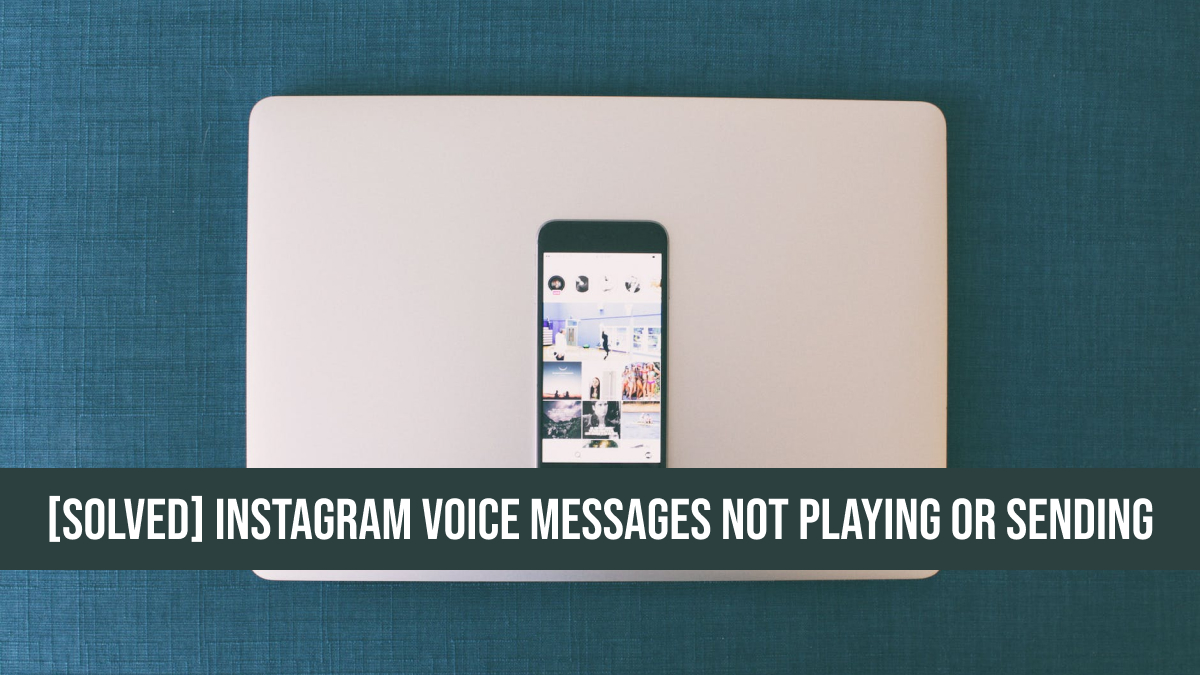 Instagram gives us lots of features, and voice messages is one of the great features of Instagram. Sometimes when you are trying to send a voice message on Instagram but you are not able to send it or you receive a voice not but can not play it, there could be several reasons for this. If you are experiencing the same problem and your Instagram does not allow you to send voice messages, we are here with few effective solutions. Today we will tell you how to fix Instagram Voice Messages Not Playing or Sending in 2023.
How to Fix Instagram Voice Messages Not Playing or Sending in 2023
To get rid of this strange issues, you can follow the below mentioned methods.
Give Instagram permission to use Microphone
First of all, check if Instagram has permission to use your phone's microphone. To check the permission to use microphone for Instagram you have to follow these instructions:
If you have an Android phone:  
On your phone's home screen tap and hold the Instagram app icon.
Tap the info icon from the pops up menu.
Select Permissions. 
Tap on Microphone and select Allow only while using the app from the following menu.
If you are using Instagram app in iPhone:
Open the Settings then tap on the Apps
Scroll down to tap on Instagram.
In the sub-menu select Permissions. 
Enable the Microphone toggle.
Check Server Status
Instagram is an application which is used by billions of people all over the world. When so many people use the same app at the same time, then there is bound to be trouble. Like any other service, Instagram experiences outages from time to time. If Instagram's servers are down, you may have difficulty using some of its features. When the server is down you can just 'wait'. The problem will be fixed by IG itself. 
Disable Instagram's Data Saver Feature
Instagram has a feature which helps you to reduce the amount of data the app consumes, called Data Saver feature. But this feature can interrupt your app functionality at the same time.  If Instagram does not allow you to send or play voice messages, it is better to disable the data saver feature.to disable the data saver feature on Instagram follow these easy steps:
Open Instagram on your phone and go to the profile tab.
Tap on the menu icon in the top right corner.
 Select Settings from the next screen.
Go to the  Account and select Cellular data use.
Toggle off the switch next to Data Saver.
After attempting these steps your Instagram is not still not allows you to play or send the voice messages you can try these too:
Clear Instagram cache.
Reboot your phone.
Update Instagram app.
Update the operating system.
Reinstall the Instagram app.
Open your Instagram account on the browser.
Use Instagram lite or Instagram Web.  
Read Also:
Here's How To Find Someone On Instagram
Easy Trick to view Full Size Instagram Photos