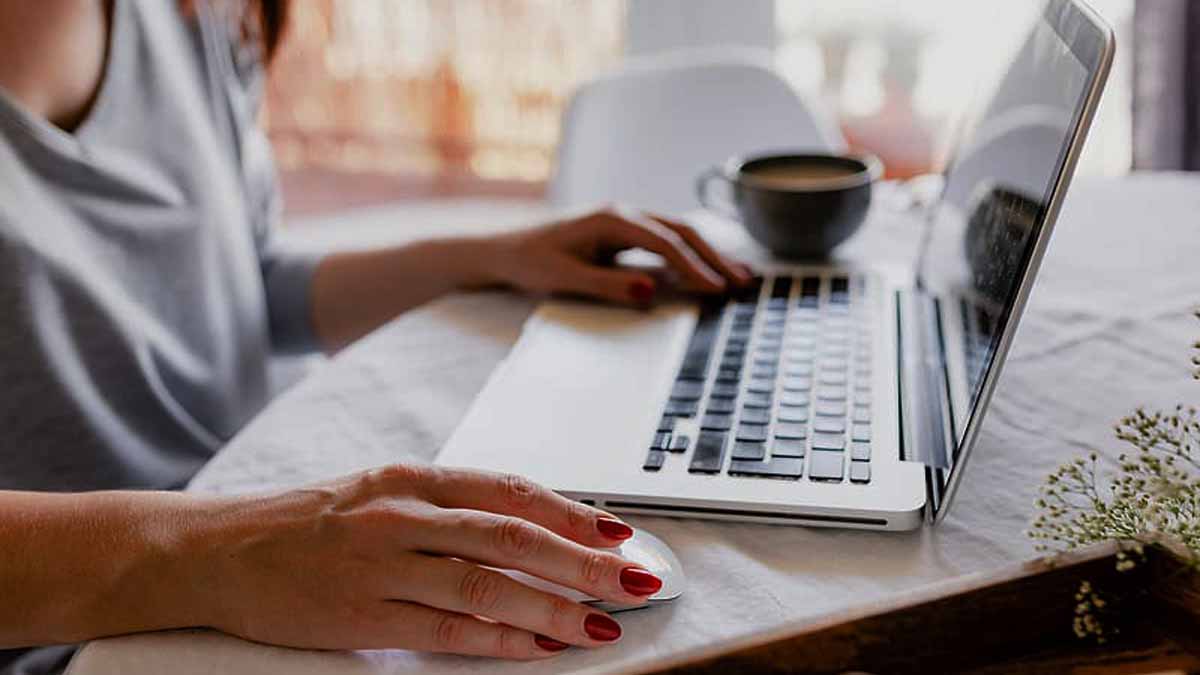 In today's time, there are many services claiming to be the best safe rom sites but are all of them really safe and secure as they claim to be? Of course not!
The Internet is filled up with lots of websites where some contain viruses and malware whereas some are secure and trustworthy. To save down on your time and clear your confusion, we have done the research part and are presenting to you the list of rom sites that are safe.
Best Safe ROM Sites In 2021
Finding reliable and free emulator websites is a tough task. That's why we have spent lots of time in finding the perfect websites, which offer a variety of amazing features like downloading games, music, ROMs, emulators, etc. Let's check these out:
ROMs World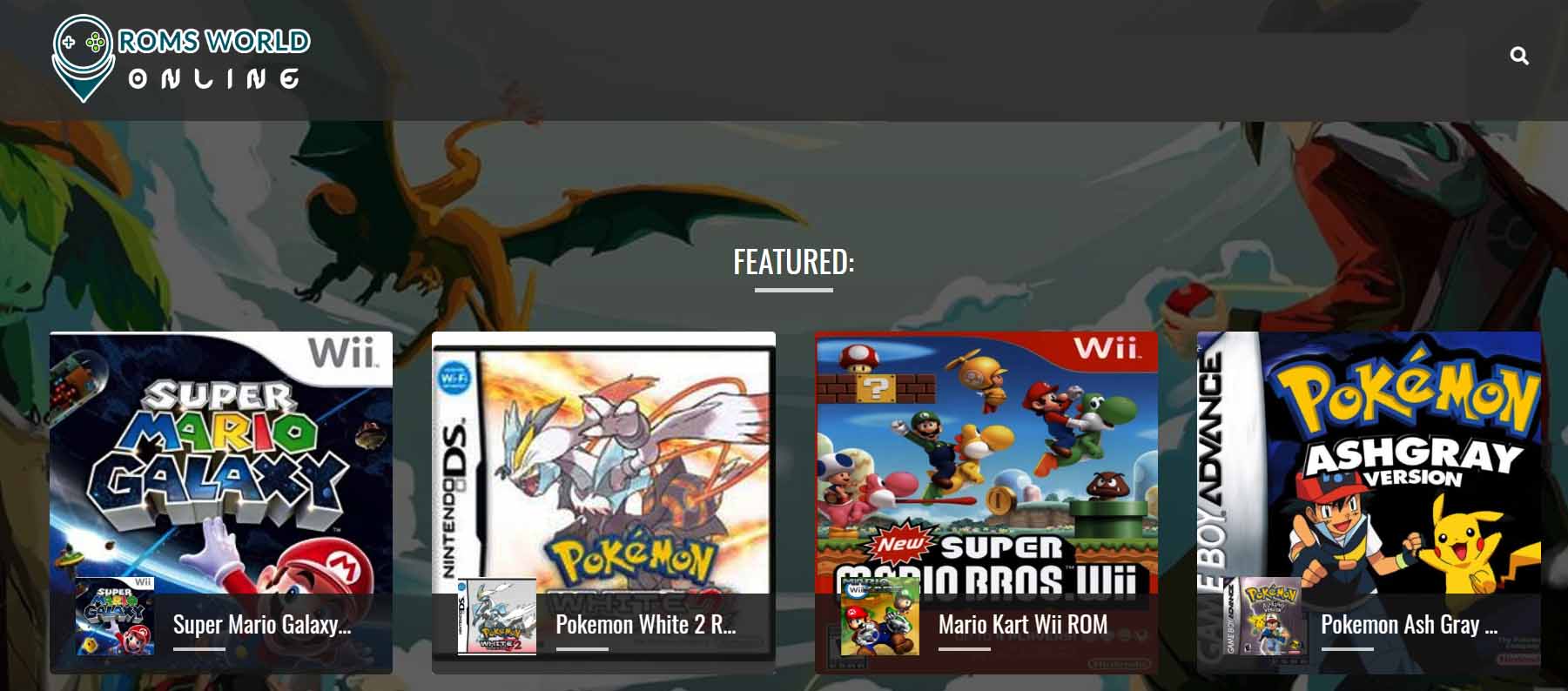 ROMs World provides an ad-free experience, making it one of the best and direct place to download ROMs in today's time. If the latest gen games are something that you tend to avoid, then probably you need to check out this website right away as it contains a lot of old games.
The website doesn't get complex and there are no misleading links also, making the experience easy and smoother for the user. It doesn't matter whether you are a techy or not, as using ROMs World is pretty simple.
CDRomance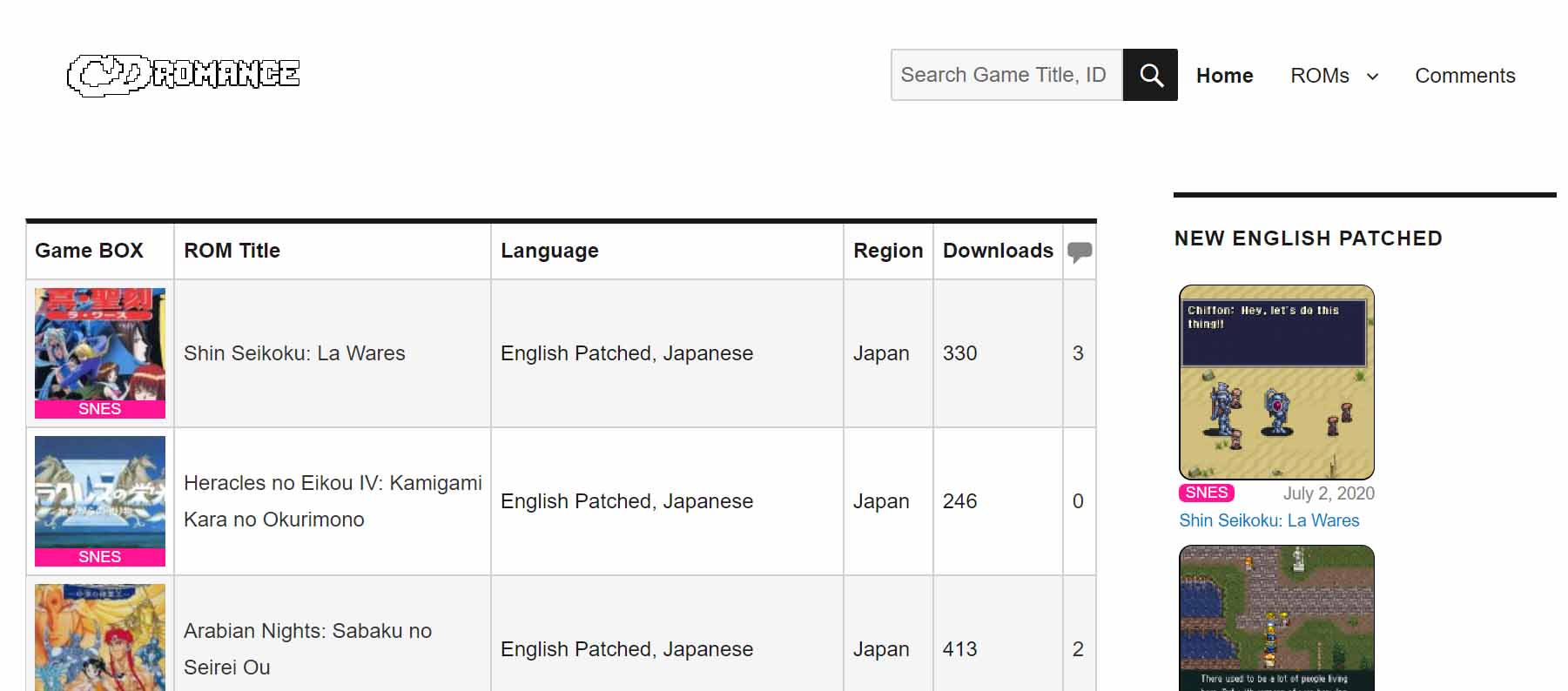 If you are looking for a website to download original CD and DVD supported games then probably you need to visit CDRomance. When we came across the website, believe it or not, the name actually attracted us to check out more on what it had to offer. Original artwork games are a huge part of this website.
Before you head to download any game, you will easily be able to view the information related to the respective game like genre, region (release), date of release, etc. In fact, you will also have access to game screenshots so that you can decide whether the game is right for you or not.
Gamulator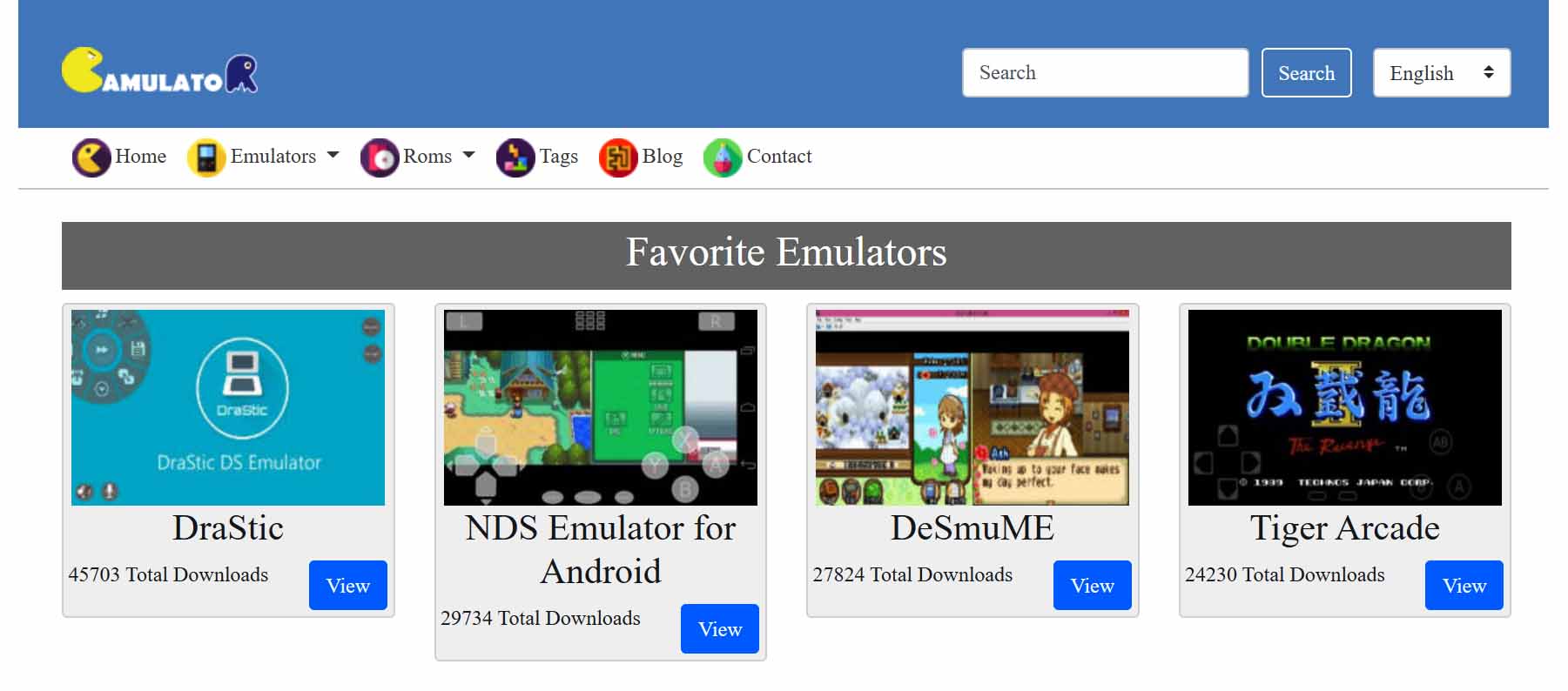 Among the new rom sites that are safe, Gamulator is one of them. It's the perfect place to download ROMs and emulators for free of cost. The website updates frequently with new games list. It doesn't matter what ROMs you are looking for, as the website caters to almost every single console to exist till date.
Read Also: Understand the difference between RAM and ROM
The overall functionality of the website is also great. Through tags and categories, it's pretty easy to go through different kinds of ROMs. When it comes to downloading, you have two options; direct download or via download manager.
Emuparadise
If you have ever been up to date with the world of ROMs, then somewhere or the there you would have definitely heard of Emuparadise. There are lots of emulator websites out there, but very few actually have something more to offer other than just the main thing. Fortunately, Emuparadise is such a service where you can not only download ROMs but even guides, video game music, ISOs, games, etc.
It offers direct download feature and after downloading, you can start enjoying the stuff directly. There's no tension of any kind of virus or malware as the website is a lot trusted and reputable among the community.
The Eye
To be honest with you guys, The Eye name sounds too cool to us. It's unique and at the same time has a good recall value too. Anyways, the website is free of advertisements and runs entirely on user donations. It seems that the users care for the website, as it has approx 3.1TB of directory.
The feature that makes this website stand out from others is the bulk download feature. The games list is pretty large, coming from all corners of new and old systems. Even though the website runs on donations, the download servers are still a lot reliable and fast.
DopeROMs
Another one cool-sounding place to download ROMs. Easily play your favourite game whenever and wherever you want. It even allows you to play backups (computers and smartphones). The website caters to a variety region of audiences as the games come in different languages support.
To be honest with you, we were quite delighted with the fact that you have so many languages to choose from as this feature isn't witnessed in most of the competitor's websites. There are thousands of ROMs to choose from, you are just a search away!
Vimm's Lair
Vimm's Lair is actually a pretty old website in the world of classic ROMs and emulators but even today it gives a tough competition to its competitors. If you want to get even a bit of nostalgic feel then you must check out this website as it has got has an extensive list of classic ROMs and emulators.
In the community, this website is considered on a reputable position, mainly due to it being very old. The navigation is quite easy and smooth as you can directly view by sorting it through alphabetical order.
Classic GameROMs
When it comes to best ROM sites, how can we miss the legendary Classic GameROMs website! Right from your Nintendo and Atari to SEGA, every major console's ROMs can be found on the website. In terms of design, the website is fantastic as the UI is very straightforward and simple to use for the user.
The service has a lot of features that are enough to make you revisit the website again and again! Go ahead and try the website to check out the exclusive and all-time hits like Mario and Contra.
WoWroms
If you would like to directly play ROMs on your browser without going through the hassles of downloading then you should definitely check out WoWroms. It's one of the safest emulator websites out there that you can use right away.
There are 30+ emulators to choose from, that can easily run even on old systems like Apple I, Acron, DOS, etc. If you ask us, then we feel overall that the website is a treat to the users that you can't be affording to miss out on.
ROMNation
At first, the interface of the ROMNation website may seem a bit different and complex to you but it's actually the opposite of it. Once you spend a considerable amount of time on the website then you will come across the fact that the website is actually quite a user friendly.
It even allows you to share ROMs with others out there. There are various gaming ROMs available on ROMNation but the most commonly downloaded ones are Super Mario Bros, Metal Slug 3, Metal Slug 4, to name a few.
Cool ROM
In our list of safe rom sites, the last but not the least is the website which goes by the name Cool ROM. The name definitely sounds a lot cool, but is the website also cooler just like its name? Well, according to us, it is very much cooler! It offers you the option to search and download your favourite file with the utmost ease.
Read Also: Best Bluestacks Alternative You Should Use
The ROMs are available from a variety of genres including shooting, adventure, etc. The website is totally free from misleading ads, making it stand out from the others. Also, there for each game, you can check out its screenshots beforehand so that you can decide how the gameplay looks like and whether or not you should go for it.
ROM Hustler
If you are looking forward to emulators and ROMs for the most widely used consoles in the market including NDS, Sage, Atari, GBA, etc then you must check out ROM Hustler. The website is one of the best Garoms alternatives out there in the market. Infact, we would like to say that it's even better than that it in some cases as the games are updated almost on a daily basis.
The ROMs variety is something that made us include this website in our list of safe rom sites. Navigation and downloading are pretty easy and straightforward. It's a website which runs entirely free of annoying pop-ups and advertisements.
Conclusion
We hope that you would have liked reading the article about safe ROM sites of 2020. If you have found the article informative and helpful, then don't forget to share it up with your friends. Also, comment down your thoughts or queries that you have related to this article. That being said, go ahead ad enjoy playing your favorite ROMs for absolutely free of cost!
Frequently Asked Questions
What ROM sites are safe?
In the market, there are various legal and safe websites to download ROMs for your systems whether old or new. Most of the above listed ones can be considered as safe ROM sites. The above one should easily cater to your requirements but if you still have something which the above ones aren't able to fulfill then you can comment below and we would try to get back to you with a satisfying response.
Is it legal to download ROMs and emulators?
To be honest with you, the answer is neither a yes nor a no! It actually depends! If you already own the copy of the game that you are trying to download the ROM for, then yes it can be considered legal. But, if you have never owned the respective game, then it may be illegal.

Again, this is not a go-to guide as we have already said it depends from situation to situation in some cases. For instance – Most of the classic games out there are no more officially available for sale in the market, so downloading ROMs of that should probably not land you up in any trouble. Whereas in the case of emulators, you are free to download and use them as they are completely legal.
Read Also:
Understand the difference between RAM and ROM