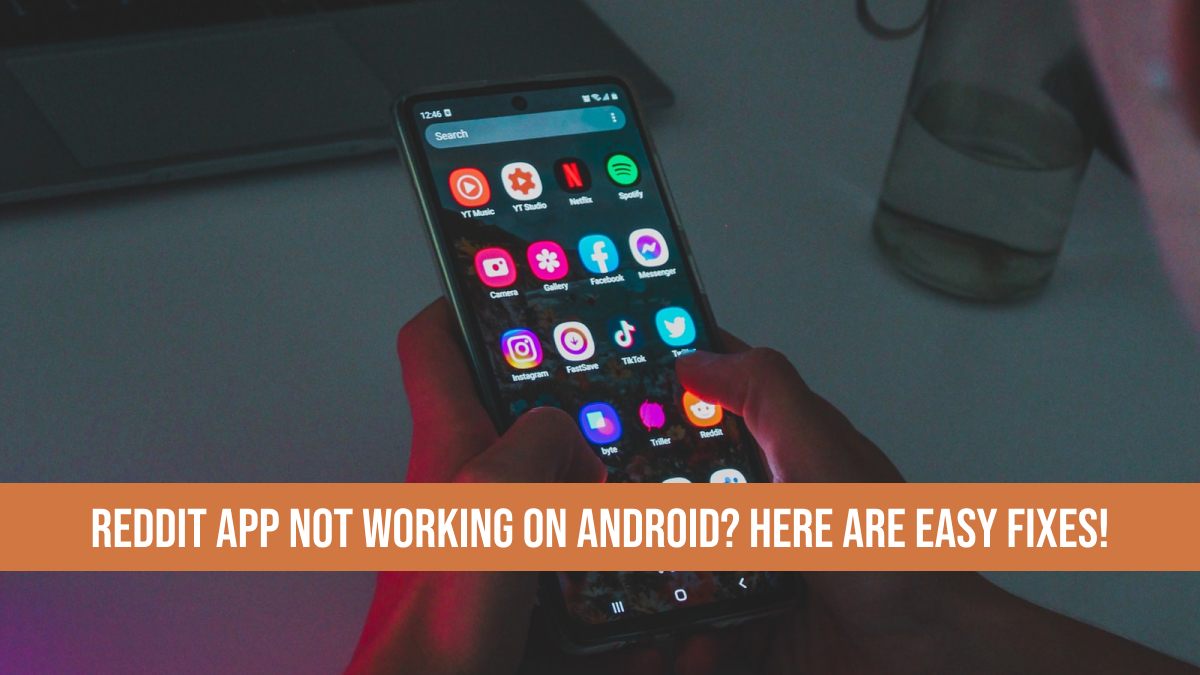 Reddit is the first page of internet where you can find just everything! Redditors have made millions of subreddits where you can find useful information, memes, fun, people to chat with and almost everything. You can access reddit through its website and android/iOS apps. They've made both the website and apps by keeping user friendliness and speed in mind. They do also have a team of great developers, moderators and admins managing such a huge community on internet. But, no matter how many people are managing a platform or how successful the developers are! Things could go wrong because nothing is perfect! If you're having trouble accessing the community because Reddit app is not working on your android, you've clicked the right hyperlink! We've compiled a list of possible issues along with easy fixes that you can apply and make the app work like charm again.
Why is Reddit App not working on Android?
The real culprit behind this issue could be a slow internet connection, technical issues from reddit's side or malfunction of Reddit's data files in your android phone. Below we've explained some of these issues and have also mentioned possible fixes.
Is your internet working?
The very first thing you should check is, is your internet connection working properly? If you're browsing this page from the same phone you're trying to use reddit with, skip to the next fix because your internet is working! 😛 If you've opened this page from a different phone or PC/Laptop, kindly check if your android phone is having proper internet connectivity. Try browsing different websites on your phone and if you're facing problems with your cellular or Wi-Fi connection, try turning on and off Airplane mode to fix this issue. Also you can reboot your Wi-Fi device if the problem still persists.
Is Reddit Down?
Next thing you should check is, if Reddit is working or not? A server outage could make website services to go down and not work on mobile app too. You can visit redditsatus.com or DownDetector to find the same. If reddit is facing an outage, you can't do anything in this case. Just sit relaxed and wait for their team to fix this problem.
Close and Re-Open the App
If you are someone who likes to keep the app running in background, you could face issues like this! It happens because when you leave an app running in the background, the operating system will limit the resources being used by app. It could restrict the app to refresh in background or limit the internet access. So, the very next time you try to use the app and it gets stuck at "restricted mode", you will find the app not working! So, just close the app properly and re-open it. It might work!
Look for Updates
You should always keep your android apps up to date to prevent facing problems and security related issues. Check the Reddit's app listing on Play Store and if there is an update available, hit the update button! Maybe the new release from developers will fix the issue you're facing.
Clear Cache
Cache files are temporary files that help an application to performer better and faster on a mobile device. But, if they're malfunctioned they could force the app to close or not work at all. So, try clearing the cache of Reddit app to fix the reddit app not working on android issue. You can go to Settings > Applications / Manage Applications / Apps > Look for Reddit and tap on it > Now go to storage and tap clear cache.
Restart your device
Restart your android smartphone to make the reddit app work again! A bug or background service could force the app not to perform properly. Also, we recommend our users to restart their android device at least once in a week to keep it working smoothly.
Reinstall the app
Last thing that we will suggest you to do is, uninstall the reddit app and re install it from the play store. This will clear all the files created by old app and if there is a file causing such issue, will get deleted and it might start working again.
FAQs
Why is Reddit app not working on my phone?
There are numbers of issues that could make reddit app not work on your android phone. We've mentioned possible problems along with easy fixes above. Do check them! It could be your storage problem or there is some issue with cache or data files of reddit app. Try clearing the cache and open the reddit app again to see if it is working or not.