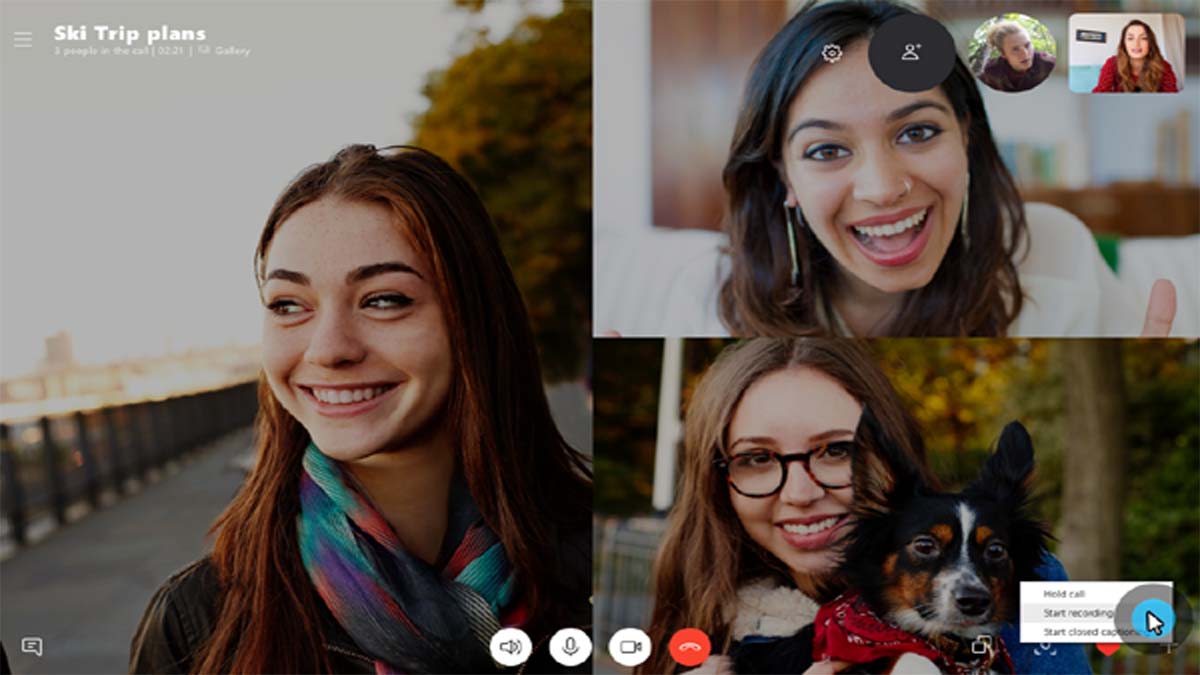 Microsoft has announced the availability of call recording for its Skype users on Android, iOS and Mac platforms. The built-in feature focuses on video calls, and Skype ensures to combine all participants' video streams.
For example, if it's a two-person call, a split screen view of the call would be displayed during recording.
The feature was earlier provide to people who used the 'Content Creator' mode. However, now it is available to people all across the globe. When a user begins recording, all other members in the call also get the alert. Also to be noted, Microsoft keeps the recording only for 30 days on its cloud.
However, users have a choice to download a copy locally in MP4 format any time during that period. Users can access and share the recordings from Microsoft's cloud via a Windows, Mac, iOS, Android or Linux device within 30 days.
So here is the procedure to record calls on Skype?
How to Record Skype Call On Desktop:
Step 1 – Select Skype and begin a call.
Step 2 – Click on the '+' sign at the bottom of the screen.
Step 3 – A popup menu appears with the option to click 'Start recording'
Step 4- Select the 'Start recording' option.
How to Record Skype Call On Android and iOS: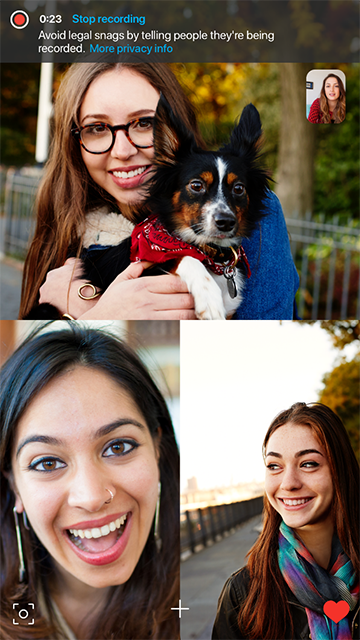 Step 1 – Open the Skype app and enter into a call.
Step 2 – While a call is going on you need to tap on '+' sign.
Step 3 – After that, you have to click 'Start recording' option.
Kindly note, as soon as someone hits the record button, everyone on the call is notified that the call is being recorded. After call gets over, the recording is processed and then it appears in each user's chat timeline.
Read Also: How to record calls using Truecaller app in-built feature
Additionally, you can also save a call recording locally on your smartphone or desktop. You have to follow below methods:
For saving call recording on mobile, hold down on the call recording in the timeline and then tap the save option. This process helps in downloading the file and saves it to the phone's camera roll.
For saving from the desktop you need to click on 'More options'. It can be seen as the three vertical dots placed on the right of the recording.
There is also an option to share the recorded call. This is how you can share it:
Share Skype Recorded calls For Desktop
Step 1 –You need to select the three-dot 'More options'
Step 2 – Further click on 'Forward' option to send it to single or multiple users on Skype.
Share Skype Recorded Calls For Mobile
Step 1- Tap and hold the recorded call
Step 2- It is automatically saved in your chat after the call gets over.
Step 3- Next click on 'Forward' option to share the call.
Also, call recording is only available on the latest Skype version 8, so users still clinging on the deprecated Skype Classic version 7 will need to upgrade to use the feature or rely on third-party plugins.
Read Also:
Introducing Skype call recording – now you can save your memories forever
How To Automatically Delete Emails In Gmail? – Learn It Here