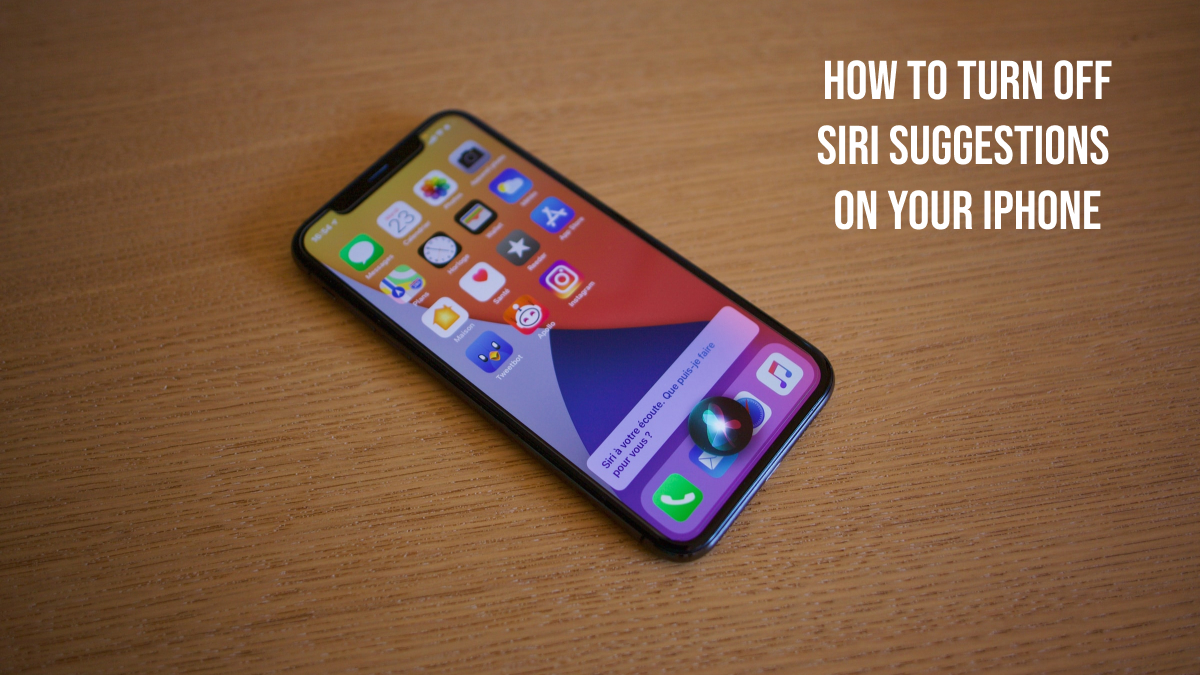 Siri for iPhone is such a great utility that allows you to speak and find almost everything you need. You just have to say "Hey Siri" and it starts listening to you. Siri can help you make a call, send a text, look for a location and a lot more without even touching your iPhone. You can also ask it different kind of questions. Siri doesn't only answer your queries but it also sends you app recommendations and actions. Which is a good thing but sometimes it feels irritating! For example, If you use Roku app after work, Siri will start suggesting it on your iPhone's lock screen around that time. Today in this article we will tell you how to turn off Siri suggestions on your iPhone in 2023.
How to Turn off Siri Suggestions
Follow the below mentioned steps to turn off Siri Suggestions:
Go to your iPhone or iPad's Setting app and select Siri & Search Menu.
Now look for Suggestions while searching, Suggestions on Lock Screen, Suggestions on Home Screen, and/or Suggestions while Sharing. Or something similar to it. Like Suggestions from Apple
In short, just toggle off each and every option under the Suggestions head.
If you want, you can keep one or more toggles active if there is any use case of the same.
Turn off Siri Suggestions for Specific Apps
If you want, you can also turn off Siri Suggestions for specific apps. To do this, Go to Settings and in Siri & Search menu, scroll down and tap the app you want to turn off suggestions for.
When you tap on the app, will find three toggles under a suggestions section. Toggle them off and repeat the same procedure for other apps you want to turn off suggestions for.
How to Turn off Siri
If you want, you can also turn off Siri on your iPhone. Below we have mentioned how to turn off Siri on iPhone:
Head to the Settings app on your device.
Navigate to Siri & Search menu.
Turn off Listen for "Hey Siri" and Press Side Button for Siri.
A popup will appear, select Turn Off Siri from it.
That's it! Hope this will help you and you won't get irritated anymore from those suggestions or recommendations.
Summing Up:
This is how you turn off Siri Suggestions on your iPhone in year 2023.
Read Also: iPhone Screen Moves on its own? Here is how to fix Ghost Touch!