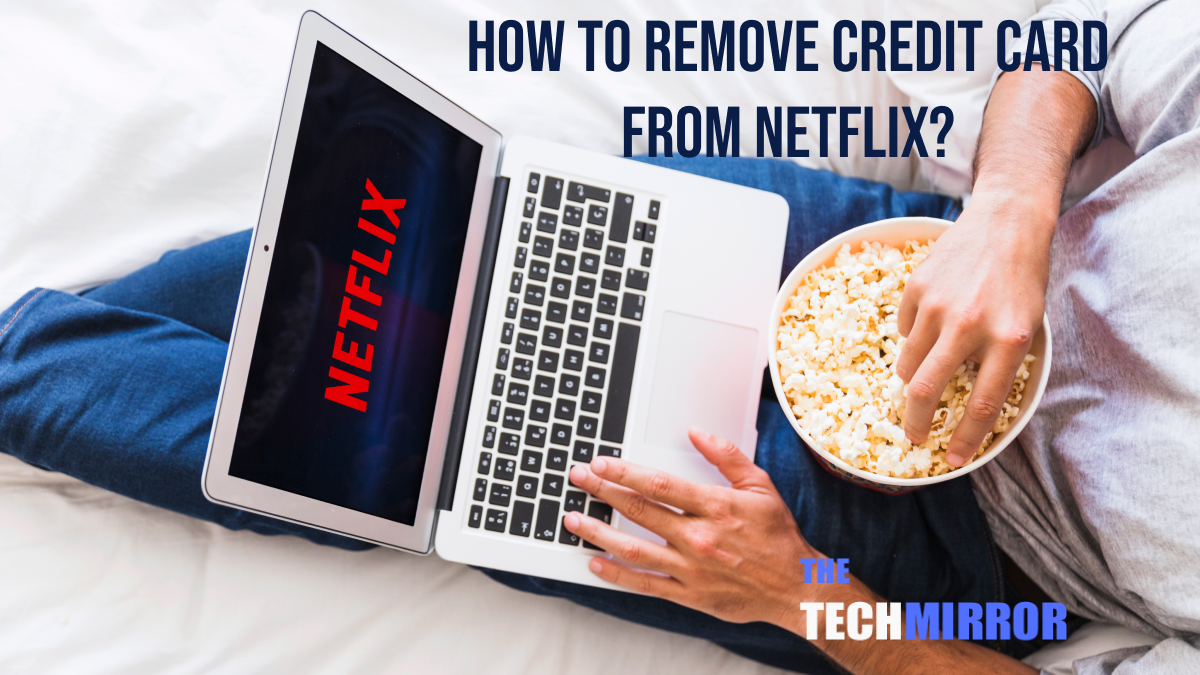 Netflix always offer you something new to discover, with new TV shows and movies added every week! To enjoy these videos on Netflix you need to have an account registered with the platform. Your account must also contain a valid payment method to pay for plans and subscriptions. But what if you want to remove such payment details from Netflix? Let us take you through this reference guide to understand about how to remove credit card from Netflix?
About Netflix:
Netflix is an online video streaming service that allows you the freedom to watch your favorite videos as much as you want, as well as anytime you want to watch.  It has a wide-ranging collection of movies, documentaries, TV shows, anime, in addition to award-winning Netflix originals and more to enjoy on internet-connected device, be it a smartphone, tablet, Smart TV, laptop, or similar streaming device. Besides watching videos online you can also download your favourite shows with the iOS, Android, or Windows 10 app.
Removing Credit Card from Netflix:
To have an access to Netflix's library you must create an account with Netflix, subscribe to it and give your Payment information. It allows users to pay via different payment methods including Local Credit and Debit cards, Virtual cards, Pre-paid cards, or any third party billing services as well.
It is to be noted that once you have added card details while registering a payment method on Netflix, you can't remove it manually. The application does not have any feature which let you to remove your credit card from Netflix's payment methods.
What you can do, conversely, is create a virtual credit card, and add it to the Netflix payment method. Subsequent to that you can now remove the previous payment details.
However, if that doesn't work, you can contact customer support service of Netflix for seeking further help to remove your credit card.
Alternative Method: Removing Credit Card from Netflix by Account Deactivation
As there is no direct way to remove your Credit card from Netflix, you can remove it by deactivating your account. Once the account is deactivated, you will then be able to remove the payment method, be it the credit card or other.
By the time your Netflix account is active, you have no permissions to remove your credit card or debit card from under Payment methods. But if you deactivate the account or cancel the subscription, Netflix will automatically stop charging you every month. Hence, as an alternative solution to your problem of removing your card from under Payment methods, you can cancel or stop your subscription for a time being, i.e.; deactivate your account for a while.
So if you have resolute to discontinue the Netflix subscription, read the next section below to know on how to deactivate Netflix account and then after removing your credit or debit card.
Deactivate your Netflix Account
Netflix is quite flexible in its operations, as it has no annoying contracts and no commitments imposed on users. You can easily cancel your account online in just a few clicks. To your advantage, users are not charged for any cancellation fees to deactivate account. To do so you are required to perform following steps:
Open Netflix via a web browser on your device.
Click Profile icon provided at the top right corner.
Select Account from the dropdown.
Find Cancel Membership option underneath Membership & Billing, and click it.
A screen will appear to confirm by asking you if you are sure you want to cancel your membership. To continue, click Finish Cancellation.
Select an option as to why you want to cancel your subscriptions and enter it to confirm.
Once you have deactivated your account, to remove payment information, you will have to contact customer care.
Note: Even following the process of deactivating the account, your Netflix account would still be valid for another ten months. This means at any point of time within those ten months you can restart enjoying Netflix with no need to register again with Netflix.
Summing up:
As answer to the question; how to remove credit card from Netflix, there is no possibility to do it up straight. It can't be done manually, the alternative way to get credit card removed from Netflix is to deactivate your account and then proceed to call customer care.
Read Also:
How to turn off subtitles in Netflix permanently?
7 Methods To Fix Netflix Audio and Video Out of Sync