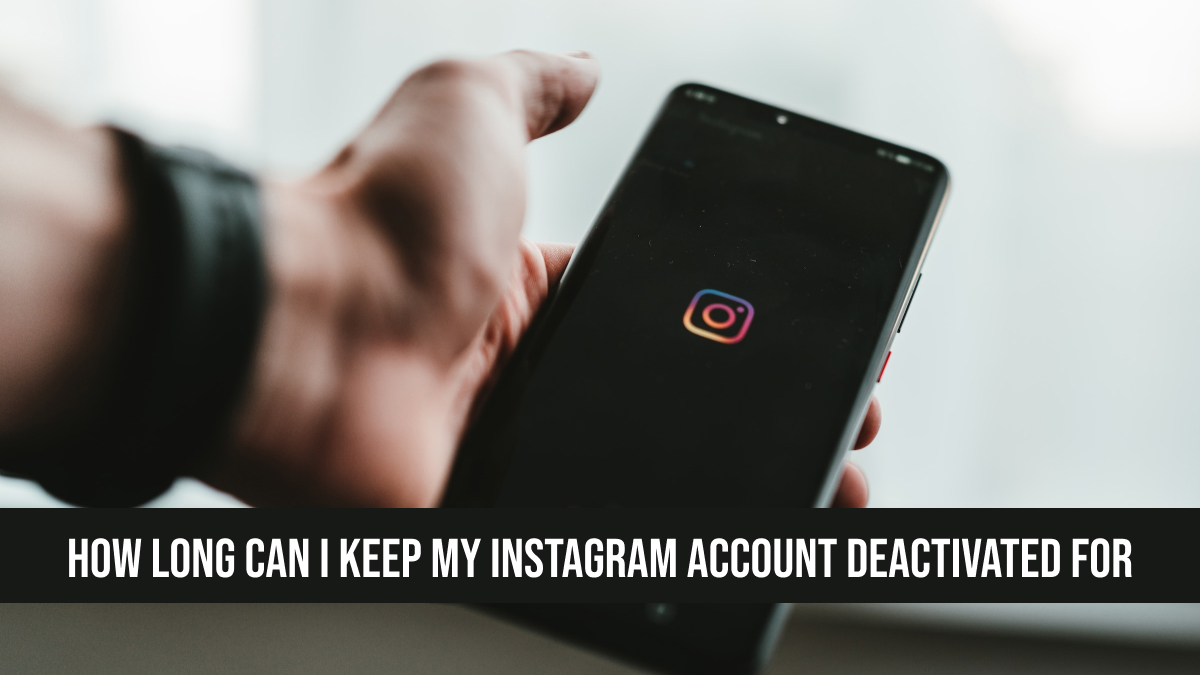 Instagram is a photo/video sharing platform that offers a lot of features that are catching attention of today's teenagers. It has become a full fledged social media network where you can connect with people, have conversation with them and also you can make video or voice calls with them. The new generation has become so much addictive of IG that they keep scrolling their feed all day long. Yeah there are many benefits, opportunities on Insta but sometimes you might be looking for a break or may be you want to get rid of those online bullies or you want to focus on your studies or something else. To stay away from Instagram, people deactivate their accounts and focus on whatever they want to do. But, a question here arises that how long can I keep my Instagram account deactivated for? If you also want answer for this question, you have come to the right place because today we will tell you everything about it and also give you alternatives of it.
How Long Can I Keep My Instagram Account Deactivated For?
Let's not waste your time by providing you with the steps on how to deactivate your Insta account. Because we know that you already have an idea of doing so that's why you have come across this post. So, the correct answer for your question how long can I keep my Instagram account deactivated for is, you can keep it deactivated for as long as you want.
Yeah! You read it right! There is no limit set by Meta and they won't delete your account if you keep it deactivated for a specific period of time. As soon as you want to get back to Instagram, you can login to it using your credentials and you will see your posts, reels and messages where you have left them.
If you're deactivating your account if you want to focus on something, you are good to go! But, in case you have to deactivate your account just because someone is torturing or bullying you online, below we have mentioned the alternatives to get rid of them.
Block them all!
If someone is trying to bully you, using abusive language or is blackmailing on something, just go ahead and block them! This way you will get some mental peace and also they will no longer be able to contact them. Also, keep in mind that you should also block each and every person who is in contact with that person. So, they won't tell them that you are still using IG!
Change username
If the person is still creating new IDs and trying to message you again and again, you can change the username of your account. This will keep you away from them.
Register a complaint
Authorities do really care about us! Don't be afraid of lodging a complaint against such people.
That's it! Hope this will resolve your problem.
You may also like:
Instagram Voice Messages Not Playing or Sending in 2022
How To Find Link In Bio On Instagram
Here's How To Find Someone On Instagram