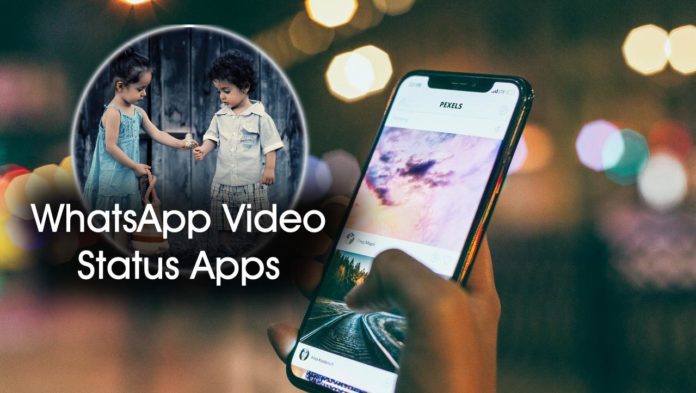 Sometime back it was believed that WhatsApp status was limited to adding a few lines in the form of texts. Even people could use emojis. However, things changed in 2017. It is understood that people mostly spend their time on Whatsapp. Hence, WhatsApp introduced a new feature of Whatsapp status similar to that of Snapchat which is known as stories. Users were now able to add pictures and videos too. But this was not enough. Whatsapp wanted users to make their status look unique. Hence, there is a large number of applications which started evolving to provide users with different variety of video statuses. Users can now not only enhance their status but even share it with a large number of people. It has become the latest trend.
Hence let us check out the best 3 Whatsapp Video status apps which are filled with several features and options.
BARFI – Video Status 2019 & Status Downloader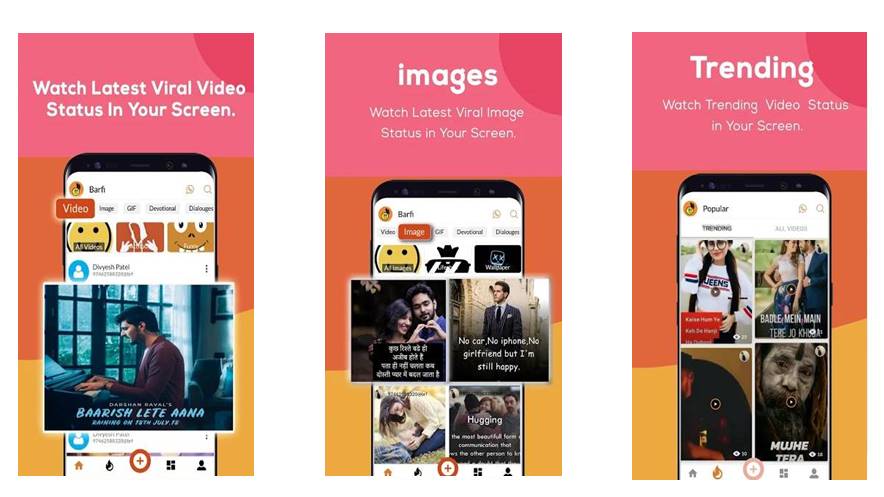 Download App
Next in the list is Barfi Video Status app. Those who are looking for trending short videos or want to express their mood in an effective manner, Barfi is the app for them. HD full-screen video status are much in demand and thus, Barfi app helps you with the same. The videos which you share will look amazing on all kinds of devices. Not only that, there is chatting facility too. Hence, this way you can share your videos and get the reviews from your friends. The best app to interact with your friends.
Also, just like social media apps, you can get likes and comments too. Although you may find the videos are compact in size, there is no compromise done with the quality. This app has an amazing user interface and you can access all the features smoothly. Compare to the above app, this app provides you with the option to add offline status to the app. Add the media content which you want to share with other users.
Read Also: How to read deleted messages on WhatsApp
Addition to that, you can even find memes, quotes, and wallpapers to impress your friends. Save the video which you like in your SD card so that you can post it later. Another unique feature of the app is that you can convert your favourite song into Whatsapp Video status and post it. There is an option to upload as many videos as you like.
YoYoStatus 4 Love- Full-Screen Video Status 2019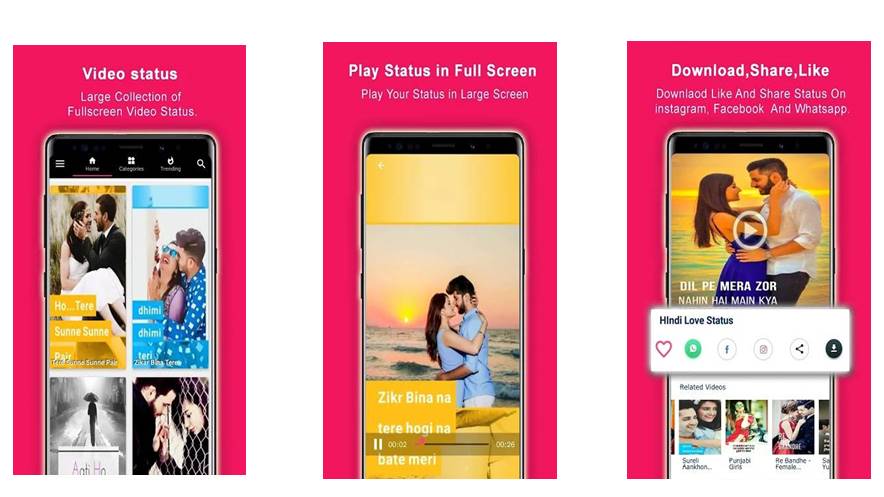 Download App
As the name suggests, the app consists of a huge collection of full-screen video status in different categories. You get the option to directly share the videos on Whatsapp or any other social media. Hence, it saves a lot of time of the user and makes it easy for you to update the video anytime.
You can even download the video from Youtube and save it. For music lovers, there is a huge song collection list. Moreover, you will get a perfect dose of the latest WhatsApp video status which you can, later on, share with your friends. YOYO status 4 love comes with serves which can download videos quickly.
Also, you can save and share the videos which you like on Youtube. In addition to that, it gives you the option to download the status of your friend. You get numerous videos in different languages like Hindi, Gujarati, Tamil, Bhojpuri and more.
The highlight of the app is the HD full-screen video status which makes your video look beautiful in all aspects. To look for trending songs or videos, you need to scroll down or use the search button.
Full Screen Video Status 2019 – DingDong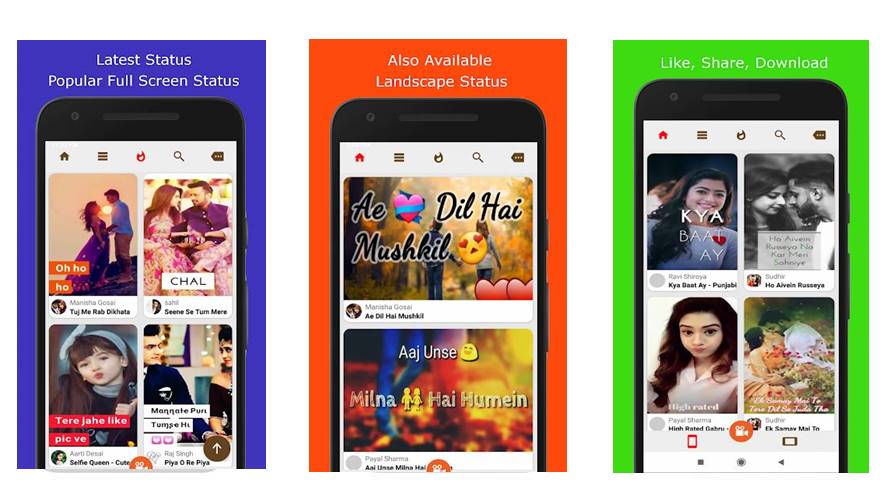 Download App
If you love to have video status than this app is the one you must definitely try. It is majorly a game-changer app which will provide you much more than just music videos. You can find short videos which are of just 30 seconds. Also, with Ding Dong Video Status creator app users can create quick videos. To share it with more people, you can post the videos on social media.
It consists of videos from different categories and these categories are updated on a regular basis. Also, you are able to search on various topics using a wide variety of keywords like shayaris, quotes, birthday wishes, movie songs, and festival images. The app provides pictures and text too. The app is free as you do not have to pay for anything while installing. Apart from that, the app consists of videos in various languages. You can also save the videos of your choice.
The app is good for entertainment purpose as it has all kinds of videos starting from romance to comedy. You get filtered collection and reach a large number of people with the latest videos. Also, get the recent status from your friend and download it using the status downloader feature.
What more, you get the videos downloaded quickly as the app has great server speed.