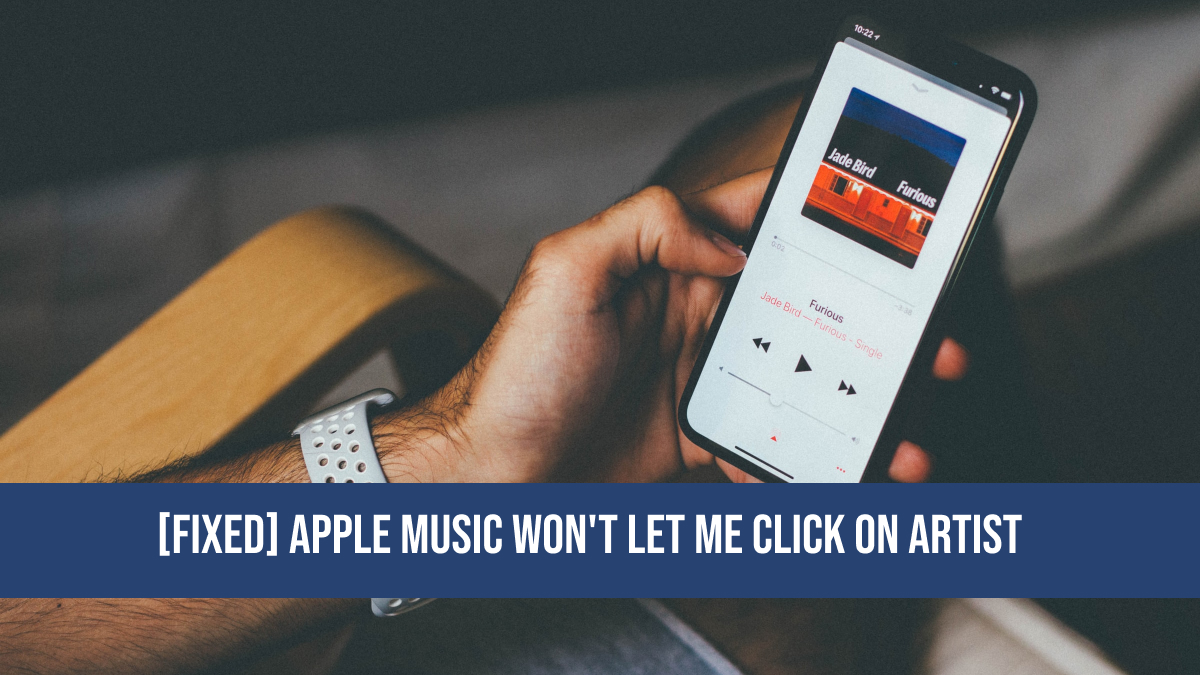 If you're an Apple user, your first choice for listening to music is always Apple Music. Thanks to its spatial audio and different features that makes it better. Most of the music albums are first made available on Apple music and some of them are exclusive for Apple Music only! You can create playlists, listen to your favorite songs and also download them. There are multiple qualities of music you can select and stream from on Apple Music. Also you can play songs of a particular artist directly from the app. But, what made you come to this page is your question "why Apple Music Won't let me Click on Artist?" Worry not you have come to the right place and today we will help resolve this issue.
Fixes for Apple Music Won't let me Click on Artist
Here we have complied a list of solutions that you can give a try when you click on an Artist name and the apple music app takes you to nowhere.
#1 Sign out and Sign in Again
This is a verified solution from Apple customer care. All you need to do is, logout from your Apple ID and sign in again. You can tap on Settings > iTunes and App Store > Tap your Apple ID and choose Sign Out to log out from Apple Music. To sign in again, go to Settings and then iTunes and App store, enter your Apple ID and password. That's it! This will probably fix your issue, but if you're still having the same problem try the next method.
#2 Perform a Force Restart
A force restart can fix any glitch that is causing this issue. To perform a force restart, you can press and quickly release volume up, then volume down button, then press and hold the side button. Release the button when Apple logo appears. This method works on iPhone 8, iPhone SE (2nd generation and later), iPhone X, iPhone XS, iPhone XR, or any iPhone 11, iPhone 12, or iPhone 13 models.
On your iPhone 7, press and hold volume down and sleep/wake button at the same time. Wait for the apple logo to appear and release.
To force restart an iPhone 6 and iPhone SE (1st generation), you need to press and hold both the Sleep/Wake button and the Home button at the same time. When the Apple logo appears, release both buttons.
#3 Update your iOS
Check if there is an iOS update available for your device. There are many people who do not update their device. That is why they face problems using some apps. Go to Settings > General > Software Update to check if an update is available for you.
#4 Contact Apple Care
If nothing works, you should directly get in touch with Apple care. They will be more than happy to help you resolve the problem.
Read Also: