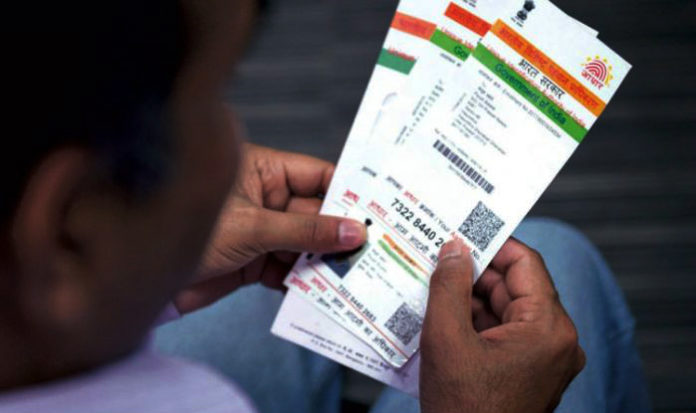 A few days back Supreme Court had given its verdict regarding Aadhar Card, still, many government services are legitimately linked with Aadhaar for the purpose of identity proof. Hence, in such case it is mandatory to keep all information in your Aadhaar updated.
With the help of UIDAI it has become easy to update Aadhar card details, both online and offline.
Here is a brief snapshot of how you can rectify or update your address and mobile number in your Aadhaar card:
Steps to update your address in Aadhaar Card:
First, visit UIDAI's Self-Service Update Portal (SSUP)
Select language and select "Update Address in your Aadhaar"
Once read the instructions properly and tap on the "Proceed" button.
Next, login with your your 12 digit Aadhaar number.
The text verification code has to be entered next.
Next, click on Send OTP button.
OTP on a registered mobile number will be sent.
Login using that OTP to your Aadhaar account.
Next to update address enter your Residential address as an address proof.
Further select 'Submit Update Request' button and you can move ahead with the declaration.
Update the scanned copy of the document required and select the submit button.
Choose the BPO service provider.
Hence, your Address update request is further accepted, and thus an acknowledgement slip having an Update Request Number (URN) is issued to you.
Read Also: 10 Awesome Things Android Can Do That iPhone Can't
Steps to update mobile number in Aadhaar Card:
Go offline and visit your nearest Aadhaar Enrolment Center (Search Nearest Aadhar Enrolment centre using this website [appointments.uidai.gov.in]).
You will have to fill in an Aadhaar Update/Correction Form and submit the same.
Next, submit an existing government ID proof, and verify your biometrics.
You will be issued handed over the acknowledgement slip containing the URN.
To avail, the service a fee of ₹ 25/- has to be paid.