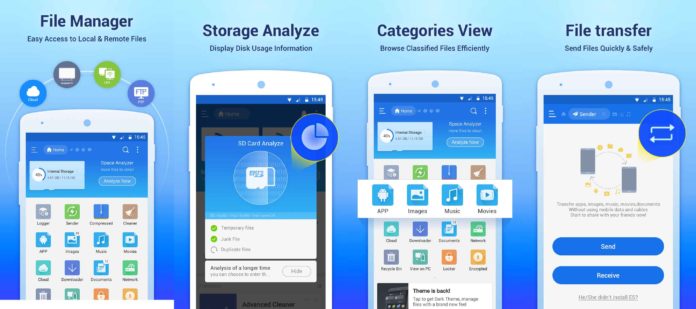 Various file explorer app are there in market and ES File Explorer is the one which people has preferred a lot for many years. It had features which gave good results and is also free.
However, as per the recent findings through users, ES File Explorer has lost its popularity. It has been found that there are some spyware issues and even bloatware has also affected the user experiences.
But don't worry, as there are numerous alternatives for ES File Explorer now existing in the market for Android.
5 Best File Manager apps for android:
Asus File Manager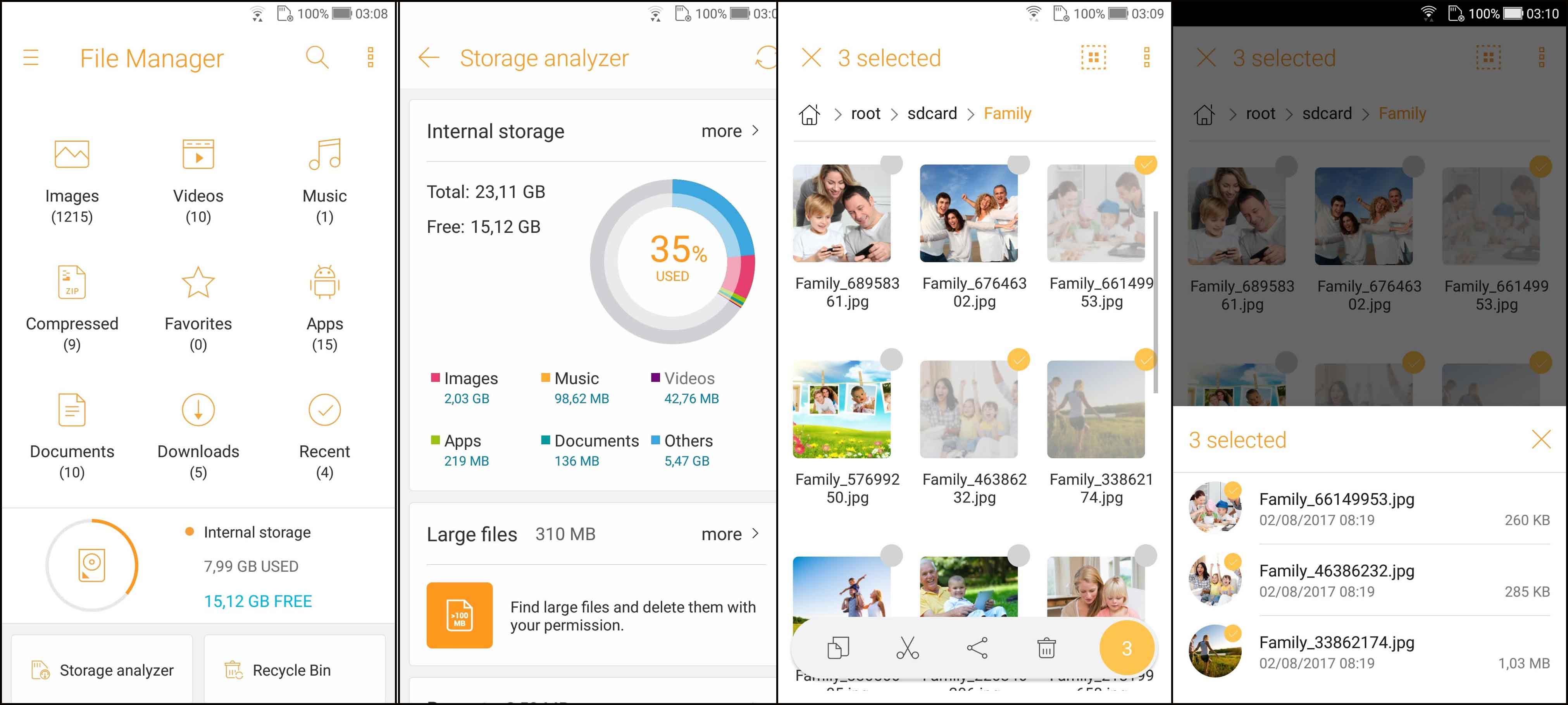 You can manage your files, wherever it is stored, with ease using this file explorer. It can keepsake all the files whether it is in device memory or local area network.
Read Also: Best Download Manager Apps for Android
One can save, delete, rename, share and even browse the files stored in internal or external storage. You can manage files via local area network or SMB. You can even streamline multimedia files using the account in your cloud storage such as in Google Drive, Dropbox and such.
Also, there is an option to compress files which can save the disk space.
Download Asus File Manager From: Play Store
FX File Explorer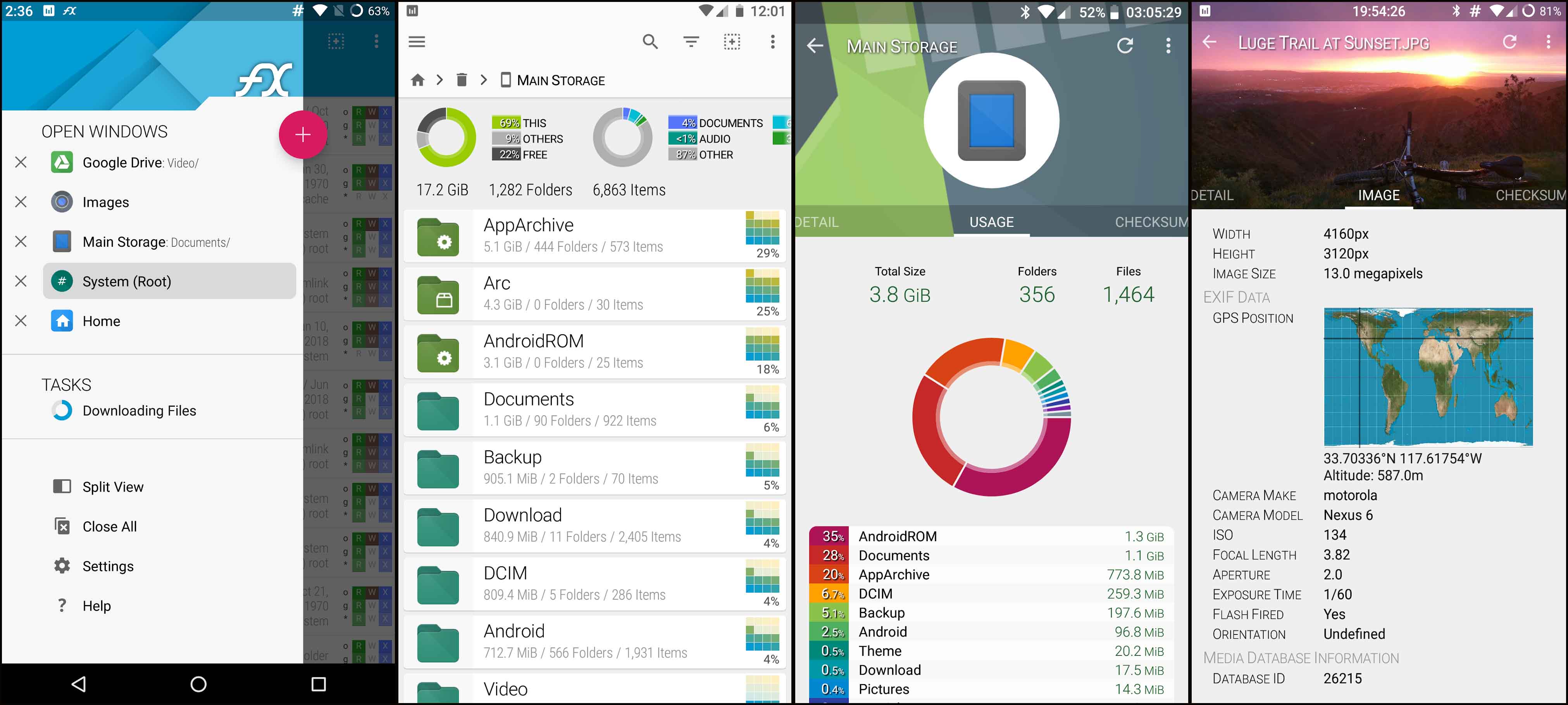 It is an app like ES File Explorer with thumbnails giving a rich and vivid look. It consists of material design UI and supports SMBv2. Using wifi direct one can easily transfer files from one phone to other phone.
Also, there is an NFC option to connect phones through their back. You can view two windows at once. It has built-in editing features such as text editor, image viewer, binary viewer and many more. One can also view size and content of the folder in usage view. Overall it's a good app to safeguard privacy.
Download FX File Explorer From: Play Store
File Commander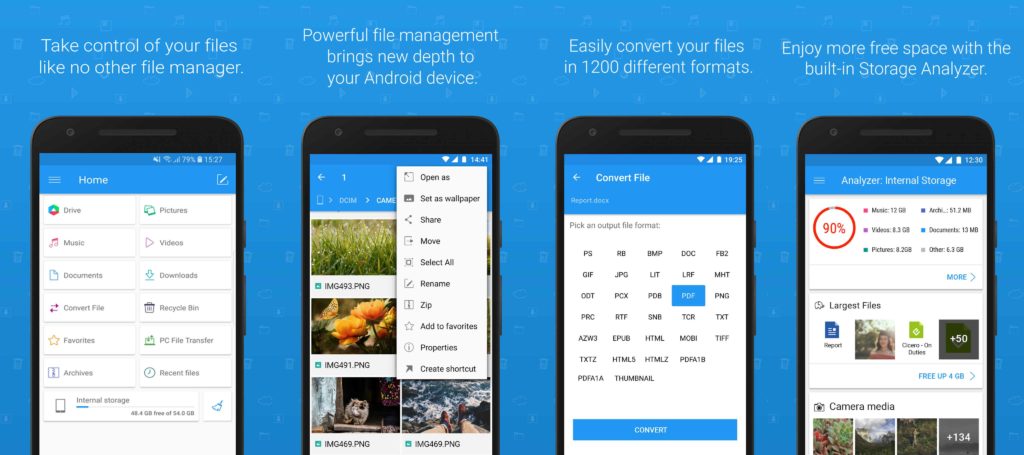 It is a very useful and efficient file manager app which has an amazing interface. One can manage various files with its storage analyser feature. This tool helps to keep check on internal and external storage.
You can convert the files into various formats and also secure them with Secure Mode. The home screen is also customized. It dose not have the feature of multitasking, but you can copy and move files in background screen.
Download File Commander From: Play Store
Solid Explorer File Manager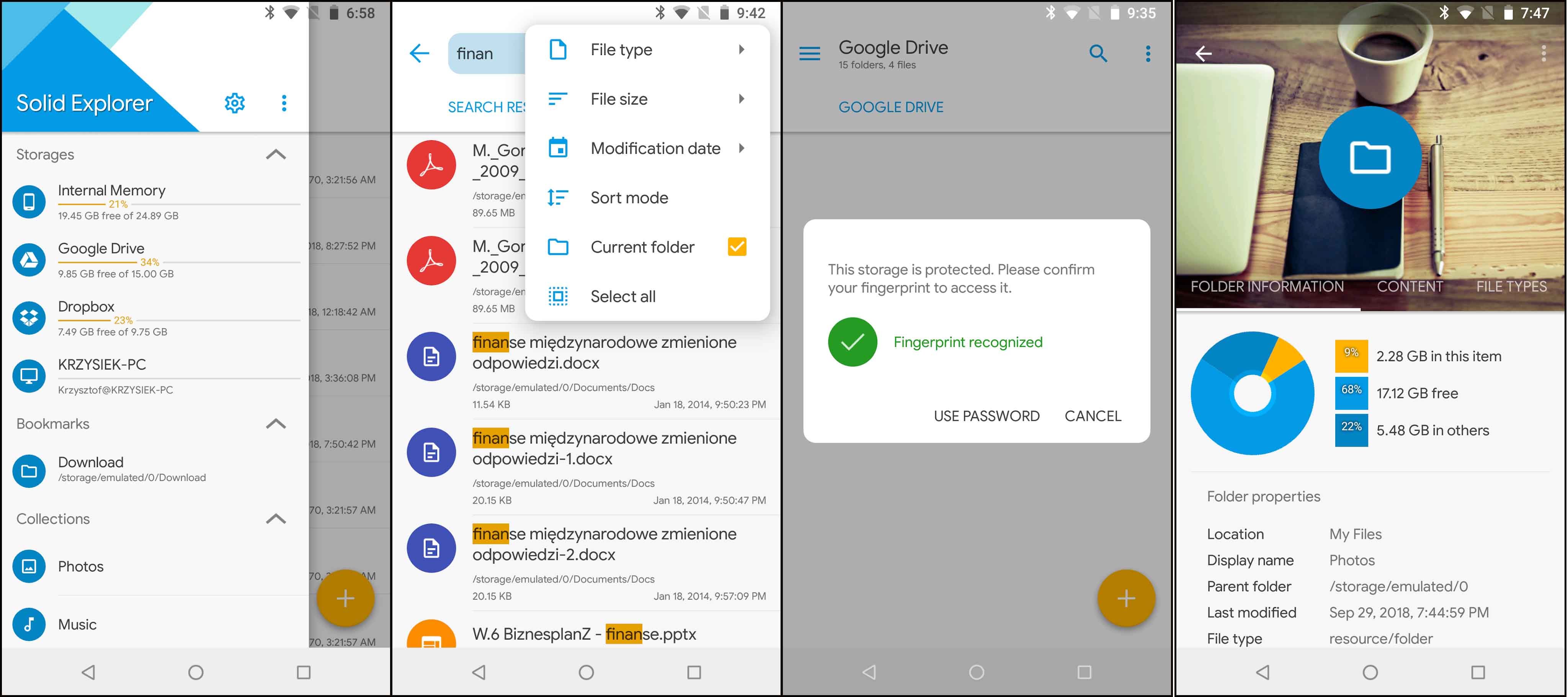 This is a file manager app which has great material design UI and is an app like ES EXPLORER bringing in its features such as cloud storage, sharing files on the network, recycle bin etc.
It has also security option to encrypt and hide files. It has an amazing option of splitting the screen in landscape form. App can be customized also.
Download Solid Explorer File Manager From: Play Store
File Expert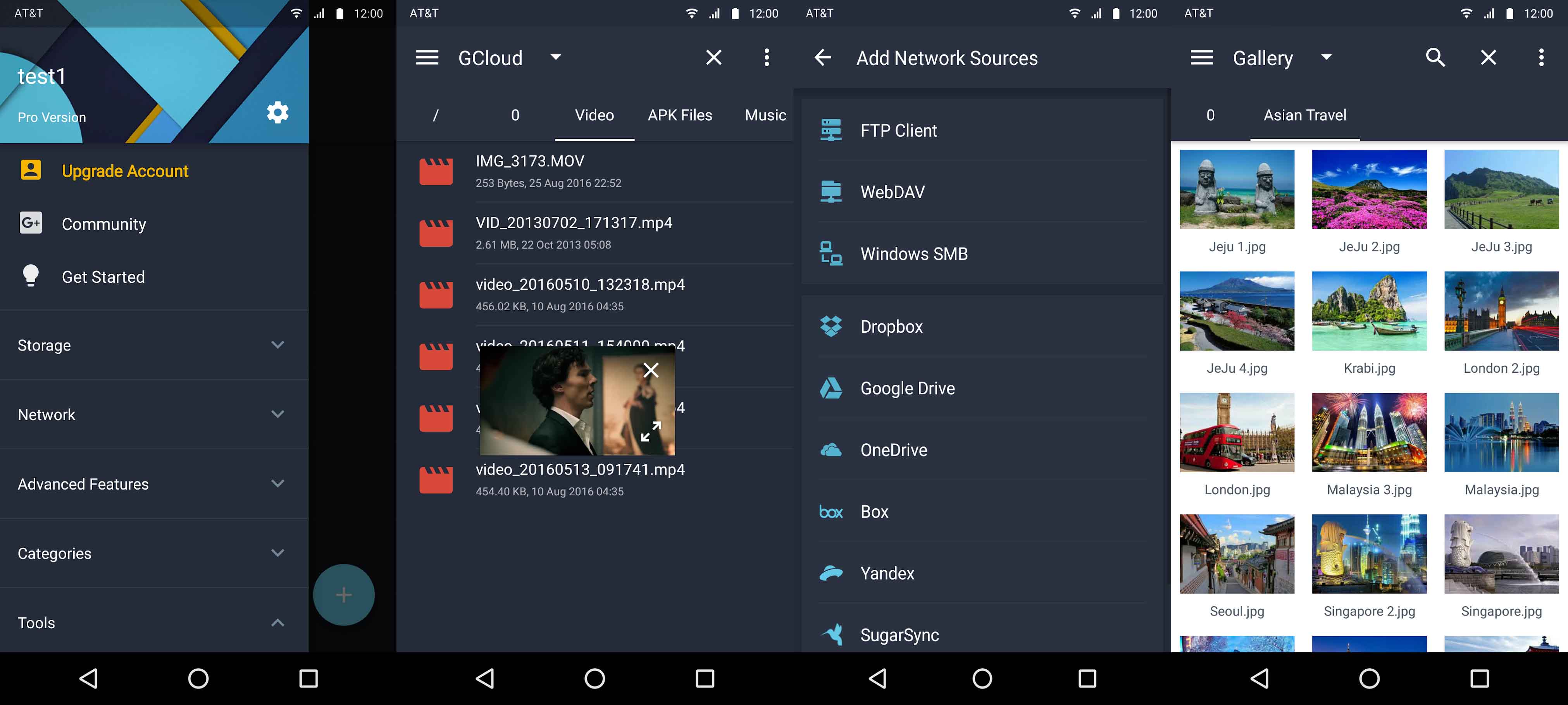 In this file manager app you will have advanced features also. Homepage customization, recycle bin, cloud storage are already there. But apart from that app has safebox to secure personal files, memory manager, wireless printer feature and much more. You can easily locate files with simple interface. There are plugins to improve usage of app.
Download File Expert From: Play Store
Ending Remarks
ES FILE EXPLORER is popular tool to get great file manager experience. However, the loopholes in this app canlead you to explore the above mentioned apps similar to File EXPLORER with some advanced features.
Thus, now you have got some great alternative apps in its place to choose from.