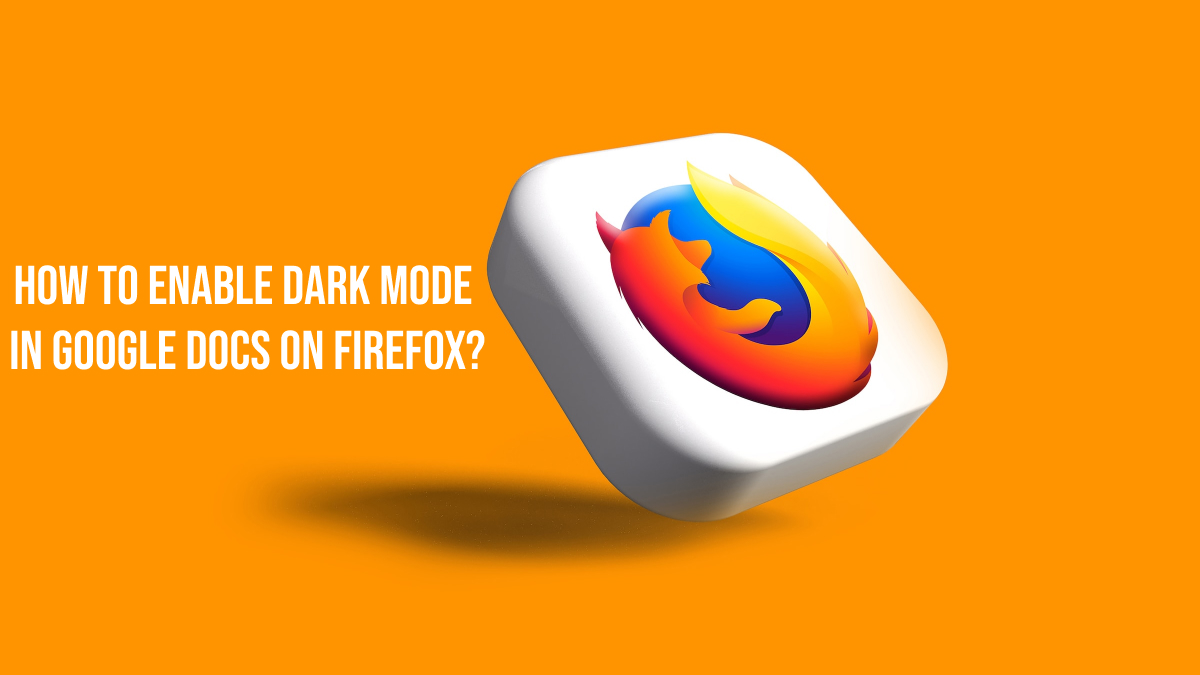 Google Docs is one of the best online word processors. The Google Docs included as a part of the free, web-based Google Docs Editors. It also includes Google Sheets, Google Slides, Google Drawings, Google Forms, Google Sites and Google Keep. The biggest advantage of using Google docs is you don't need to download anything. Everything takes place online, and you can access your documents from any device, anywhere in the world. Nowadays people work till late night, and the long exposure of the white and bright screen can damage your eyes. If you are working on Google docs, you might be looking for a way to enable dark mode on Google Docs on Firefox. Basically dark mode reverses the colors of the text and the background, that will reduce the pressure on your eyes. Here is how you can do that.
How to Enable Dark Mode in Google Docs on Firefox
Nowadays most of the apps have a dark mode which is really helpful to everyone. About the dark mode some experts say it's easier and healthier to read text against a dark background as it reduces eye strain, while other studies arrive at the opposite conclusion. We can enable the dark mode on the Google docs on Firefox browser also. If you want to add dark mode on the google docs you can enable it with these easily steps:
On your computer open the Firefox browser
At the top-right corner of the screen click on the Menu button.
Next, Click on the Add-ons and Themes option in the drop-down menu.
Then, in the search bar at the top of your screen, type Dark reader.
Under the search results, select the first extension, Dark Reader offered by Alexander Shutau.
Select Add to Firefox from the box with basic information about the extension.
Dark Reader will ask permission to access your data on all websites. You have to give all the permissions to enable the dark mode. Select Add.
You will be notified in the top-right corner of your screen that the Dark Reader extension was added to your browser. Click Okay.
Read Also: