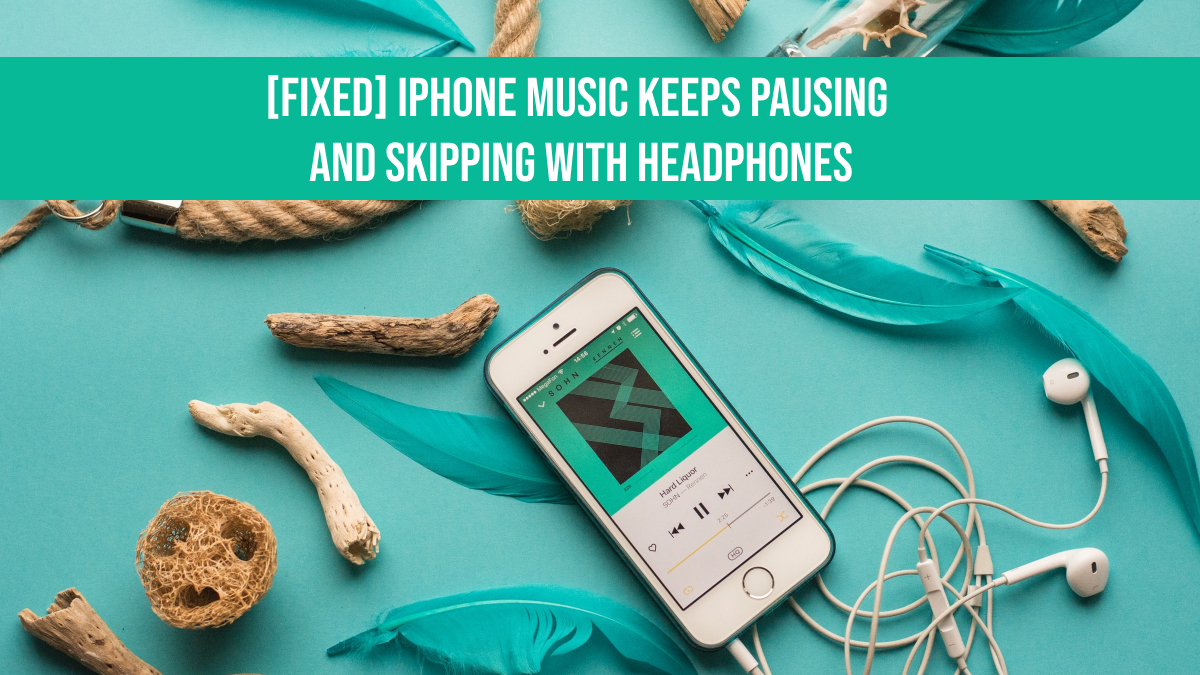 Apple music on iPhone is worth subscribing for because of its quality of music and spatial audio support. If you have listened to a song on Apple music, you just won't be satisfied with other music platforms. But, no matter how good a product or service is, there are always some issues. If you're someone who is facing troubles with Apple Music and your iPhone Music Keeps Pausing and Skipping With Headphones, here is how to fix it in 2022.
How to fix iPhone Music Keeps Pausing and Skipping With Headphones
Below we have mentioned a comprehensive list of troubleshoots that you can give a try and fix the apple music keeps pausing issue.
1. Check for Connectivity Issues
The first thing you should do to fix this problem is, look for connectivity issue. You can if your mobile data is working fine or is there a problem with your Wi-Fi network. Turning on & off Airplane mode will fix data connectivity issue and restarting the router will fix your Wi-Fi connectivity issues. Also you should check if there are some problems with Apple Music server. You can go to Apple's System Status page on internet and check status of Apple Music.
If your connection and Apple Music servers are working fine, try our next soutions.
2. Force-Quit Apple Music
A minor bug could cause these kind of issues and restarting the app will resolve such problems. Follow these 2 steps to force close Apple music and launch it again.
Swipe up from the bottom of your iPhone's screen to launch Recent Apps / App Switcher.
Drag and drop the Apple Music app to top to force quit it. Now relaunch the app and see if everything got fixed or not.
3. Restart your iPhone
A simple restart could make a tons of internal glitches go away. You can restart your iPhone by following below mentioned steps –
Head to Settings of your iPhone.
Go to General Settings.
Scroll Down and Tap Shut Down to turn your iPhone off.
Now hold the lock/power button to turn it on.
4. Disable Low Data Mode
Yeah we know that its a great feature to save your data. But, it interferes with functionality of apps and might cause trouble for applications that require an internet connection.
To disable low data mode on iPhone, follow these instructions :
Head to Settings and than Wi–Fi.
You will see an Info (i) icon next to the network you're connected with. Just tap on on it.
Now Turn off Low data mode.
If you're on a mobile/cellular data network, follow the below mentioned method.
Jump to Settings and than Mobile Data / Cellular.
Tap Mobile Data Options / Cellular Data Options.
Turn off the Low Data Mode.
5. Disable Battery Saver or Low Power Mode
The Low Power Mode on your iPhone could be helpful to save battery of your device. But, it usually restricts apps running in background to achieve a day long battery life. Maybe this battery-saving feature is culprit behind your Apple Music keeps pausing? You can fix it by disabling Low Power Mode. To do so, follow the below mentioned steps –
Head to Settings and Tap on Battery.
Turn off Low Power Mode.
6. Turn Off Automatic Ear Detection in AirPods
The random pauses on Apple Music might be because of Automatic Ear Detections feature. You can turn it off by following :
Go to Settings > Bluetooth and Tap (i) next to the connected AirPods.
Turn off the Automatic Ear Detection and you're done!
The above methods will surely help fixing the iPhone Music Keeps Pausing and Skipping With Headphones. If you're still facing the issue after trying everything, we recommend you to download the music album/song you want to listen or delete and redownload if you already have it on your device. You can also try resetting network settings.
FAQs
Why does my music keep pausing with headphones iPhone?
It might be because of problem with Automatic Ear Detections or there is some issue with your headphones.
Read Also: