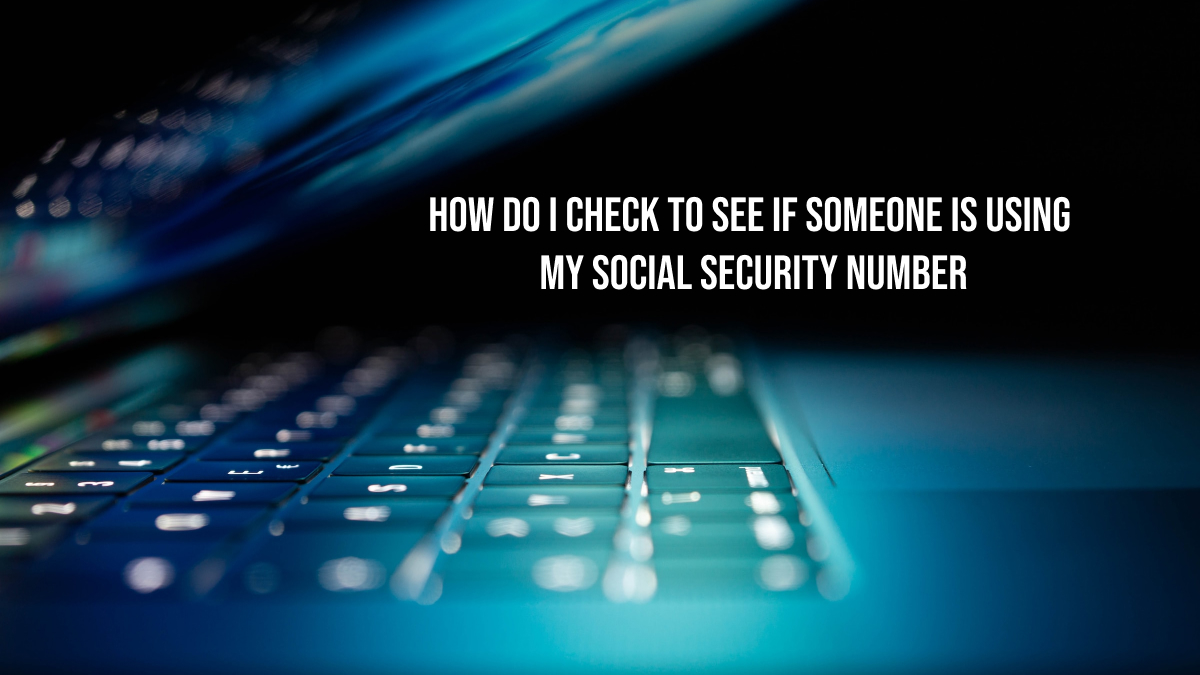 Your social security number (SSN) is a critical piece of information that can be used to commit identity theft. If someone has access to your social security number, they can use it to open new credit accounts, apply for loans, and even file tax returns in your name. Therefore, it's essential to monitor your social security number to ensure it's not being used without your permission. Here's how to check to see if someone is using your social security number:
How Do I Check to See if Someone is Using My Social Security Number
Check Your Credit Report
Your credit report contains a detailed record of your credit history and can alert you to any unauthorized accounts or loans opened in your name. You can obtain a free credit report from each of the three credit bureaus (Equifax, Experian, and TransUnion) once a year by visiting AnnualCreditReport.com.
Monitor Your Bank Accounts
Regularly reviewing your bank account statements can help you identify any fraudulent transactions. Look for purchases or withdrawals that you didn't make and report any unauthorized activity to your bank immediately.
Sign Up for Identity Theft Protection Services
There are various identity theft protection services available that monitor your social security number and alert you to any suspicious activity. Some popular options include LifeLock, Identity Guard, and IdentityForce.
Check Your Social Security Earnings Statement:
The Social Security Administration (SSA) sends an annual statement that lists your earnings history and estimates your future benefits. Reviewing this statement can help you identify any earnings that aren't yours.
Read Also:
What Happens When Your Instagram Account is Disabled
What Happens When Your Instagram Account is Disabled