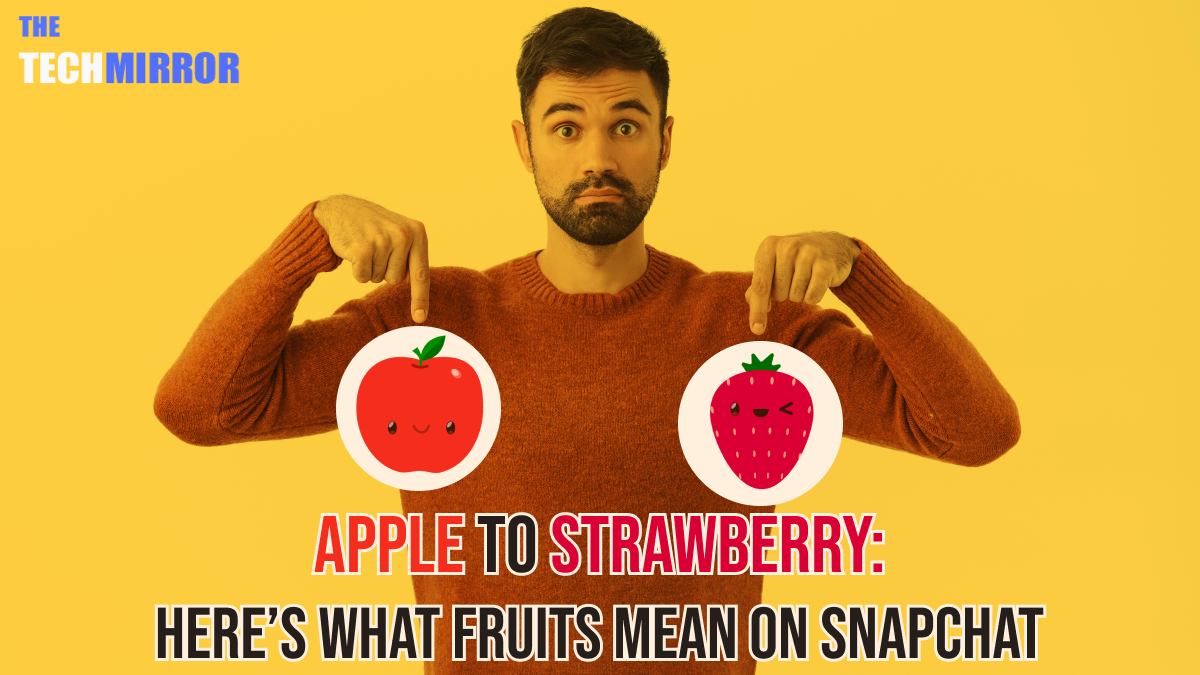 Snapchat is among the trendiest social platform packed with plenteous symbols and icons. While each of the symbols conveys a certain message, the active users over time have devised some indigenous meanings for them. Apparently you might have come across a fruit thing on Snapchat and be in awe that why someone is posting fruit on Snapchat?
Of course as a participant of this Snapchat fruit game, you should know as if what does a particular fruit represents. Thus, you must keep reading forth to have an absolute understanding of what fruits mean on Snapchat. So here you go…..
Why Are People Putting Fruits On Snapchat?
As an answer to this, Snappers (as referred to Snapchat users) have discovered pretty unique way for making their relationship status goes public on Snapchat with the use of fruits emoji.
Emojis have always been an entertaining and cheerful way to express one's self. To no surprise these small symbols speaks quite loud about a person's feelings and emotions; they can even be a symbol of relationship status.
Unlike Facebook, where users are provided with options like Single, Married, It's Complicated, which depicts their relationship status, Snapchat users, place fruits to express it. In fact Fruit emojis are used by Snapchat users as a means to put into words their relationship status.
Nonetheless, posting fruit emoji on Snapchat does not necessarily mean that a person is giving a hint about relationship. Perhaps that user may be new to Snapchat and in all possibility is unfamiliar with the trend and might have aimlessly added a fruit emoji.
What Does Fruits Mean On Snapchat
Social media users have many form of imagery or secretive representation of things, one of such thing is relationship status fruit on Snapchat. Evidently, the Snapchat fruit usage purpose commenced soon after Christmas 2016, when an unknown group of some teen girls went on to initiate this game. Their purpose is to confuse boys and other people around on whether they are single or dating someone.
The fruit emojis that usually appears next to the Profile name indicate that the Snapchat user has determined to go public about their relationship status.
Using fruit emoji on Snapchat is just an informal and a witty way to disclose your relationship or lack of one.  An assortment of fruits is used to give you an idea about a distinct relationship status. Nonetheless, if you want to be acquainted with what does different fruit mean on Snapchat, take a glance at the list of fruit with relationship status linked to it.
🍏 Apple: Engaged
🥑 Avocado: I'm the better half
🍌 Banana: Married
🔵 Blueberry: Single
🍒 Cherry: In a relationship
🍋 Lemon: Want to be single
🍍 Pineapple: It's complicated
🌰 Raisin: I want to get married to my partner
🔴 Raspberry: I don't want to commit
🍓 Strawberry: Can't find a right match
Conclusion:
If you've been seeing people using a cherry or blueberry on their Profile or Snapchat story, and are anxious to know the reason behind it, this article might have helped you understand what does a choice of fruit emoji utter for relationships in the Snapchat sphere.  
For more of such interesting and informative stuff:
Also Read
Here is a complete guide about Snapchat Face Meanings
Know How Many Times Someone Views Your Snapchat Story