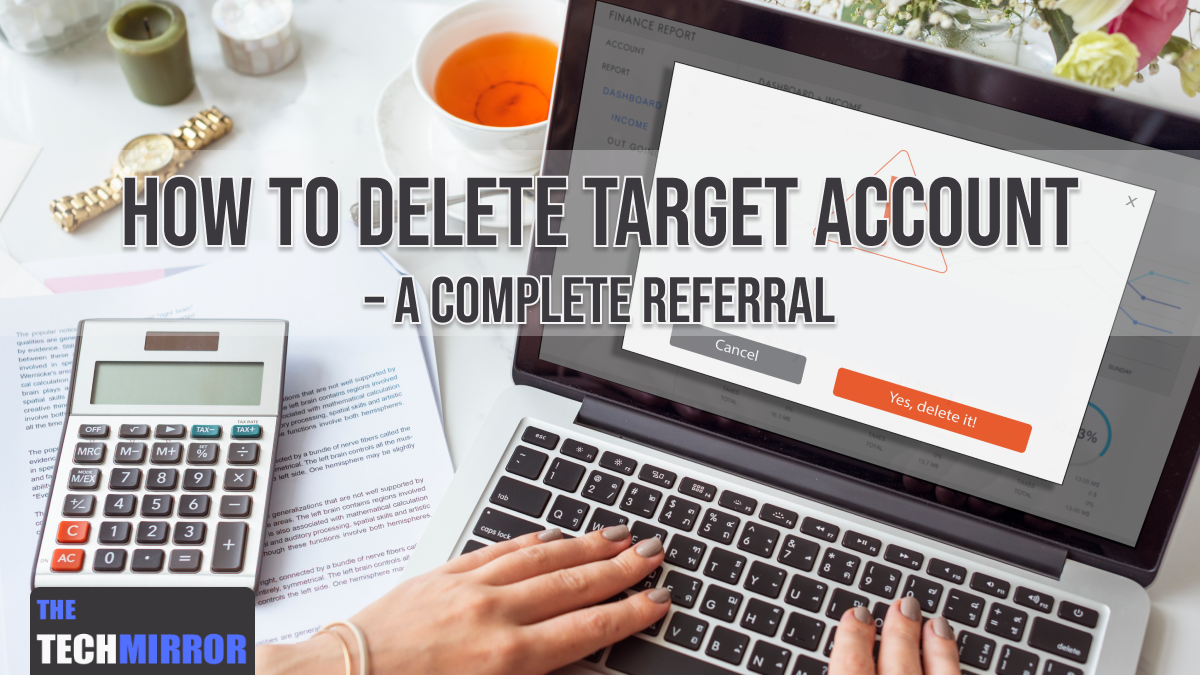 No longer need to have Target account? Wish to delete your Target account but have no idea about how to go at it… Here is an article to sort out your problem and suggest you step-by-step methods to cancel/deactivate your account with Target.com.
Before that, just have a glimpse of the company and some reasons why you wish to get rid of your account.
About Target:
Target, an American retail corporation, ranked in top 10 e-commerce websites (competing with the likes of Walmart and Amazon) offers a wide range of products at discounted prices from its store. The application allows its users to create account, edit account related information, upload photos, look around for products from available set and buy the product from the store.
Prior to its countrywide launch in the 1990s as a store operating with the name of Target, it was a Dayton Company's discount division in Minnesota.
Recognized as a cheap chic company till 2000, but then the company faced a huge setback and got its image spoiled after a security breach of customer credit card data. However the company continued to operate sincerely and within a decade it regained its reputation as it was ranked 37th among Fortune 500.
In the midst of all the ups and downs, there are diverse grounds why the users opine to delete Target account. A few prominent reasons among them are listed as under:
Users get to receive way too many advertisement and promotional mails from Target subject to offers, updates or discounts.
Users wish to cancel certain subscriptions but have no clear understanding about how to do it, and hence decide to delete their Account.
Users have relocated to a different geographical area where Target has no existence.
Note: We suggest you to delete Target Account only if the reason is not advertisement emails or subscription cancellations. As there are ways by which you can manage and avoid such emails or unsubscribe to avail subscribed services.
How To Delete Target.com Account
If spamming is not the case and you wish to delete your account for some other valid reason, then you can try either of two methods described below:
Deleting Your Target Account By Request Email
The first method you can apply to delete your account is; sending a request email to the company. You can ask them to delete your account from their database by following steps given below:
Log in to your email account (the one which is registered with Target).
Draft an email marking it to email address guest.relations@target.com
Mention subject as "REQUEST TO DELETE MY ACCOUNT".
Now write a detailed request mail with a valid reason to delete your account and other related information from Target's database.
Send the mail and wait for the support team to respond to your request.
Deleting Your Target Account Through Website
The next method which can be used to remove your account from Target is; deleting your target account through website. To do so you are required to perform under-mentioned steps:
Navigate to the official website of the company, "http://www.target.com"
Log in to your Target account.
Find the HELP section provided at the bottom of the page.
Now click CONTACT US option.
From the dropdown menu, select Target.Com Order Experience.
Then click CHAT US option.
Enter your name in the pop-up window which appears on your screen.
Now click on CHAT and wait until a Customer Representative will respond you.
Make sure to give the Customer Representative an honest and valid reason for deleting the account and submit your request to delete your Target account.
Note: Once your request is processed by the customer care representative it would take at least 2 working days to delete the account from their databases. While you can still access your account, you won't be allowed to perform any operations using the disabled account.
Deleting Your Target Account By Contacting Customer Care:
There's one more alternative which can help you to delete your account, i.e.; to contact customer care and request for Account Deletion. Dial 1-800-591-3869 to get connected.
As telephone calls are still and always be the best way to get a quick response compared to live chat/email, hence by this method you can have your account cancelled/deleted in least time.