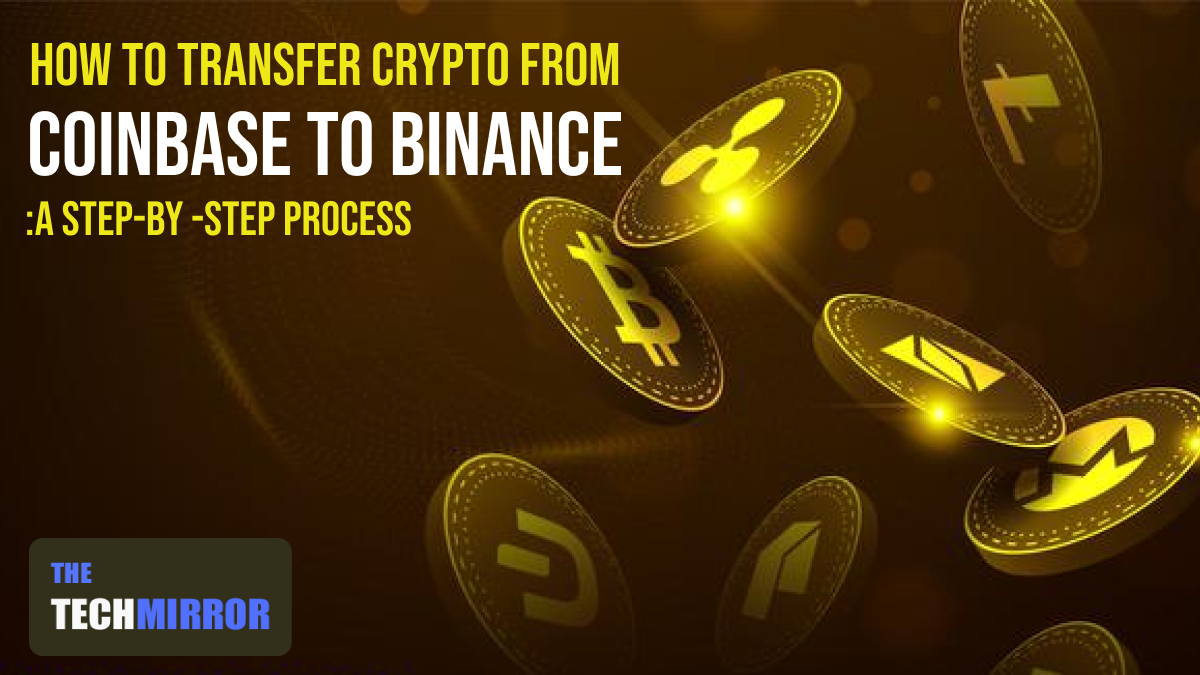 If you are using both a Coinbase and a Binance account, you might come across situations when you need to have a transfer of your cryptocurrencies between these exchanges. This blog post is going to deal with one of the most frequently asked question; how to transfer crypto assets from Coinbase to Binance.
Coinbase undoubtedly ranked high among the leading exchanges for cryptocurrencies. The exchange is well-known for its high-tech security measures, apt customer service, and novel trading features. Although Coinbase has earned a strong repute for itself to be largest exchange in terms of trading volume as well as number of users globally, still it lacks in one important area which is – the limited number of supported coins. This is the reason why a great number of traders opt for transferring their cryptocurrencies to other exchanges with greater deals and more number of cryptocurrencies at an offering to trade for.
Here's how to get crypto assets transferred from Coinbase account to Binance account.
Transferring Crypto from Coinbase to Binance:
The first and foremost requirement is accomplish this particular task is to have both a Coinbase and Binance account. Furthermore you must also have crypto assets in your Coinbase account.
Now for the purpose of transferring any cryptocurrency from Coinbase to Binance, you are required to go through the three step process as mentioned under:
Step 1: Copy the encrypted Binance wallet address for the cryptocurrency
To begin with you need to go on your Binance account for finding your encrypted wallet address. This can be done by practicing below mentioned instructions. 
Head to the "Fiat and Spot" page on Binance.
Then locate the cryptocurrency that you want to deposit. For instance, if you want to deposit Binance Coin, search for it and click on "Deposit".
Once clicked on "Deposit" button, it will direct you on the cryptocurrency's wallet.
Look for the wallet address for your cryptocurrency on the "Address" field provided at the right side of the page.
Now highlight this address and get it copied.
Step 2: Navigate to the "Send" tab of your Coinbase account
Once you get the Binance wallet deposit address, you must go to your Coinbase account and perform following tasks:
Click on "Send/Receive".
Once clicked on "Send/Receive" option, another "Send/Receive" pop-up will appear on your screen.
Ensure to select "Send" tab on the pop-up.
Thereafter enter the amount of cryptocurrency you wish to transfer to Binance.
Now paste the copied address of the said cryptocurrency on the "To" field.
Then click the "Pay with" field and select the cryptocurrency which you want to send.
At last, click on "Continue" to proceed with the transfer.
Step 3: Confirm and Send
Soon after you make a click on "Continue", you wiil be routed on the transaction overview. Here you have to complete the transfer process as given below:
View and verify the amount of your chosen cryptocurrency to be sent to Binance.
The screen will display the processing charges including Coin base fee, Network fee, Total fee, and also the estimated time of the transaction.
If you find everything OK, click on to the "Send now" option to transfer the cryptocurrency to your Binance account.
In general it will take up to 30 minutes to get the transfer process complete. But, in case of network congestion it may likely be delayed a bit.
That's all ! You will now get your crypto coins transferred from Coinbase to Binance account.
Transferring Crypto from Binance to Coinbase
Alternatively, if you want to send crypto from Binance to Coinbase, the process will remain pretty much the same. You are required to go to the exchange where you want to receive crypto asset, copy your cryptocurrency's wallet address and then, simply have to paste it on the other exchange. Following are the steps you must undertake:
Start at your Coinbase account (as you want to collect crypto here), and search for the cryptocurrency you want to transfer.
Once you locate the currency, click on "Receive".
Then copy the currency's wallet address as generated by Coinbase.
Now go to Binance and head to "Funds" > "Withdraw Bitcoins".
Go to the pop up and copy the Coinbase wallet address in the "To" field. It will also ask you about the network and amount of coin to be transferred.
Once done you must click on "Confirm" to send the particular cryptocurrency to your Coinbase wallet.
Summing-up:
Transferring cryptocurrencies from Coinbase to Binance and vice-versa, is not that complicated as it seems to be from outside. This can easily be done by using the step-by-step process as mentioned above.
Read Also:
Enable DApp on Trust Wallet: Here are the Feasible Ways
Transfer Money from PayPal to Cash App: Here's Practical & Feasible Way